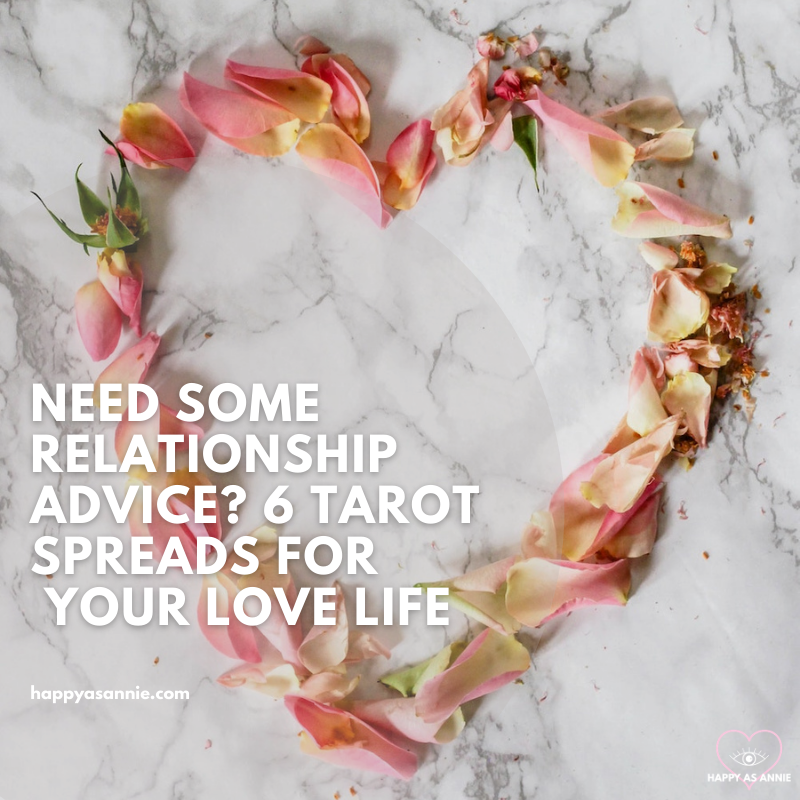 How does my crush feel about me? When will I meet my soul mate?  Are they "the one"? Where is this relationship headed? Is this marriage worth saving?
Tarot spreads for love and relationship readings are by far the most popular tarot spreads. And with Valentine's Day just around the corner, I thought it only appropriate to share six of my favorite tarot spreads for love and relationship readings. I even created one of them myself.
I arranged these tarot spreads from simplest to most complex. In fact, the first one is so simple it doesn't even really count as a "spread."
Choose your favorite or try them all!
1. The Lovers Spread
Perfect for those in a relationship
You may have seen this not-really-a-spread tarot spread floating around on social media. But I do the Lovers Spread a little differently – using only the Major Arcana of the tarot deck.  It's super easy and fun to do.  Watch me explain it in the short video below.
(Related: An Easy Tarot Reading to Restore Balance in Your Life)
2. Basic Three Card Relationship Spread
Great for those in a relationship or with a special someone in mind
This three-card love tarot spread is the most basic relationship spread there is. One card represents you; the other represents your love interest; and the third represents your relationship (or potential for relationship) with each other. I like it because it can be done for people in a relationship, people just casually starting to inch toward a relationship, or people who aren't even dating yet but at least one person is interested in the possibility.
Here's how I like to lay it out.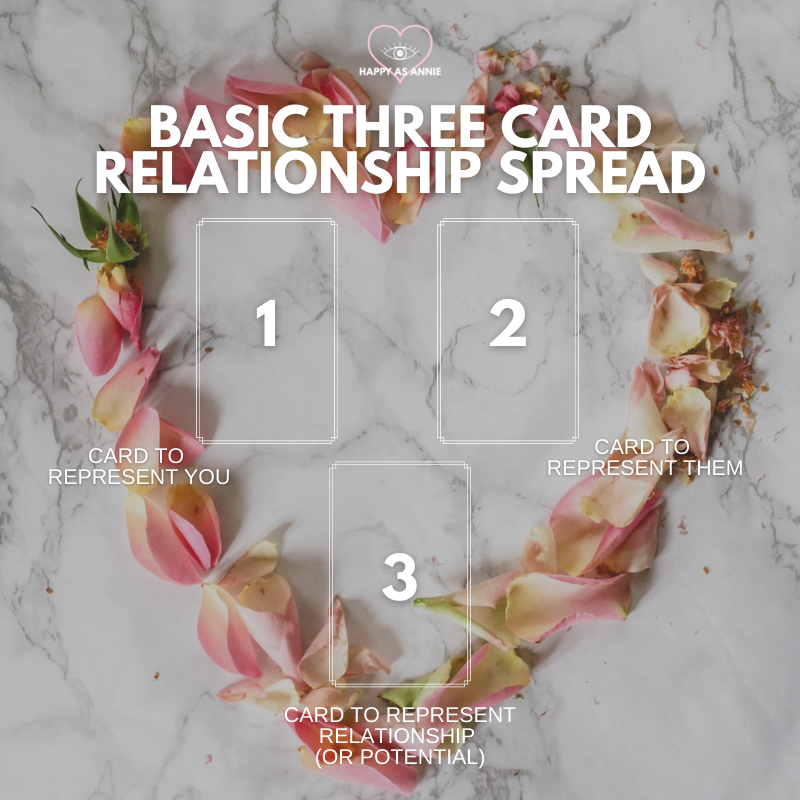 3. Heart Opener Tarot Spread
Great for anybody exploring their own relationship with love
I've been working on opening my heart chakra a bunch this year. It's one of my resolutions for 2021 actually. So this spread is the culmination of some reading, inner work, and rituals I've been doing for the past few months.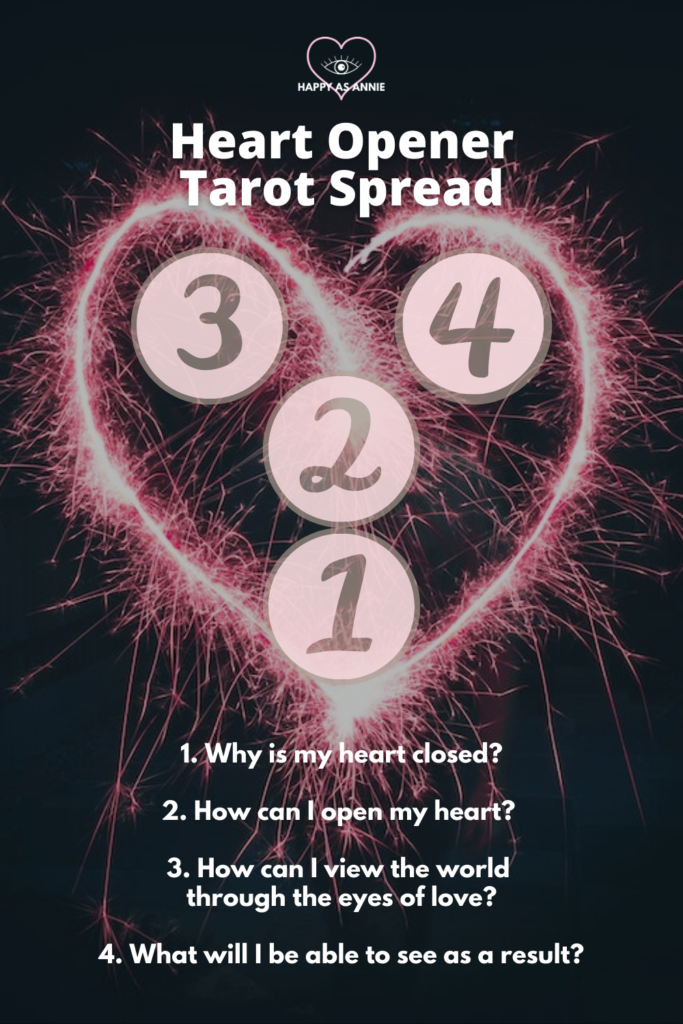 (Related: Discover Your Soul's Purpose Tarot Spread)
4. Simple Self-Love Tarot Spread
Great for all, regardless of relationship status
Interrobang Tarot actually created this simple self-love spread as a Valentine's Day tarot spread a few years ago. How perfect! And I think it absolutely counts as a tarot love reading.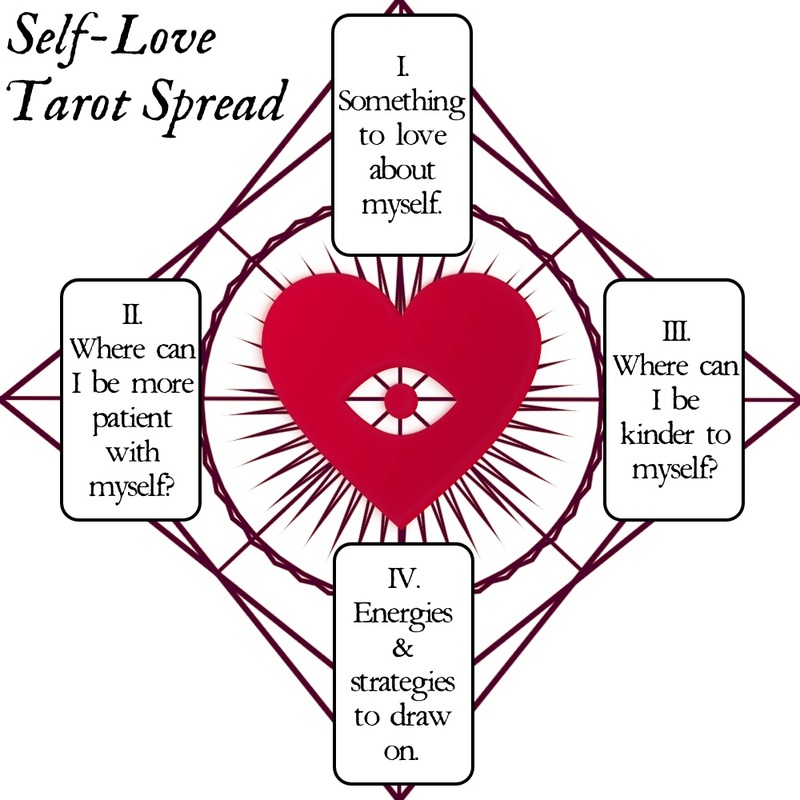 After all, our relationship with ourself is the longest relationship we will ever have with anybody! So what better relationship advice tarot spread to do than one about your relationship with yourself?
5. Five Card Cross Relationship Spread
Perfect for those in a relationship
This spread is from Labyrinthos. I like it because it examines the relationship's past, present, and future.  In fact, I think this is an excellent tarot spread for marriages, which most definitely can be affected by each partner's past experiences.
Here's how to lay it out.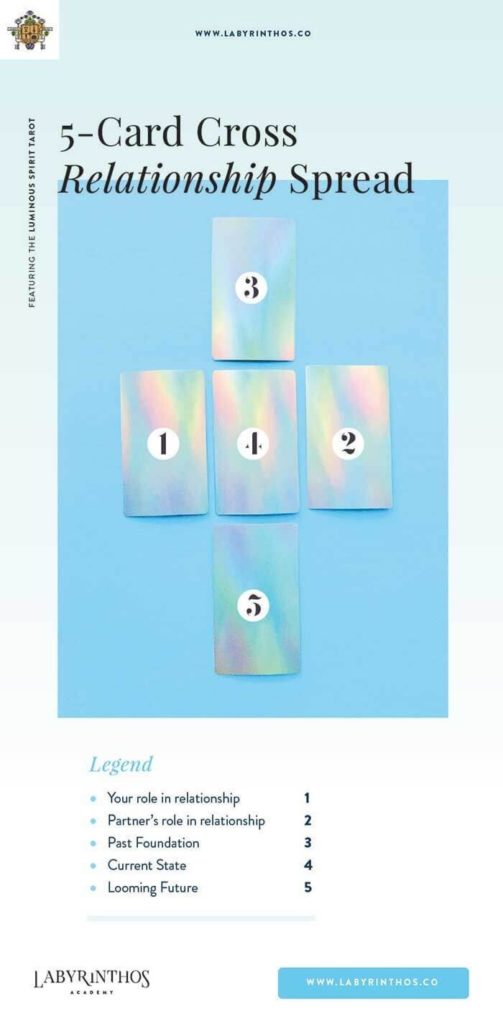 I also like this tarot spread for relationships because it takes both partners' roles and energies into account. I hate it when people get a love tarot reading just to ask, "What do they think of me?" or "Do they still want to be with me?" While you can certainly find a tarot spread for "Does he love me?" and similar questions, how about we worry about what you want and what you think a little more is all I'm saying.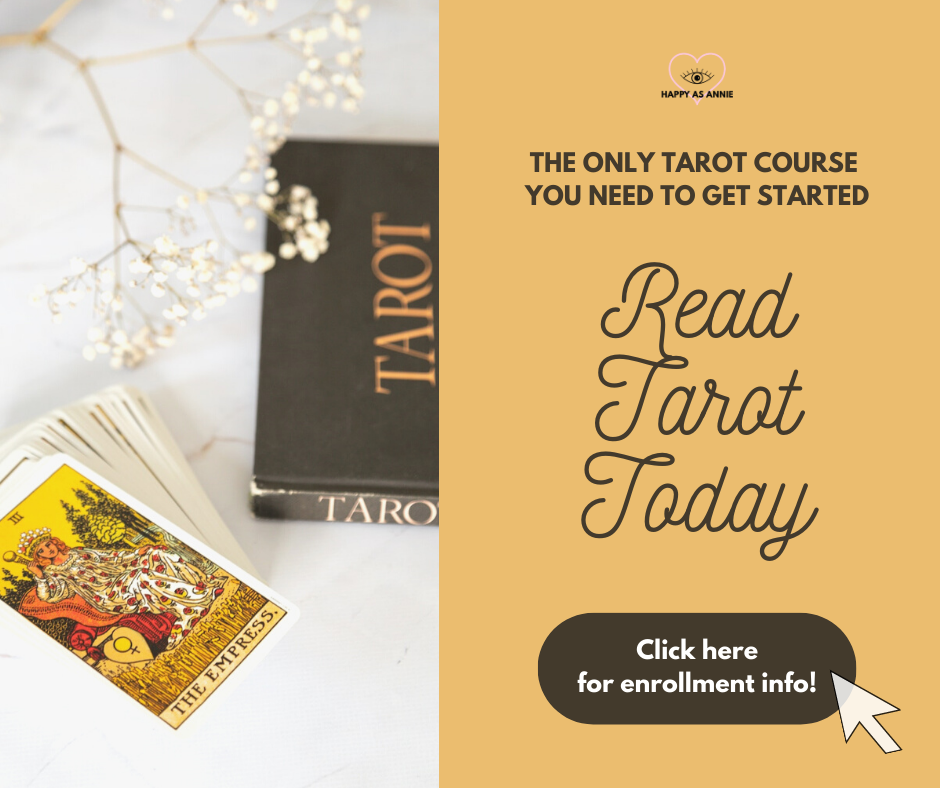 6. Manifesting a Soulmate Tarot Spread
Perfect for singles looking for love
Nope – this list is not just a bunch of relationship tarot spreads! This particular tarot spread layout is by Emerald Lotus Divination and keeps singles in mind, which is why it was a must for our list! Do not think for a second that I would forget my precious singles on Valentine's Day.
While my heart opener tarot spread and the self-love tarot spread, both above, are also great for singles, this spread more specifically addresses the desire to change your single status. To be clear, this isn't an "Is she the one?" tarot spread. It helps you apply the law of attraction to manifest a soul mate in general.  And I suppose it's no surprise that of all these love and relationship tarot spreads, manifesting a soulmate – no simple feat – takes the most cards!
(Related: 3 Tips for Manifesting Your Dream Life)
Do you do relationship tarot readings for yourself? Let me know which of these six tarot spreads for love and relationships you try this month!