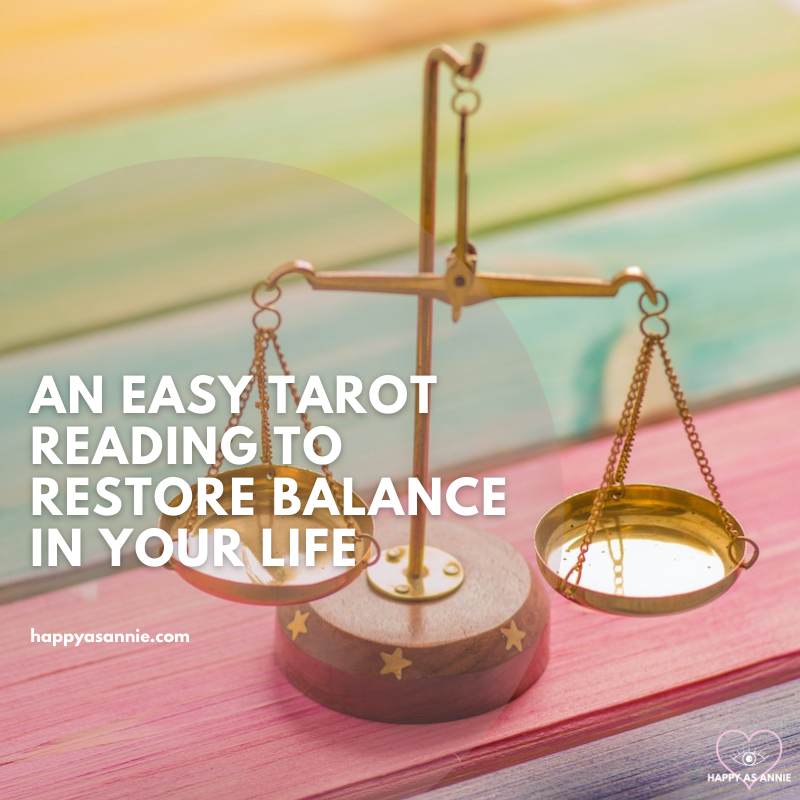 [I am a proud affiliate of Bookshop.org and this post may contain affiliate links to some of my favorite books. This means that I may earn a small commission at no extra cost to you if you follow one of my links and make a Bookshop.org purchase.]
Did you know that you can use tarot to restore balance in your life? And you know what else? Tarot spreads aren't the only way to work with tarot cards.
Here is an easy tarot reading to do when things feel out of balance and you need to restore harmony in your life. This balance non-spread is perfect for the season of Libra, the scales in our zodiac.

Inspired by the start of Libra season
We have officially entered Libra season! And Libra, the scales of our zodiac, actually inspired this quick tarot-reading idea for restoring balance in your life.  I especially love it because it doesn't require a spread of multiple cards.
Here's what you do.
(In case you're wondering, the beautiful deck pictured above is the Modern Witch Tarot deck, available here.)
Here's how you do this non-spread tarot spread for restoring balance
Shuffle your tarot cards until you feel like you're ready to read them.
Then, turn your deck over and start thumbing through the cards until you spot the Justice card. The Justice card is ruled by Libra, so that's why we are using it as the anchor for our non-spread tarot spread for restoring balance.
The card right before, or on top of, Justice in your deck tells you what is causing feelings of imbalance in your life.
The card right after, or underneath, Justice in your deck tells you what can help you restore balance.
And that's it!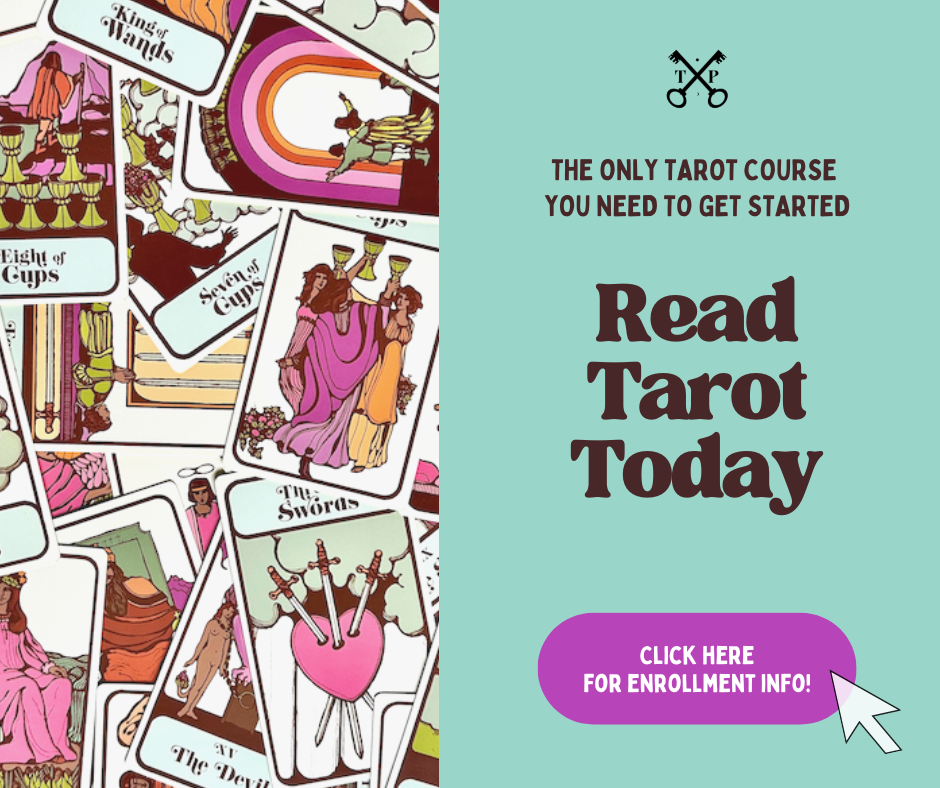 (Here's another tarot spread you can try if you're feeling out of sorts: The Soul's Purpose Tarot Spread.)
Are you feeling out of balance lately? Let me know if this tarot trick helps you restore balance in your life. Leave a comment below!