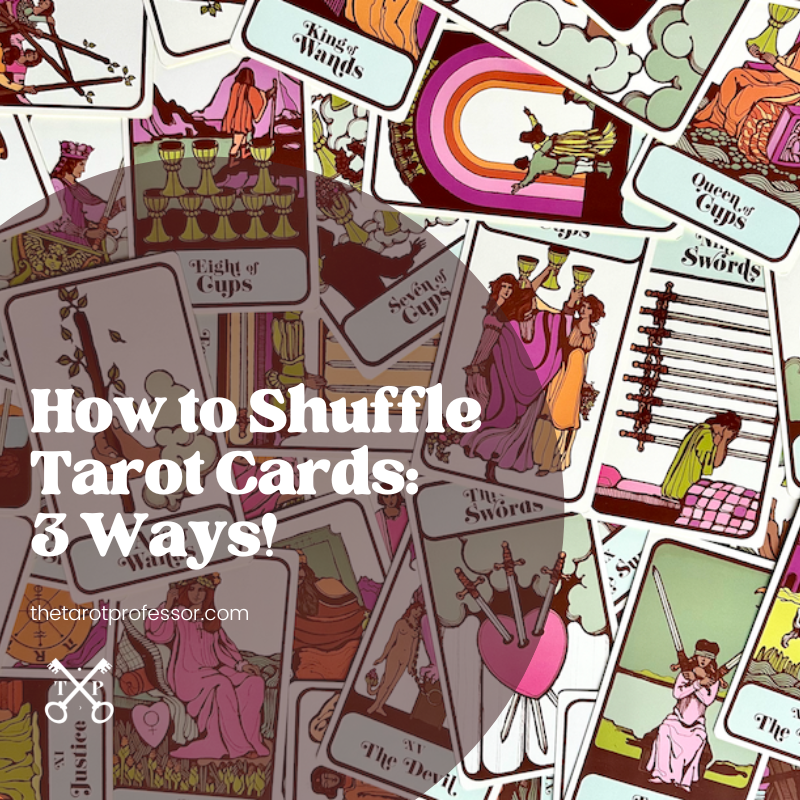 [This post may contain affiliate links. This means that I may earn a small commission at no extra cost to you if you follow one of my links and end up making a purchase.]
How do you shuffle a tarot deck? Is there a right or wrong way to shuffle tarot cards?
In this post, I'll go through three different ways to shuffle your tarot cards to randomize the deck before you intuitively draw a card. You can watch my "How to Shuffle Tarot Cards" YouTube video or read on below.
BONUS: In the video, I also go through the various ways to draw – or select – your card. How do you know which card to pull? I'll give you some guidance on  that too because I know it's tough to trust your intuitive choices when you're first learning to read tarot!
Reading tarot card
s is a great way to practice tuning in to our intuition. Part of the non-analytical, less structured beauty of working with tarot is the random drawing of the cards.
In order to randomize your tarot cards, you need to shuffle them and mix them all up. So, does it matter how you shuffle your tarot cards? How do you shuffle your tarot cards properly?  Does it matter how you shuffle a tarot deck?
The good news is there is no single or correct way to shuffle tarot cards! Here are a few different methods of shuffling to try to see which one is more comfortable for you.
1. Casino Shuffle
The first way to shuffle tarot cards is the casino shuffle, or riffle shuffle. This is the fanciest and most difficult way to shuffle. This is when you cut the deck in half, holding half the cards in each hand, and flip them into each other really quickly like a poker dealer. Extra points if you flip them back in a flurry the other way to neaten your stack of cards.
So if you're wondering how to shuffle tarot cards like a pro, this is the shuffling method for you!
A well worn tarot deck is necessary for the casino shuffle because the cards have to be flexible. My Rider-Waite tarot deck, which is the deck I'm using in the YouTube video above, is perfect for this because the cards are nice and bendy now after years of use. But a casino shuffle would be impossible with my stiffer Modern Witch tarot deck.
Besides the fact that it's fancy and fun, why else would you use the riffle shuffle for tarot cards? It's a great way to get reversals in your deck since half of the cards are going back into the deck upside down due to the way you hold the cards when you do this shuffle.
And when it comes to shuffling tarot cards, reversals or no reversals is a very polarizing question!
Of course, if you don't read reversals, you can simply turn any upside-down tarot cards right side up again and lay them down in your tarot spread. Some readers, however (It's me. I am some readers) don't like the madness of tarot cards facing every which way if they don't read reversals. And if you're like me, it will haunt you throughout the entire tarot reading that a certain card came out reversed even if you try to ignore it.
So there's that.
Another solution is to just flip the half of the deck in one hand so that it shuffles into the other half of the deck going the same way. That will also prevent reversals. But I personally would never remember to do that.
So play around with it!
(Related: 4 Ways to Read Reversals in Tarot)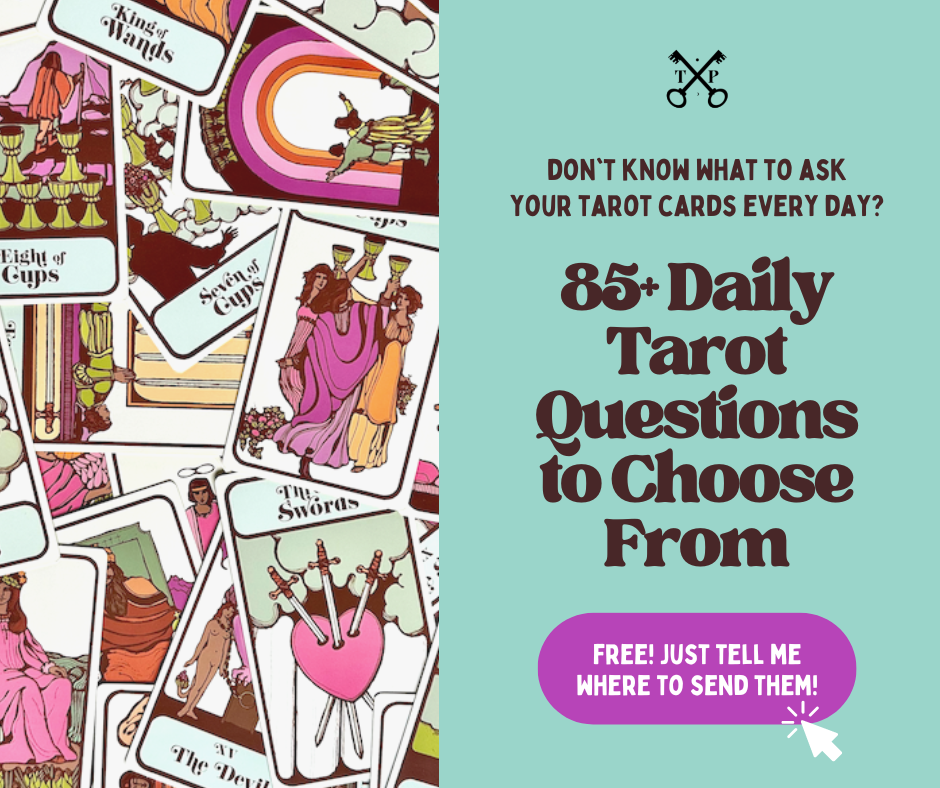 2. Overhand Shuffle
If you want to learn to shuffle your tarot cards properly, but the previous method is too difficult, have no fear!
The second way to shuffle tarot cards is the overhand shuffle. This is the way I shuffle because I'm not currently reading reversals. The overhand shuffle keeps all the cards going the same way. It's a great way to shuffle a tarot deck for beginners for that same reason.
To do the overhand shuffle, you hold the deck in your non-dominant hand. With your dominant hand, you cut from the back of the deck and drop a few cards at a time onto the front of the deck. You randomly bring cards from the back of the deck to the front over and over again until you feel that the cards have been shuffled thoroughly.
Again, this shuffle keeps all the cards nice and neat and facing the same way. It's a quick and easy shuffle for in between questions in a multi-card spread.
This method of shuffling tarot cards also works well if you are wondering how to shuffle a tarot deck that is too big for your hands. Instead of holding the cards horizontally – or long ways, you can shuffle the tarot deck vertically. Since the top and bottom edges of tarot cards are narrower, you'll have an easier time getting your grip on tarot cards that are too big this way.

3. Messy Shuffle
Finally, how to shuffle tarot cards with small hands? Or maybe you just suck at shuffling. That's okay!
I call the third way of shuffling tarot cards the messy shuffle.  You just jumble all the cards together face down on your tarot reading surface (a tabletop, your bed, the floor, wherever). Just move them around all over the place, swirling the cards around with both hands until you are satisfied. Then, just put all the cards back together in a neat pile.
Like the casino shuffle, this is great for getting reversals in your deck since you're moving the cards around willy-nilly and have no way of knowing which way they are facing as you put the deck back together face-down. This is messy (thus the name) and time-consuming though. So this would also be good for the beginning of your reading only, rather than in between each question of the same reading.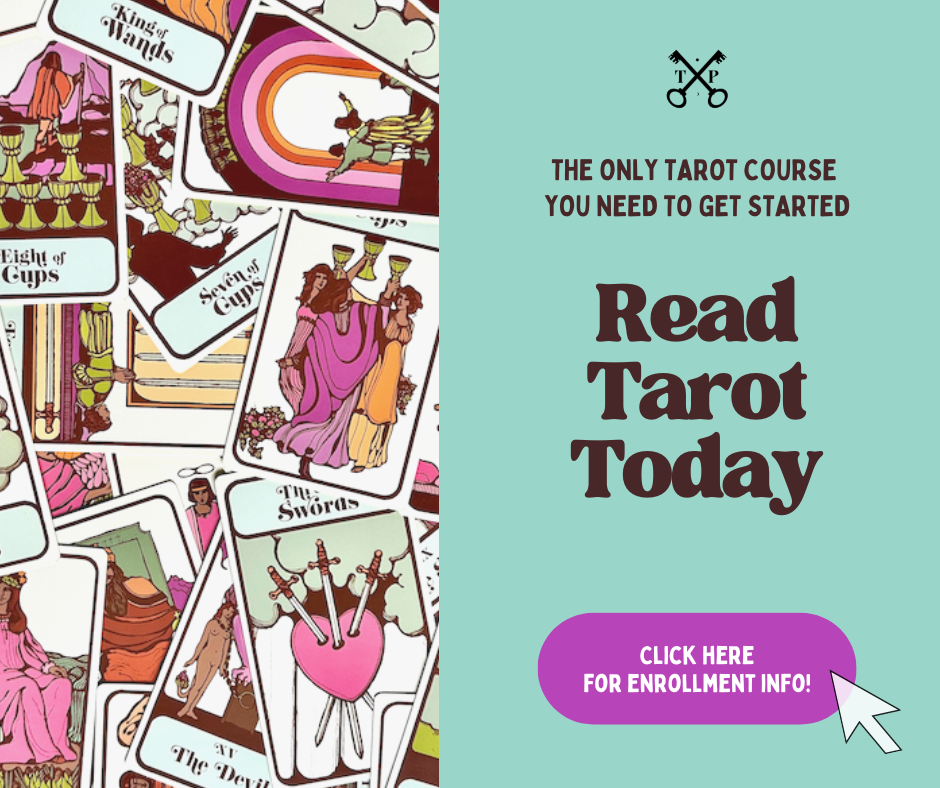 Practice all three card shuffling techniques and let me know which way feels right for you!