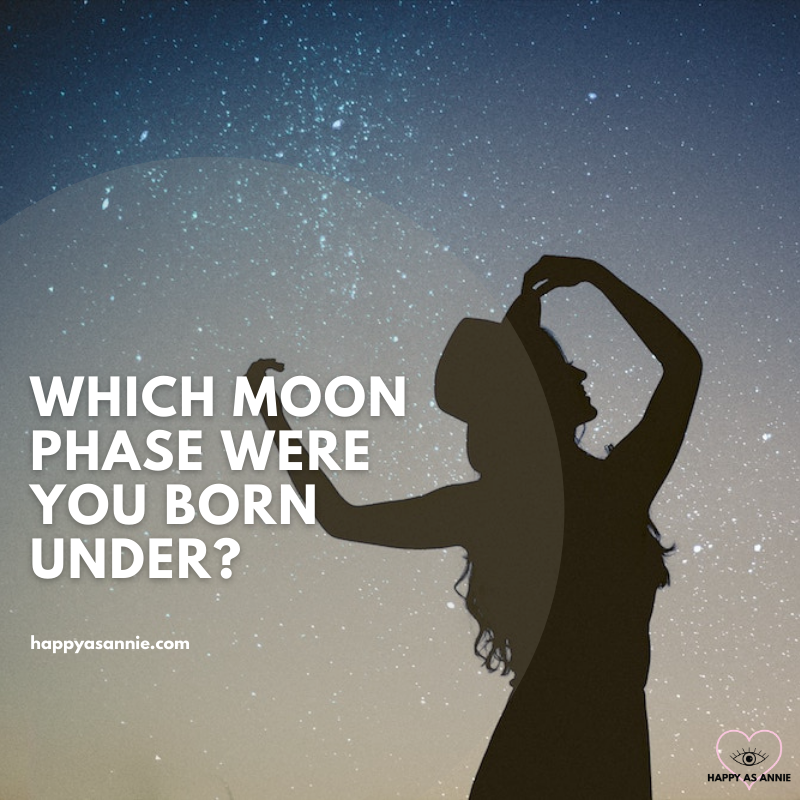 [This post may contain affiliate links. This means that I may earn a small commission at no extra cost to you if you follow one of my links and end up making a purchase.]
What phase was the moon in the day you were born? Are you a contradictory full moon baby? A creative waxing crescent baby? In this post, I tell you how to find out and why it matters.
Why should I care about my birthdate's moon phase?
Similar to your astrological sign, your birth moon phase can tell a lot about your personality. If you know which moon phase you were born under, you have some insight on why you have certain personality traits and why you behave a specific way in certain situations.
So, just as Tauruses tend to appreciate ritual and tradition and Leos likely thrive in the spotlight, a full moon baby or a new moon baby tend to gravitate toward certain lifestyles or enjoy particular strengths.
How do I find out which moon phase I was born under?
My favorite moon phase calculator is the one by Your Moon Phase. Click below to use their easy online calculator to find out what phase the moon was in on any specific date anywhere in the world.
To find out my birthdate's moon phase, I entered my specific March birthdate and Iran, the country I was born in.  And to absolutely no surprise whatsoever, I found out I was a full moon baby!
So much makes sense to me now! While Your Moon Phase has a much more in depth description of each moon phase, here's a summary of a few of the moon phases to give you a taste of what you might learn about yourself.
What does each moon phase mean?

If you were born under a new moon…
The night sky is darkest at the new moon, as the moon is just beginning to peak out and start its journey. So, if you were born under a new moon, you too like taking on new endeavors, creative projects, and adventures. While you may hide your true self from others, like the moon does in this phase, you like to try new things and don't shy away from challenges.
If you were born under a waxing crescent…
Following the new moon, the waxing crescent grows larger and larger as it moves toward fullness. So, if you were born under a waxing crescent, you prioritize growth and development in life. Naturally ambitious, you like to challenge yourself and dream of accomplishing  great things, if you can get over your fear.

If you were born under a full moon (like me!)…
The moon is at its brightest and most powerful in the full phase. So, if you were born under a full moon, you are a unique and passionate individual. As poised as you are for wild success, you can be prone to impulses and passions too.
This completely resonates with me. I am so ambitious and so passionate, yet I often feel fickle and contradictory. Am I a creative genius or a flighty flake? Which is it!? Why!? Because I was born under a fool moon, baby. That's why.

If you were born under a waning crescent…
The last phase of the moon cycle, the waning crescent gradually fades away as it makes way for the next new moon. So, if you were born under a waning crescent, you have the wisdom of one who has experienced both successes and failures, and learned from both. You are knowledgable and talented, and your high standards can make getting close to you tough for some.
So go ahead and look up the phase of the moon on your birthdate (or any other special date!) using the Your Moon Phase calculator. Let me know in the comments below what moon phase baby you are!