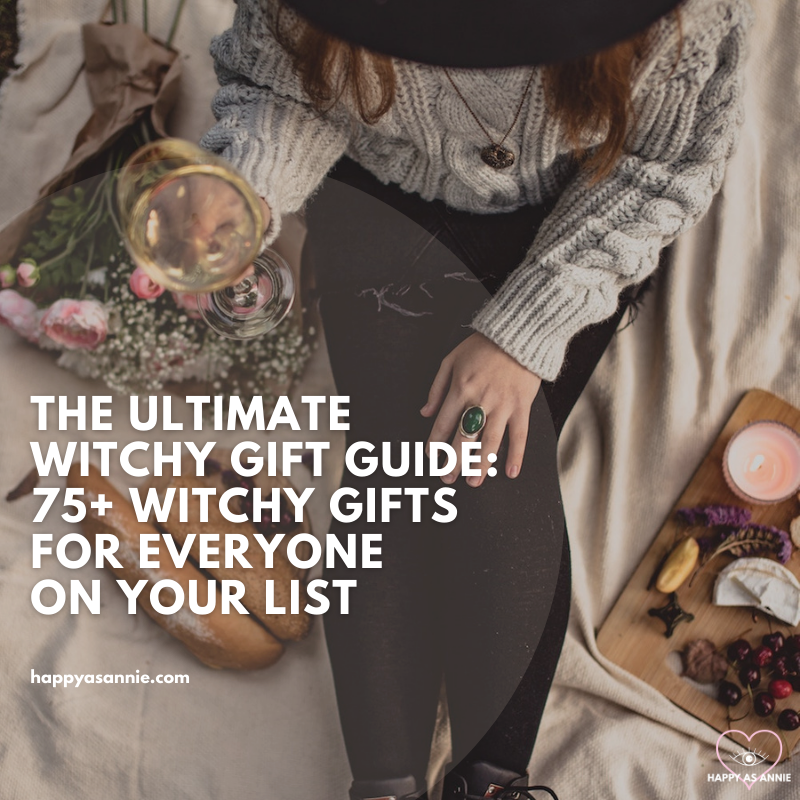 [This post contains affiliate links, which means that I may earn a small commission at no extra cost to you if you follow one of my links and make a purchase.]
These are the best witchy gifts online right now – perfect for everyone on your list!
This epic witchy gift guide contains over 75 witchy gift ideas that are perfect for your new age loving woo-woo friends, your occult-loving witch friends, and even your vaguely spiritual high-vibe friends who are all about the self-care!
Why are these witchy gift ideas especially awesome?
This mega-list isn't just the perfect alternative holiday gift guide to help you find the best witchy Christmas gifts and more. In fact, the only specifically seasonal item on here is a collection of winter teas (see #48).
So, make sure to bookmark or pin it for use any time you need a great witchy gift for her, him, them, and everybody else. I'm talking:
witchy birthday gifts (check out the Birthdate Book at #18, which is completely customized according to your birth chart);
witchy wedding gifts (#64 belongs on every wedding registry in my opinion); and
witchy housewarming gifts (does anything say happy housewarming like macrame – #61?).
This every-holiday gift guide makes sure to hit every price point, from an eight-dollar essential oil roll-on (see #56) to a $200 outdoor fire pit (see #9).
These new age gifts aren't just incense and tarot cards either. They cover those things, of course (#32 and #38, for example), but we've also got home goods, jewelry, books, digital subscriptions, and more.
Also, while this gift guide features products from trusted brands like Lush, mega-retailers like Nordstrom, and Amazon for that two-day Prime shipping (let's be real), it features small businesses and independent Etsy sellers as well. We need to support small businesses year round and I've featured some of my faves here (like #8).
And finally, I have organized this wonderfully witchy gift guide into helpful categories based on the interests of those you are shopping for, from the astrology lover to the yogi and everybody in between.
Alright, let's get to it!
For the Crystal Obsessed
Crystals are always a safe new age gift idea. Believed to have various energetic and healing properties, crystals are a witch's best friend. Sure, you could pick out individual crystals, like a nice selenite wand or some amethyst points. But I think incorporating crystals and geodes throughout the home and in everyday objects can lead to beautiful yet practical gift ideas for crystal lovers as well.
1. Glacce crystal elixir water bottle – $80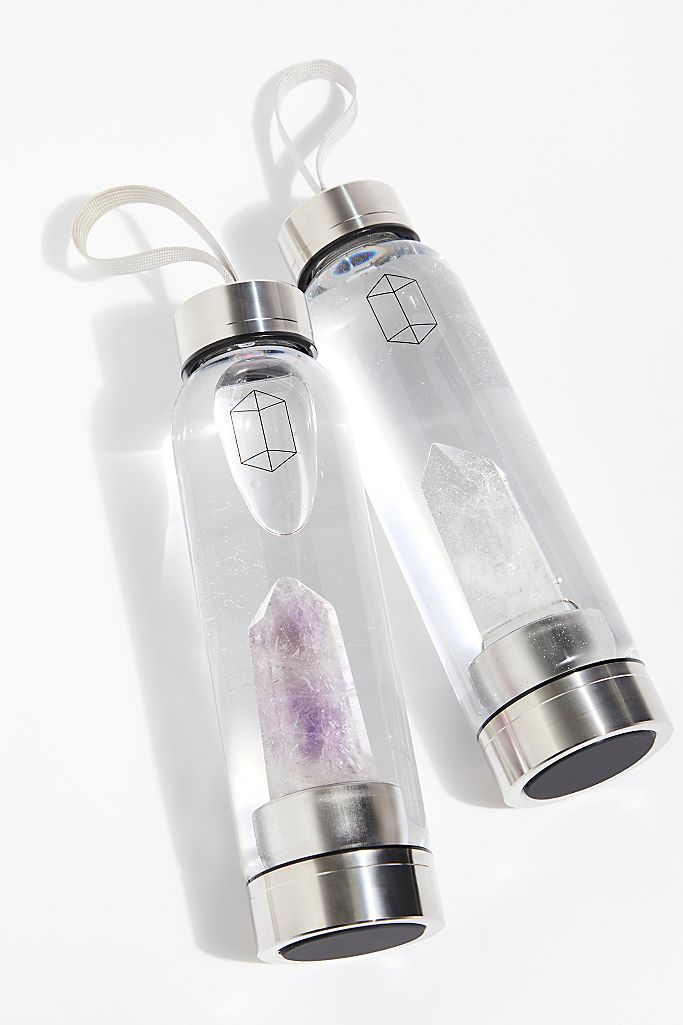 2. Natural amethyst cluster tealight candle holder – under $50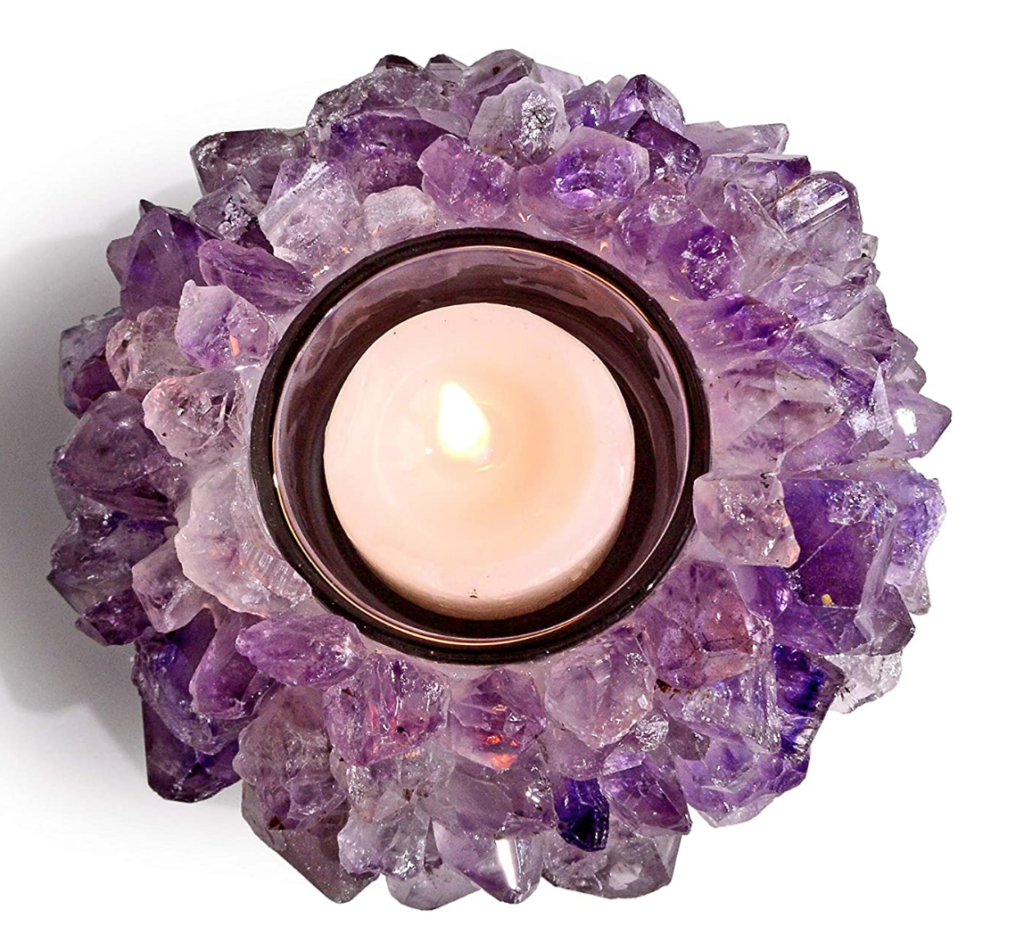 3. Rose quartz facial roller – $20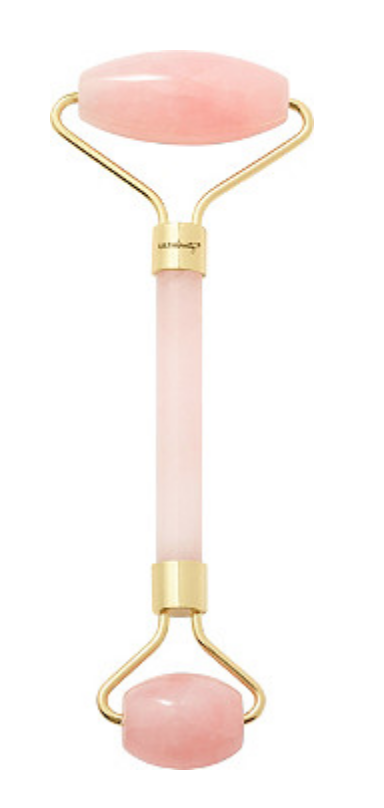 4. Himalayan salt lamp with salt candle holders – under $25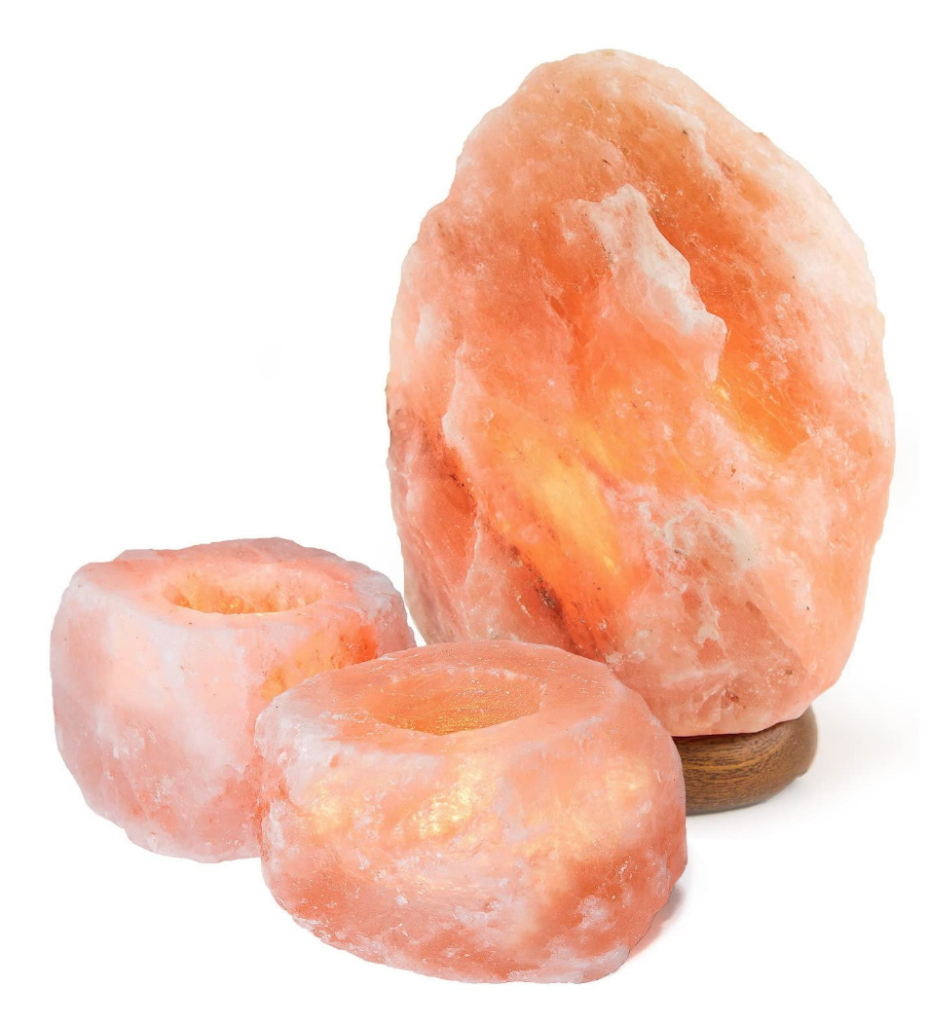 5. Gold Agate Slice 3 Piece Cheese Knife Set with gift box – $42.99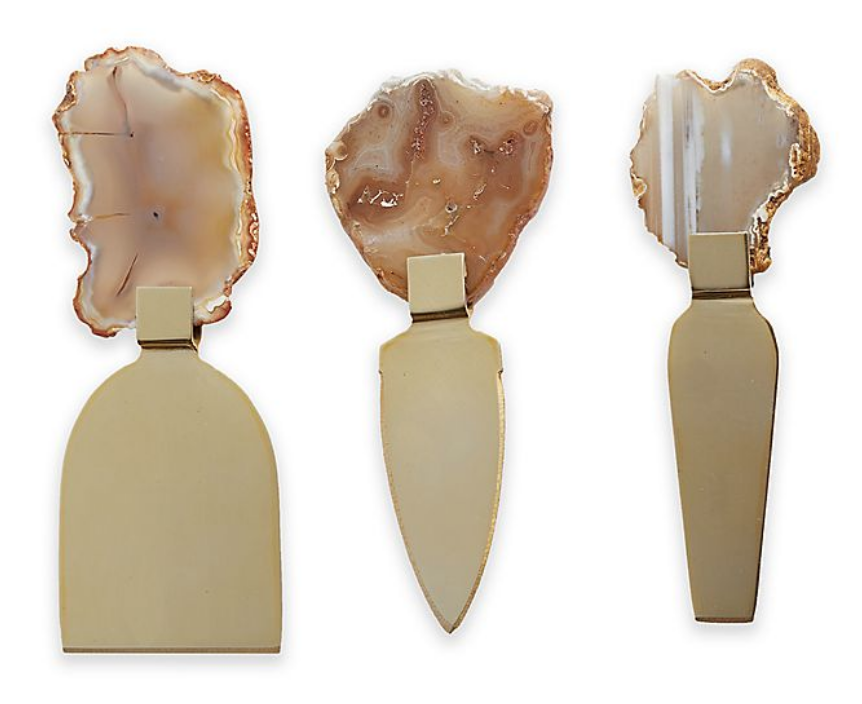 6. Set of 4 handmade agate geode coasters – under $50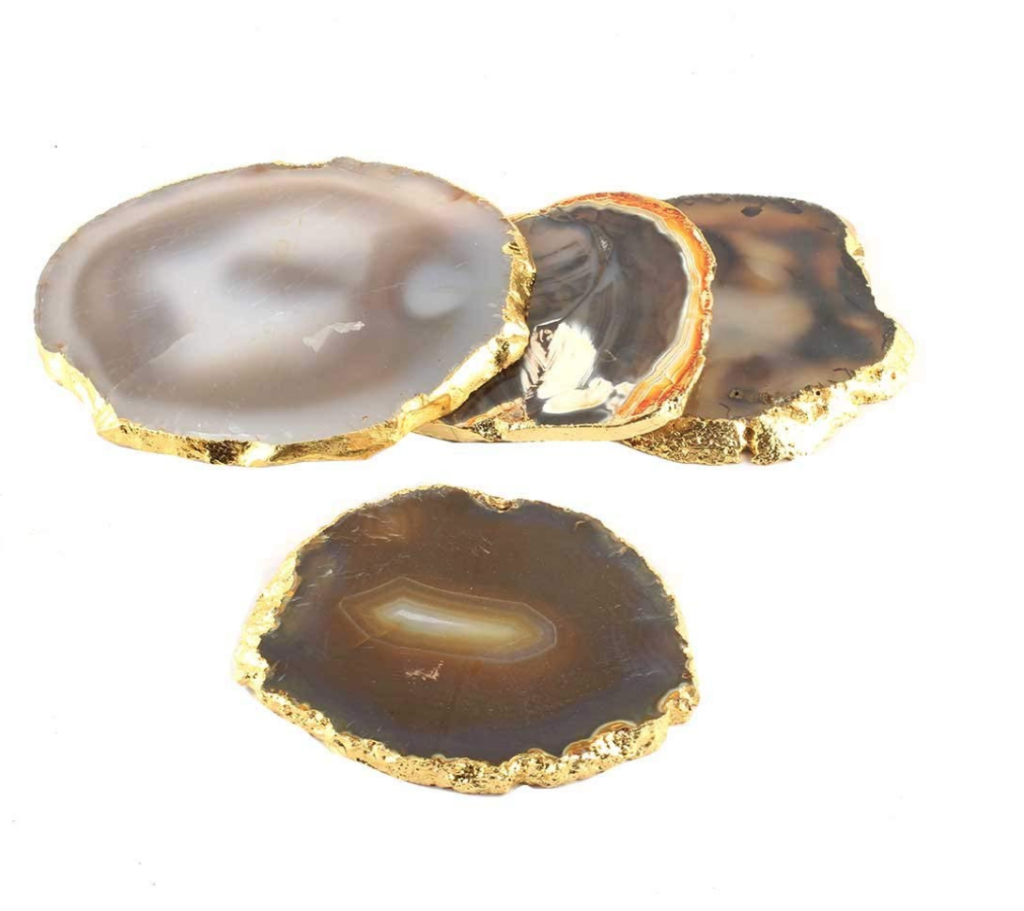 7. Magic Crystals shower scrub by Lush – $19.95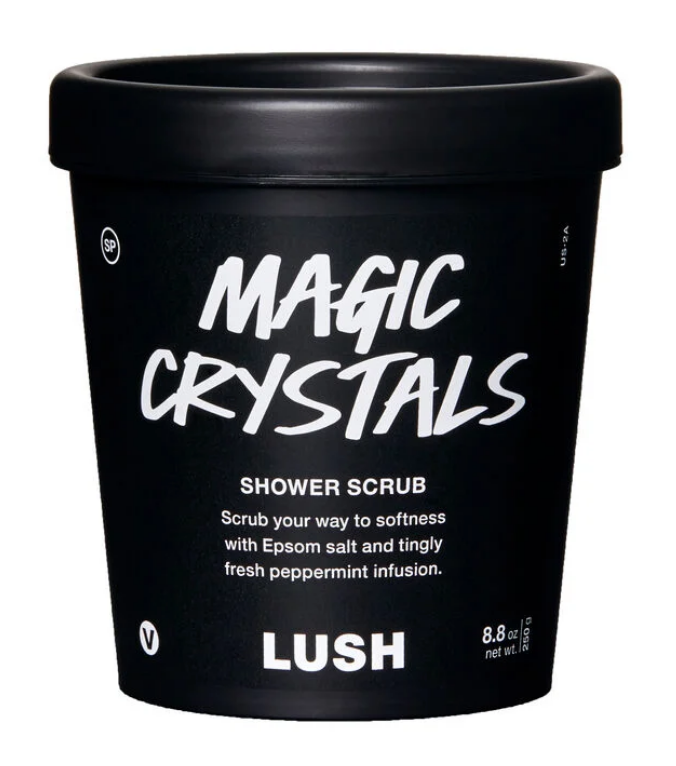 8. Handmade turquoise ring by Sedona Rose Studio
For the Astrology Aficionado
If downloads of the Costar app are any indication, astrology has experienced a major comeback in recent years. You can stick with a basic zodiac, or sun, sign to be safe. Or, you can go all out with highly personalized astrological gifts that incorporate a person's unique natal chart.  The possibilities are as basic or as witchy as you want them to be.
9. Landmann Big Sky Stars and Moon Fire Pit – under $200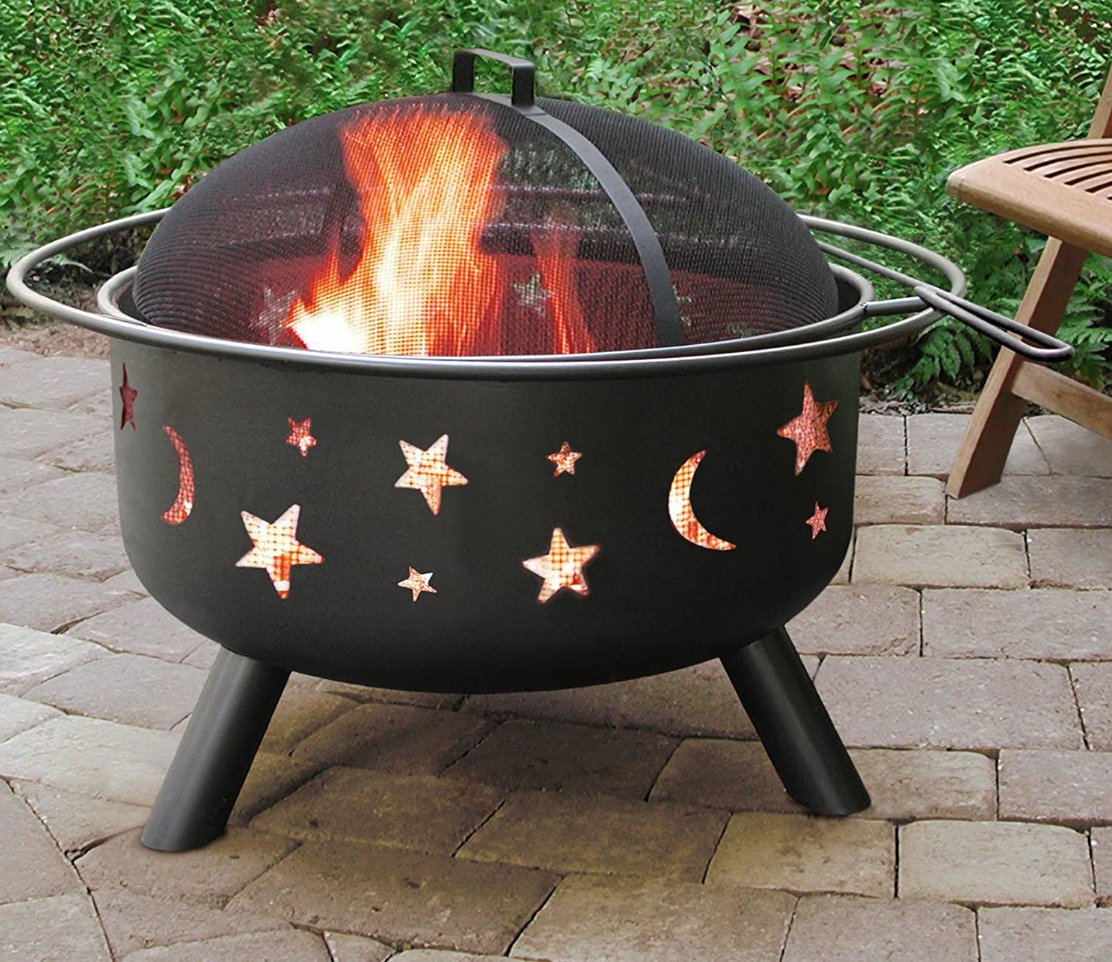 10. The Stars Within You: A Modern Guide to Astrology by Juliana McCarthy – under $20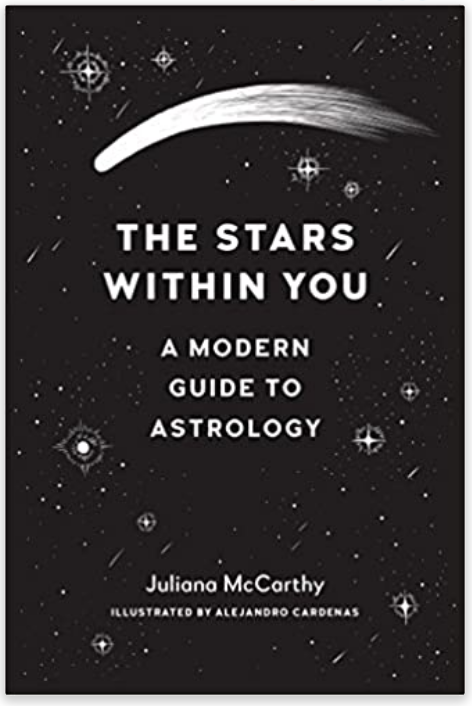 11. Gold plated crescent moon pendant encrusted with black crystals – under $20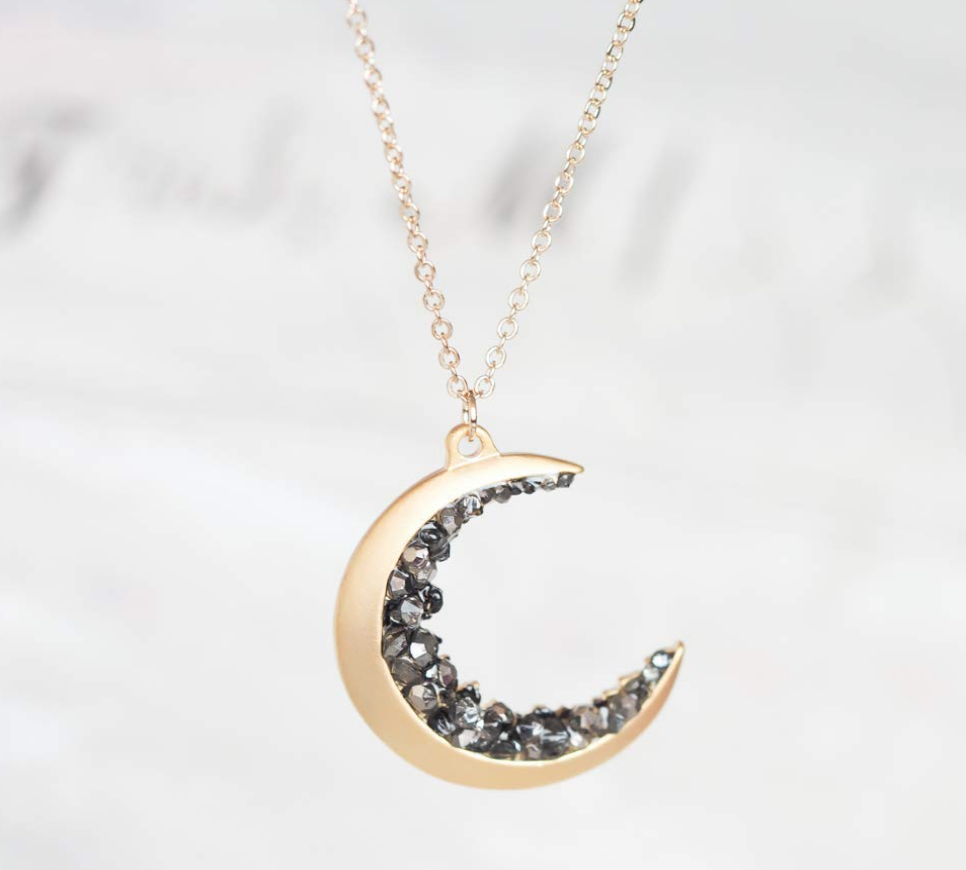 12. Celestial one-line-a-day five year journal – under $15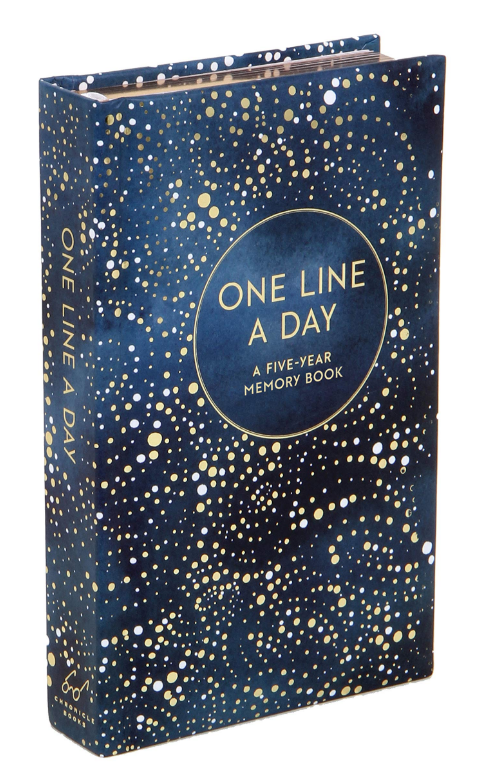 13. Erin Condren Life Planner with Personalized Zodiac Cover- WANT $10 OFF YOUR PLANNER? CLICK HERE!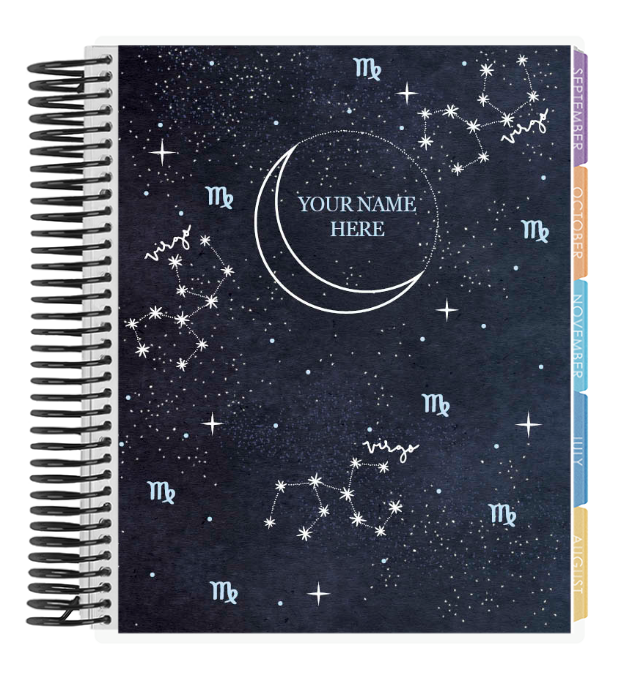 14. Personal build-your-own Astrological Almanac by Honeycomb Collective
15. Argento Vivo moon and star stud earrings – $32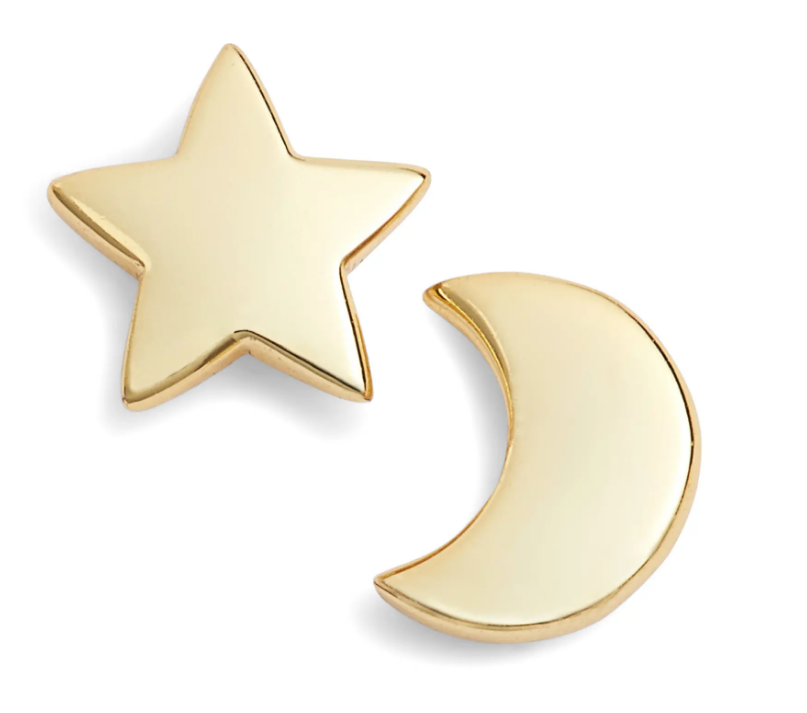 16. Zodiacs wall art – $158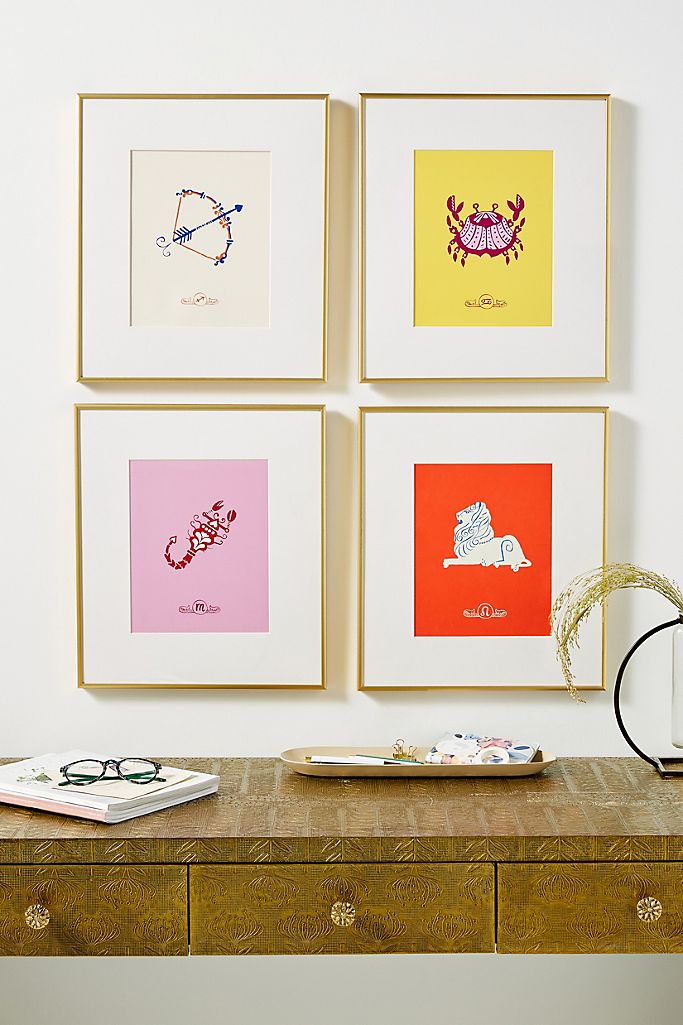 17. Zodiac trinket box – $18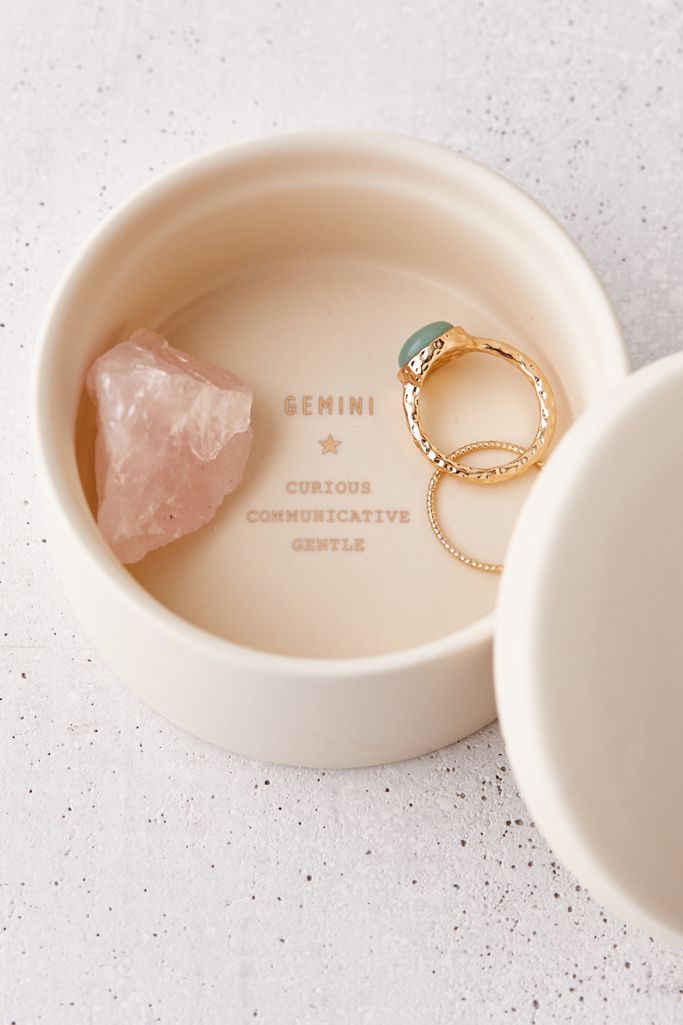 18. Customized Birthdate Book – $75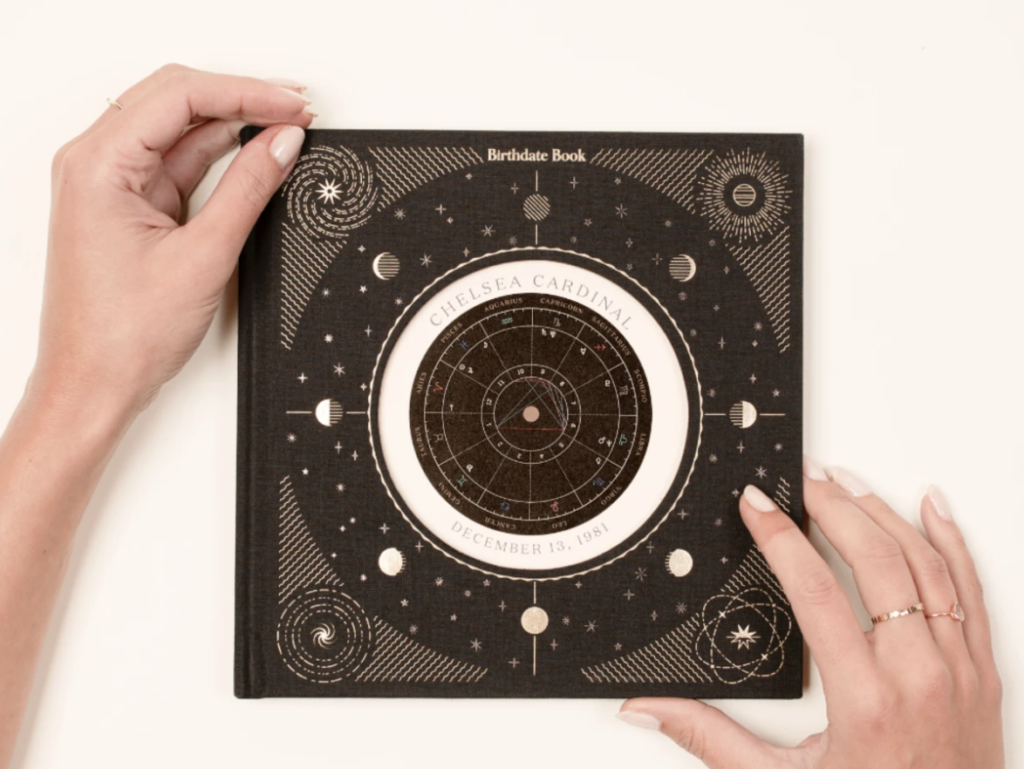 (Related: Zodiac-Inspired Gift Guide for Amazon Handmade)
For the Lunar Lover
I used to lump the moon in with astrology, but it really is a magical category of its own. At its best, the moon acts as an energetic tide that allows us to set goals, pursue projects on a divinely assisted timeline, and exist in flow with nature's cycles. At the very least, the cyclical phases of the moon remind us to live a life of balance and renewal. As with astrology, when it comes to witchy gifts for moon lovers, you can just love the aesthetic or dive head-first into moon mysticism.
(Related: Follow the Moon Cycle for a More Balanced Life)
19. Stay Wild Moon Child framed canvas by Briannes Hannah on Etsy – $36 and up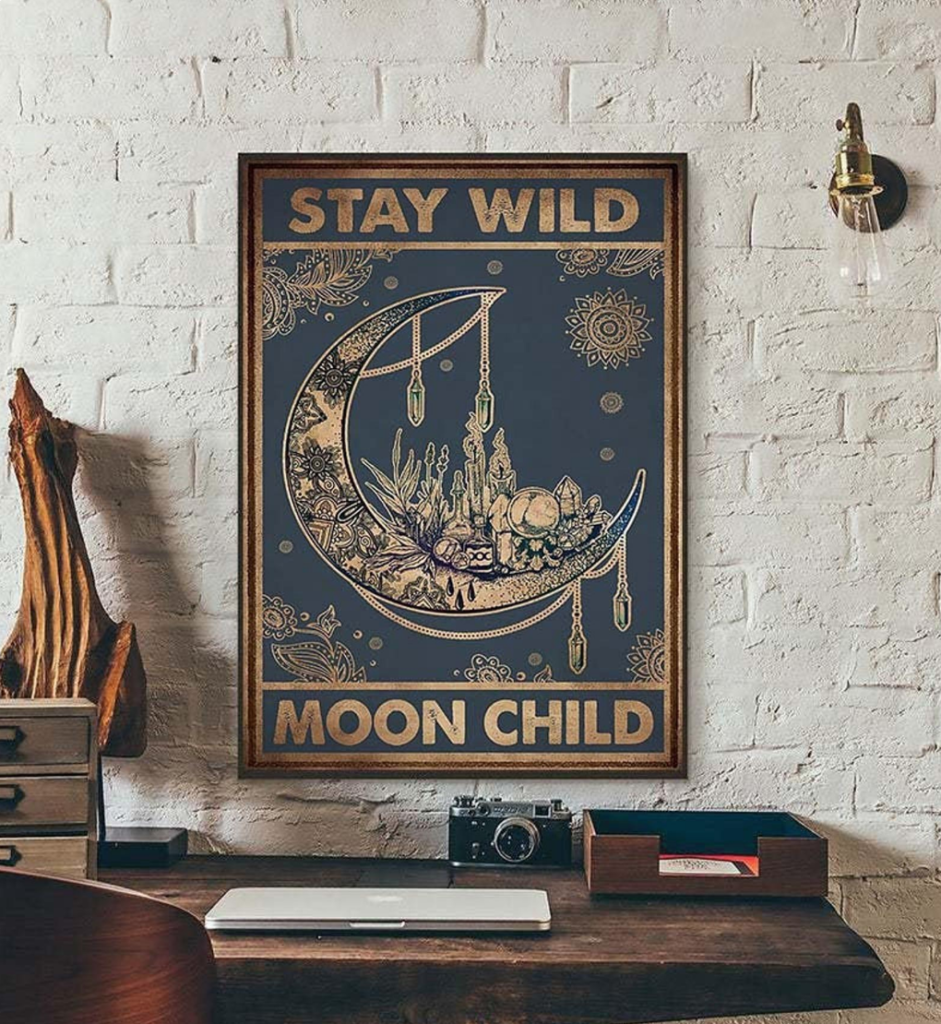 20. Watercolor moon phases coffee mug by Mirkwood  Scribes on Etsy – $18.50 and up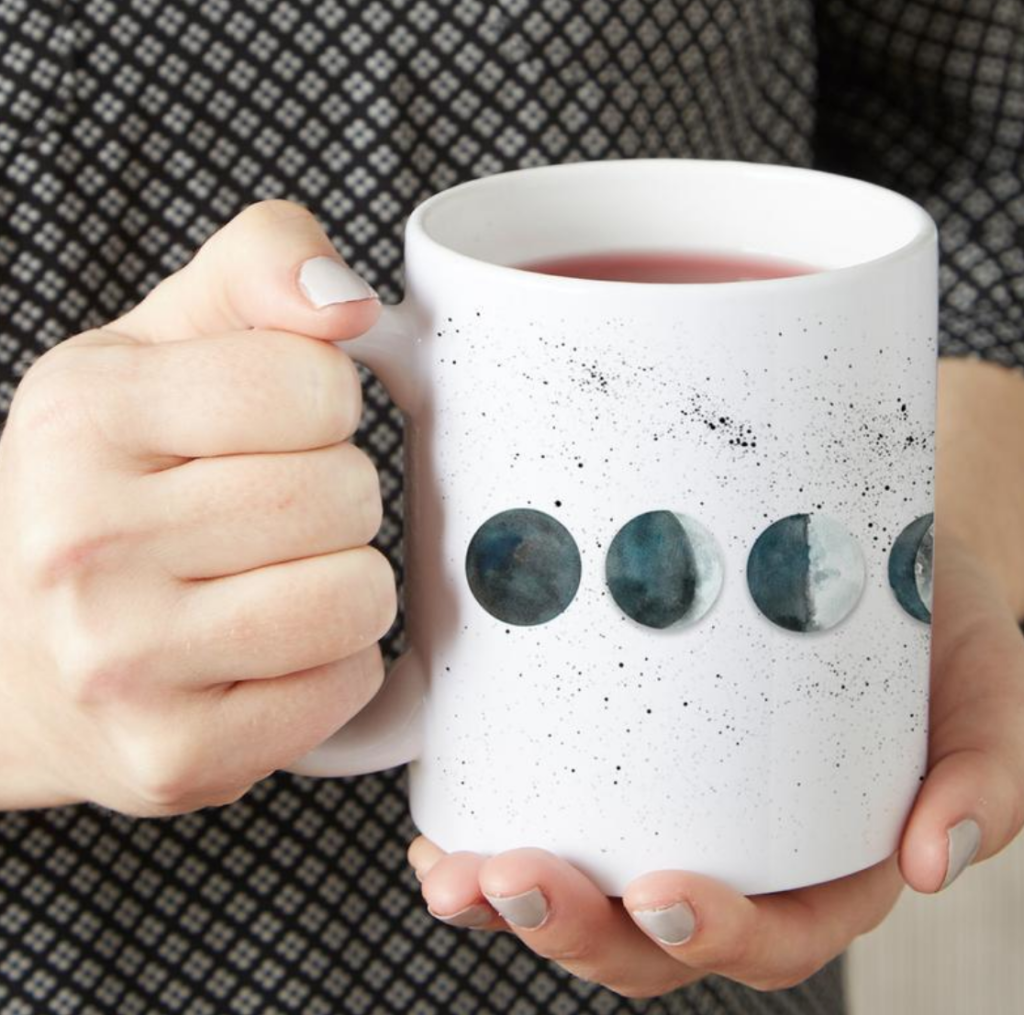 21. Lunar Abundance: Cultivating Joy, Peace, and Purpose Using the Phases of the Moon  by Ezzie Spencer, PhD – under $20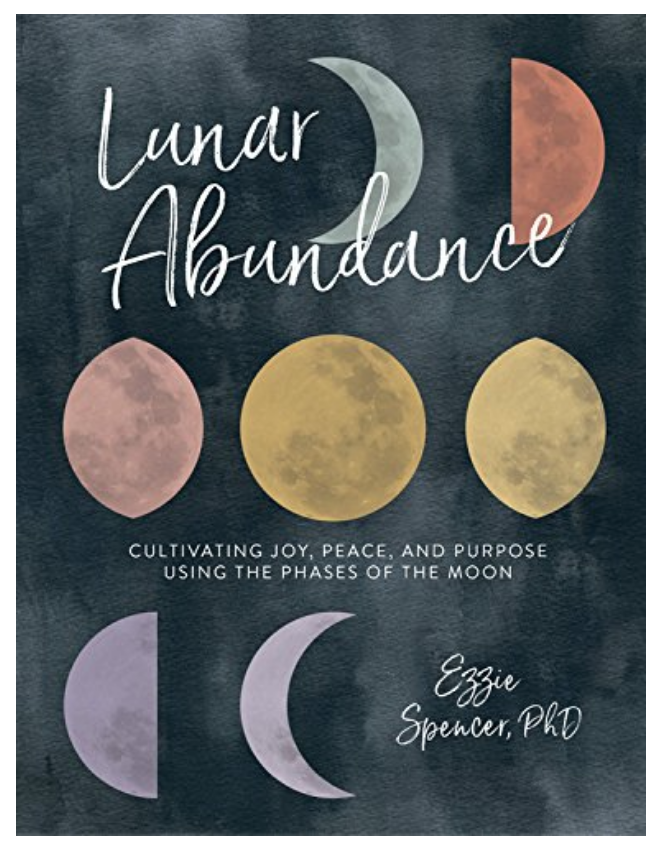 22. Moonology Oracle Cards – under $20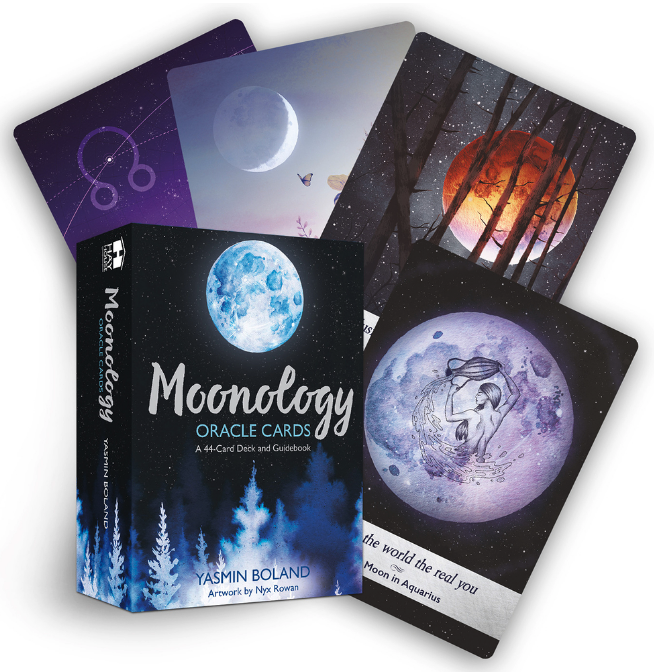 23. Custom Luna bangle bracelet by Your Moon Phase – $38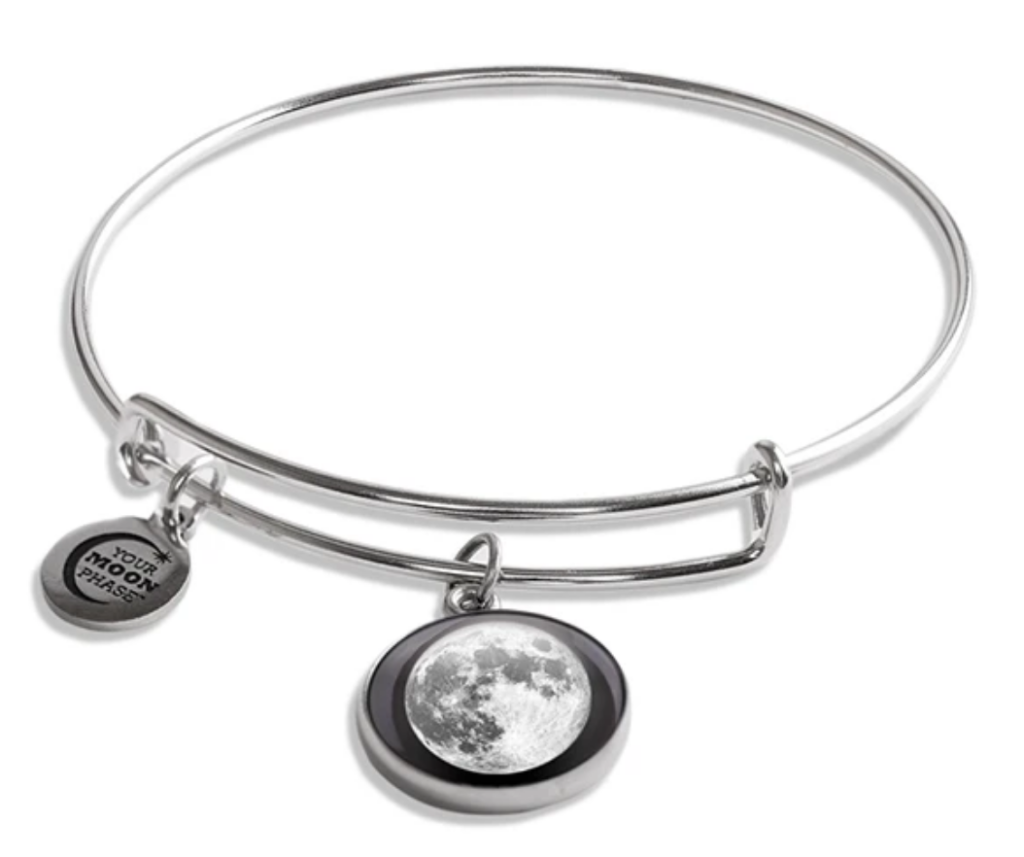 (Related: Which Moon Phase Were You Born Under?)
24. MoMA's 2021 Phases of the Moon Calendar – $17.95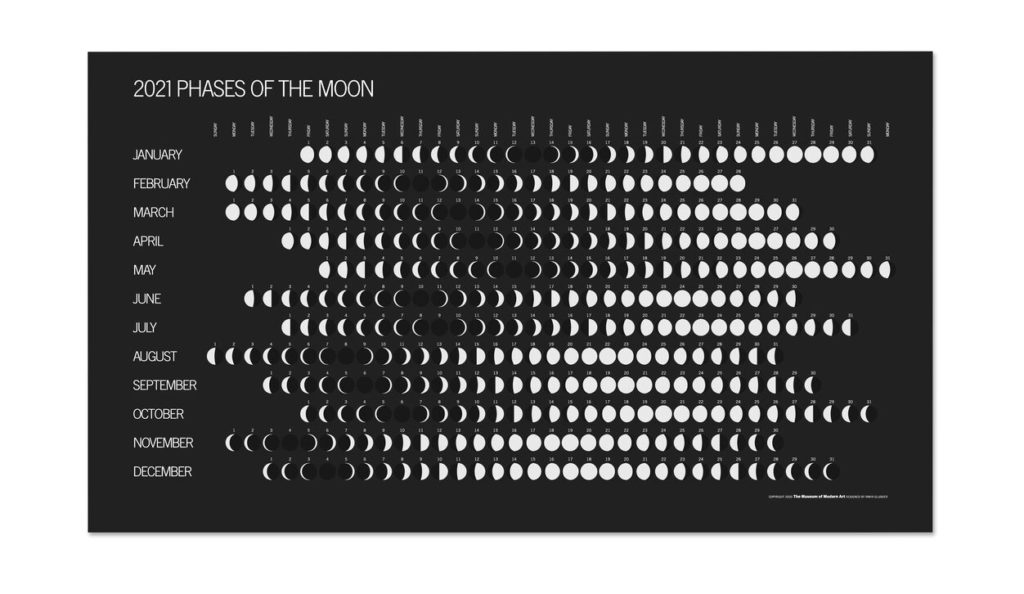 25. Moon Magic: Your Complete Guide to Harnessing the Mystical Energy of the Moon by Diane Ahlquist – under $20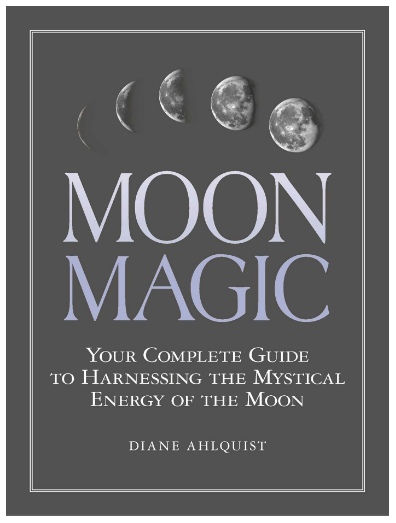 For the Mindful Meditator
Meditation is the new black. You know what? It's the old black. For the last ten years or more of my life, mindfulness meditation has been recommended to me by virtually every doctor, therapist, instructor, coach, you name it. And you know what else? I buy it. There are various kinds of meditation and no new age or spiritual gift guide would be complete without some meditation supplies and swag.
26. Zafu cushion – $56
27. Chakras singing bowls gift set – $38 each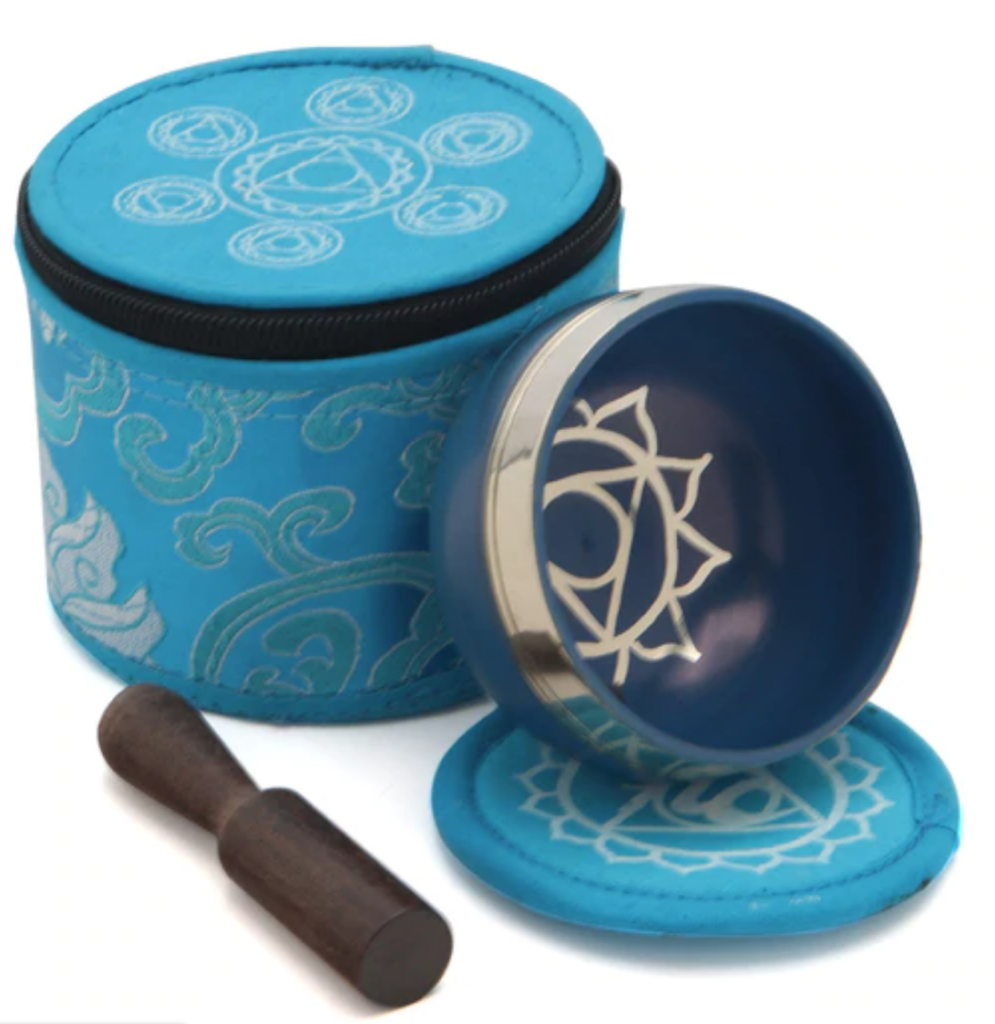 28. One year subscription to Mindful magazine – $29.95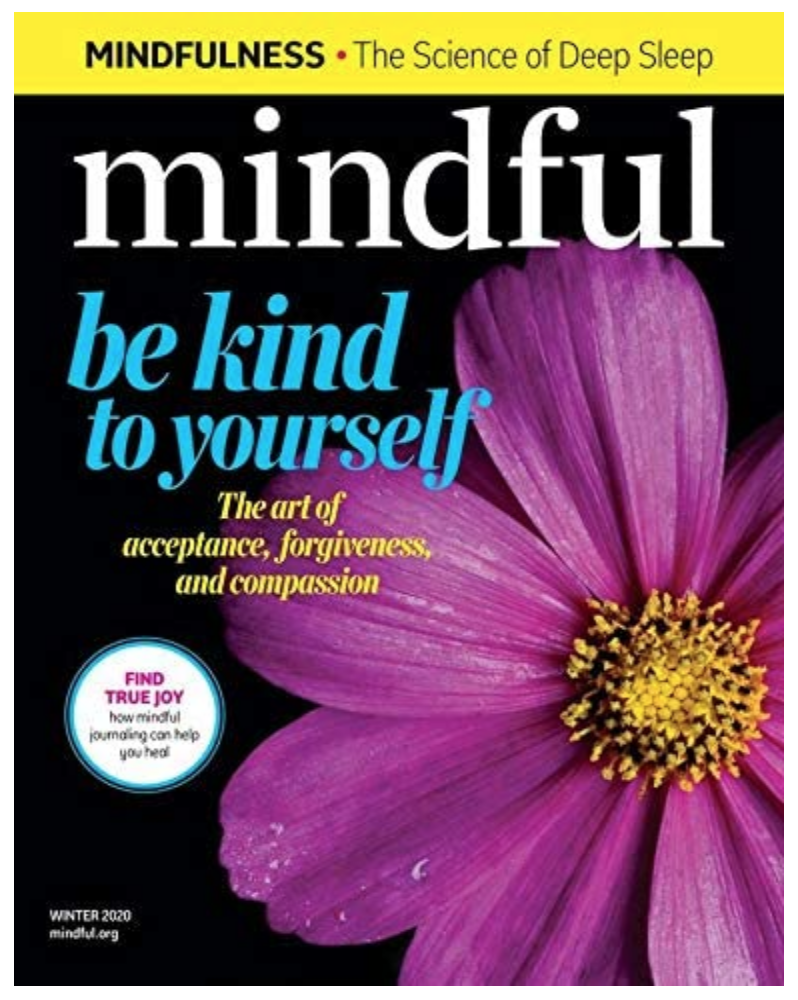 29. Ravi Shankar's Chants of India on vinyl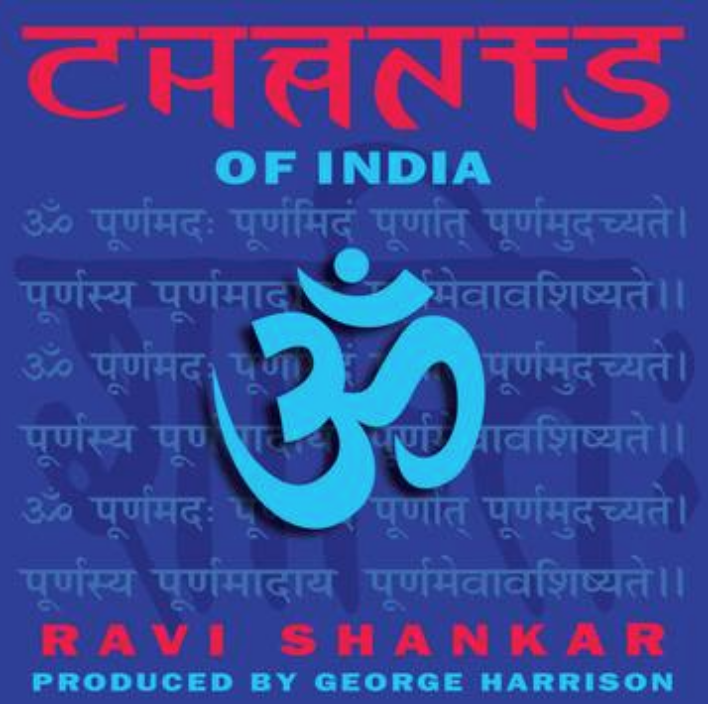 30. Subscription to Calm meditation app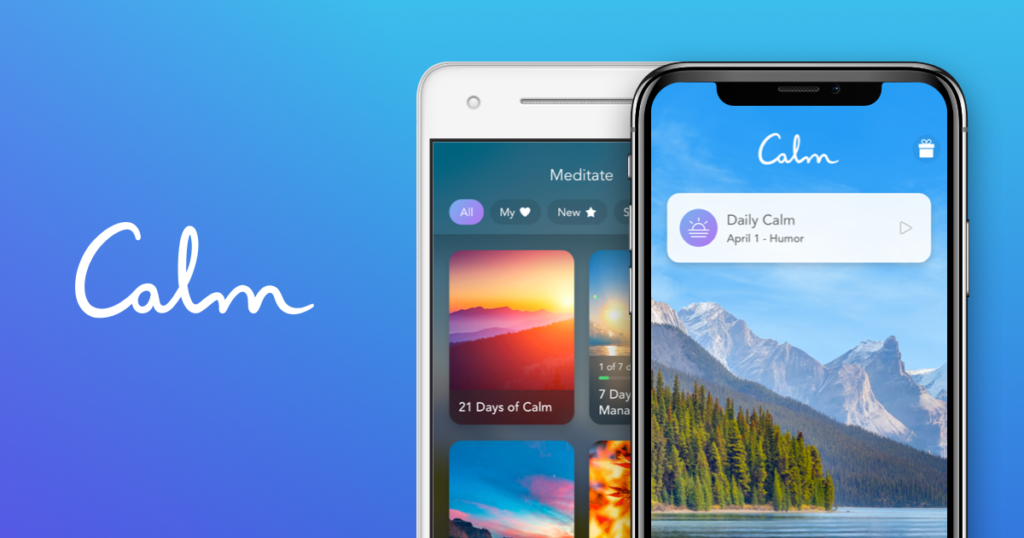 (Related: Why You Need to Just Start Meditating Already)
31. Don't Hate Meditate t-shirt by Stark Ambition on Etsy – $22.99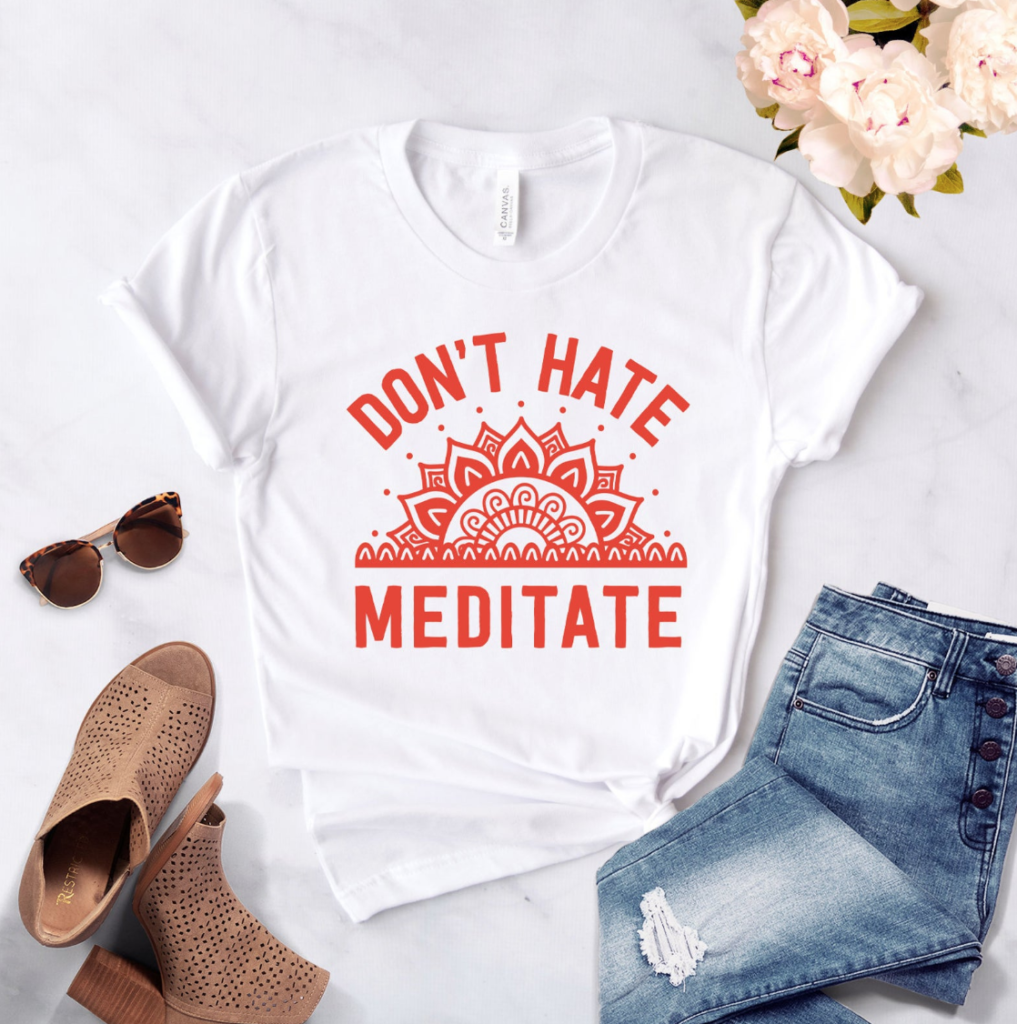 32. Palo Santo Incense with Abalone Shell – $28
33. White noise and soothing sound machine – under $40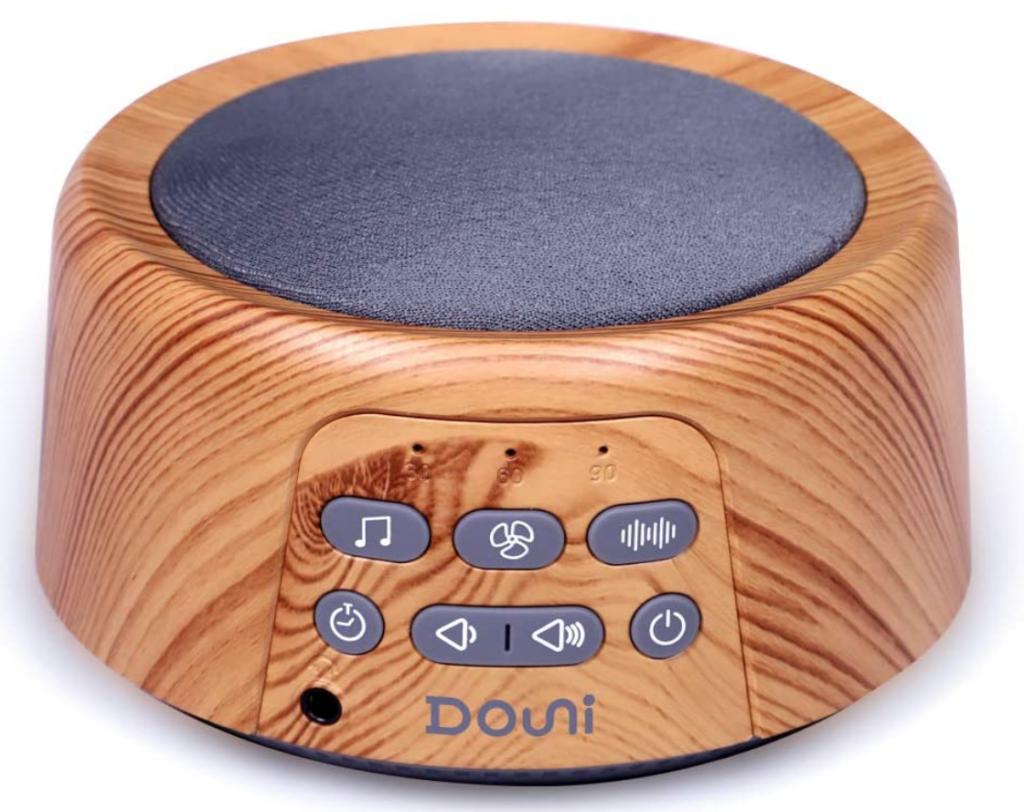 34. Mala with African turquoise beads by True Nature Jewelry on Etsy – $71.20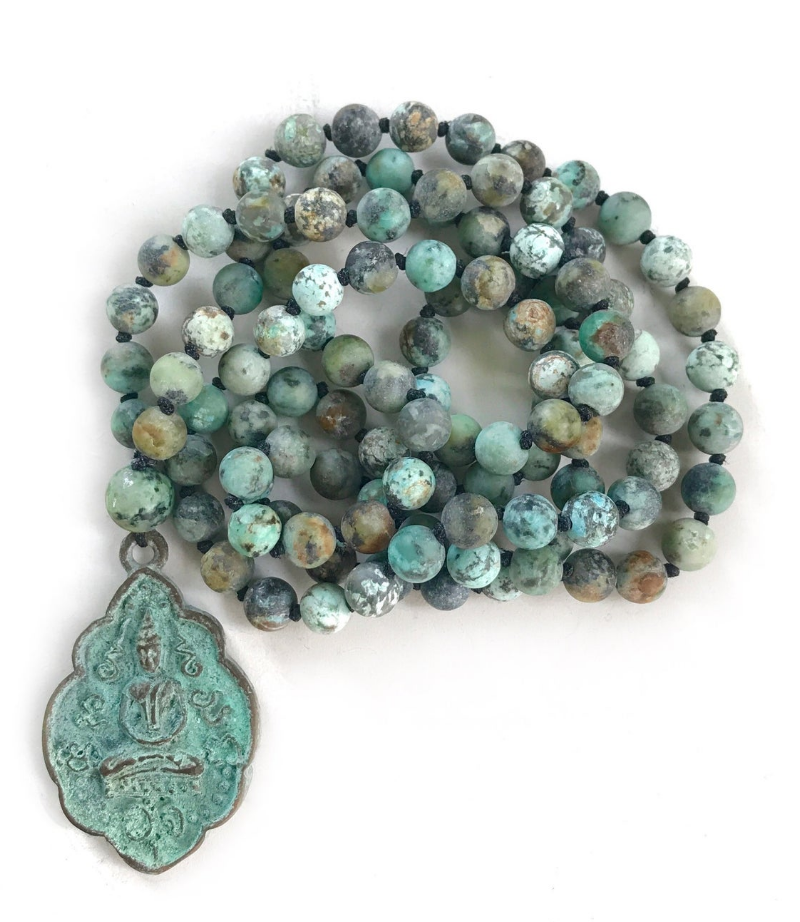 35. Real Change: Mindfulness to Heal Ourselves and Change the World by Sharon Salzberg – under $25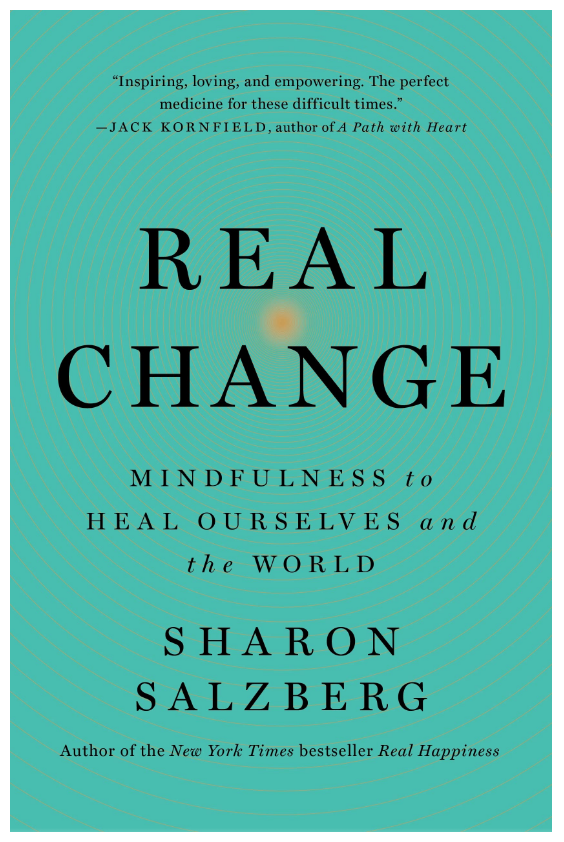 (Related: 7 Meditation Rooms from Pinterest You Need to Copy)
For the Tarot Reader
If you've been following me at all, you know tarot is my jam. Tarot is also a must-have on any witchy gifts guide because it is most definitely having a mainstream moment right now. Why? I think because people are realizing that tarot is not the psychic's prop for divination and fortune-telling we may have once thought it was. It is a tool for self-discovery akin to journaling or therapy. Tarot allows us to tap into our inner wisdom and intuition, something our over-intellectualized and analysis-worshipping modern world doesn't really teach us how to do. Alright. Off my soap box.
But also, tarot is for everyone. Okay bye.
36. Tarot: No Questions Asked: Mastering the Art of Intuitive Reading by Theresa Reed – under $20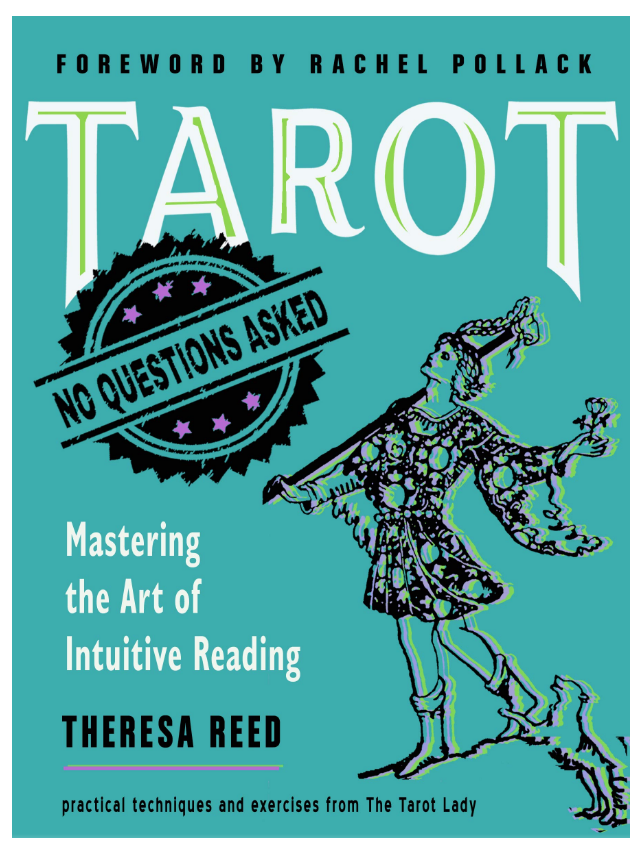 37. 2021 Biddy Tarot Planner – $25 and up
38. True Heart Intuitive tarot deck and guidebook – under $35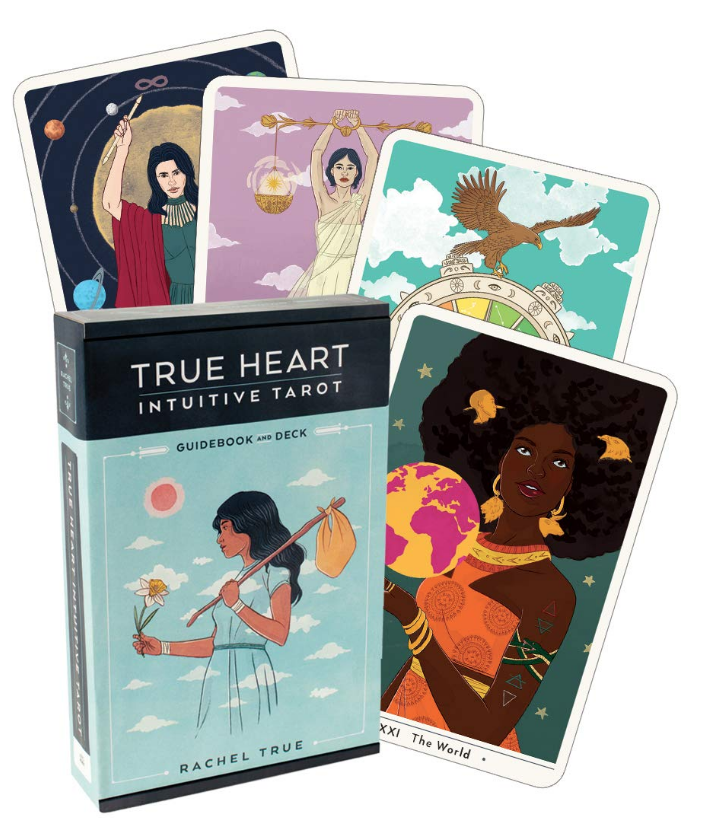 39. The Modern Witch tarot deck – $22.95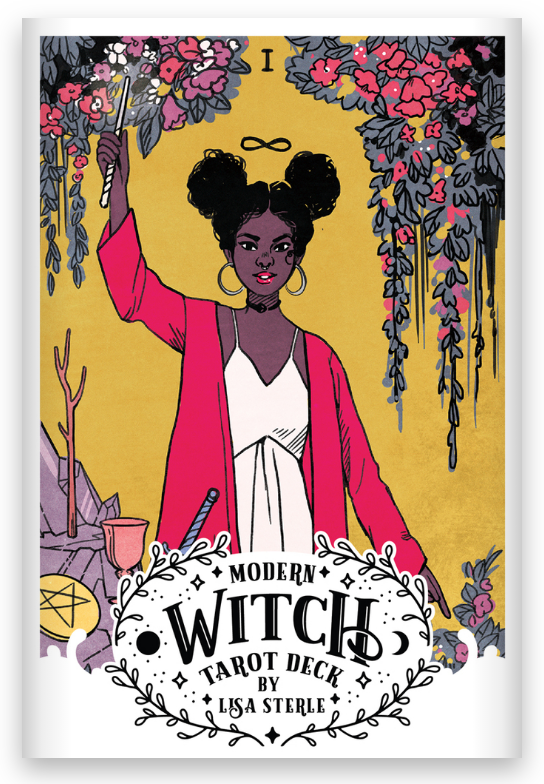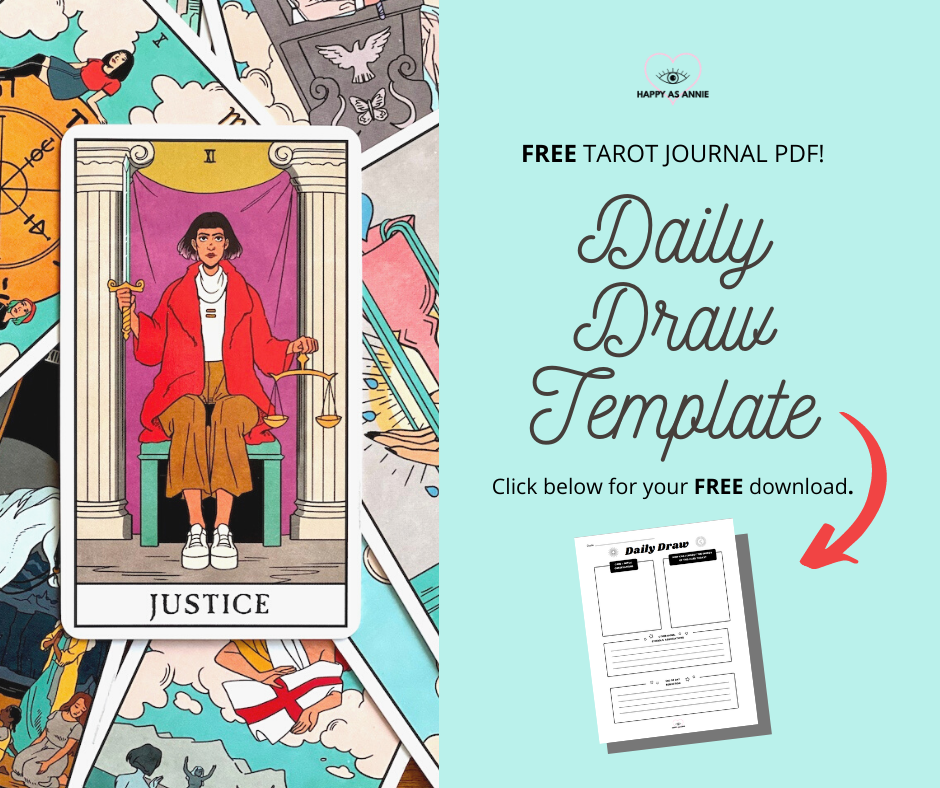 40. Radiant Rider-Waite tarot deck and book set – under $30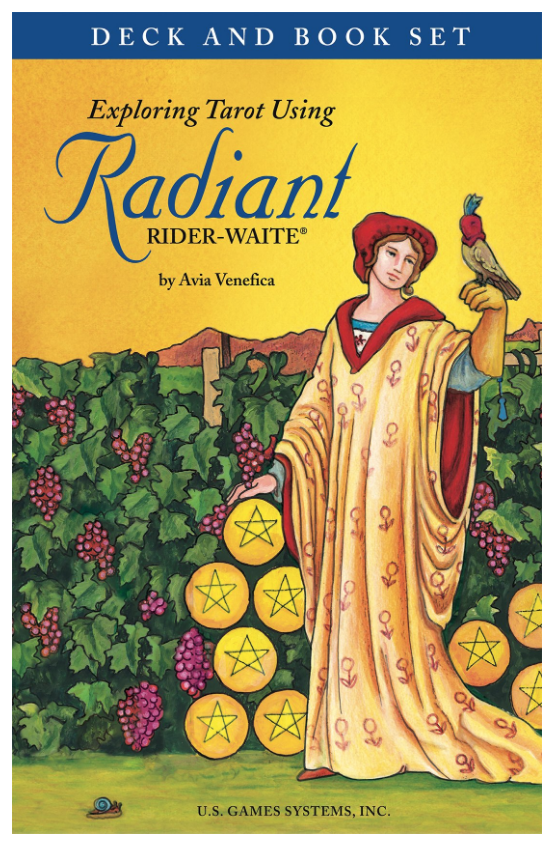 41. Tarot card incense burner by House of Intuition – $10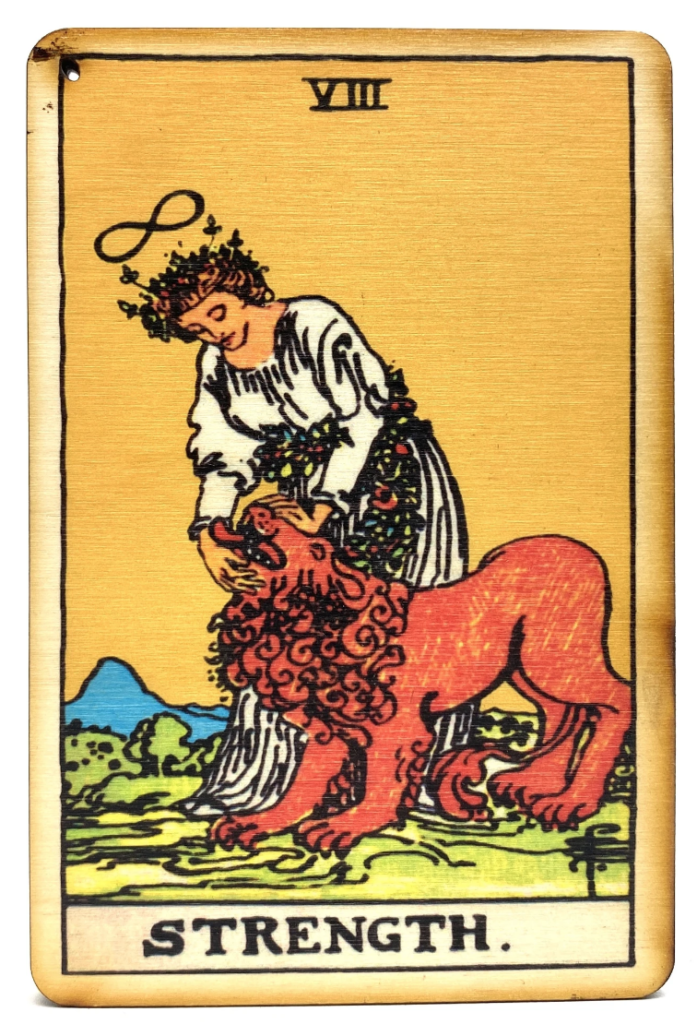 42. The Empress sweatshirt by Many Many Moons Ago – $36.99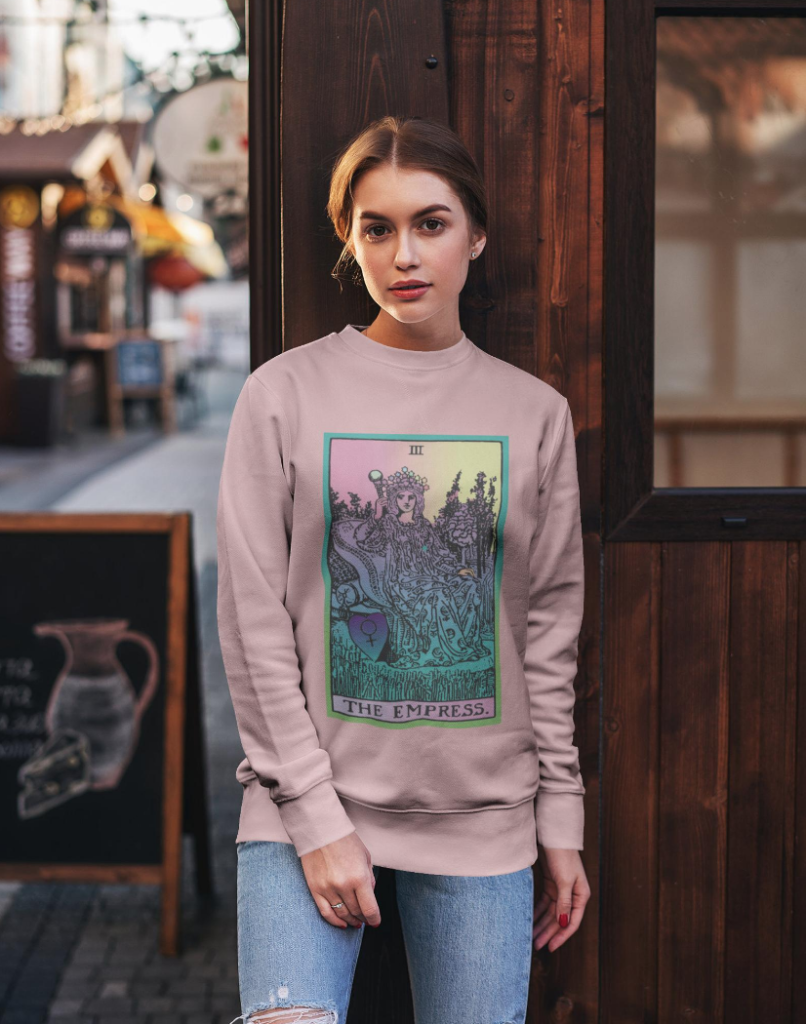 43. The Sibyls Oraculum: Oracle of the Black Doves of Africa cards – under $25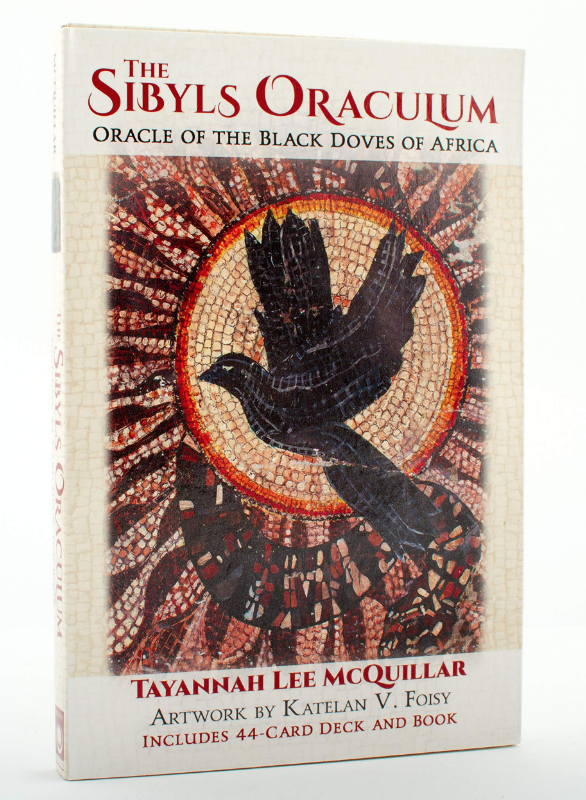 44. The Wild Unknown tarot deck and guidebook – under $25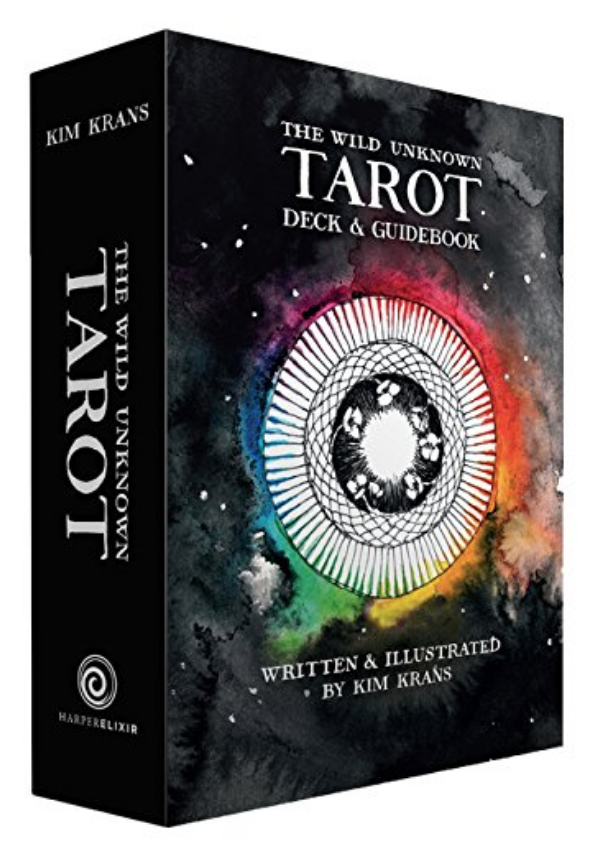 (Related: How to Choose a Tarot Deck for Beginners)
For the Yogi
I love yoga because it is both heady and grounding at the same time. So much of witchy mysticism and spirituality and self-actualization is about mindset and emotions. But yoga grounds us in our bodies and emphasizes the importance of connecting with how we feel physically at any moment in time. This year, due to the pandemic, I started doing yoga from home via online classes and I love it. So this new age holiday gift guide had to include fun yoga accessories that will motivate anybody (but also me) to stay strong in their yoga practice.
45. Yoga blocks and strap set – under $30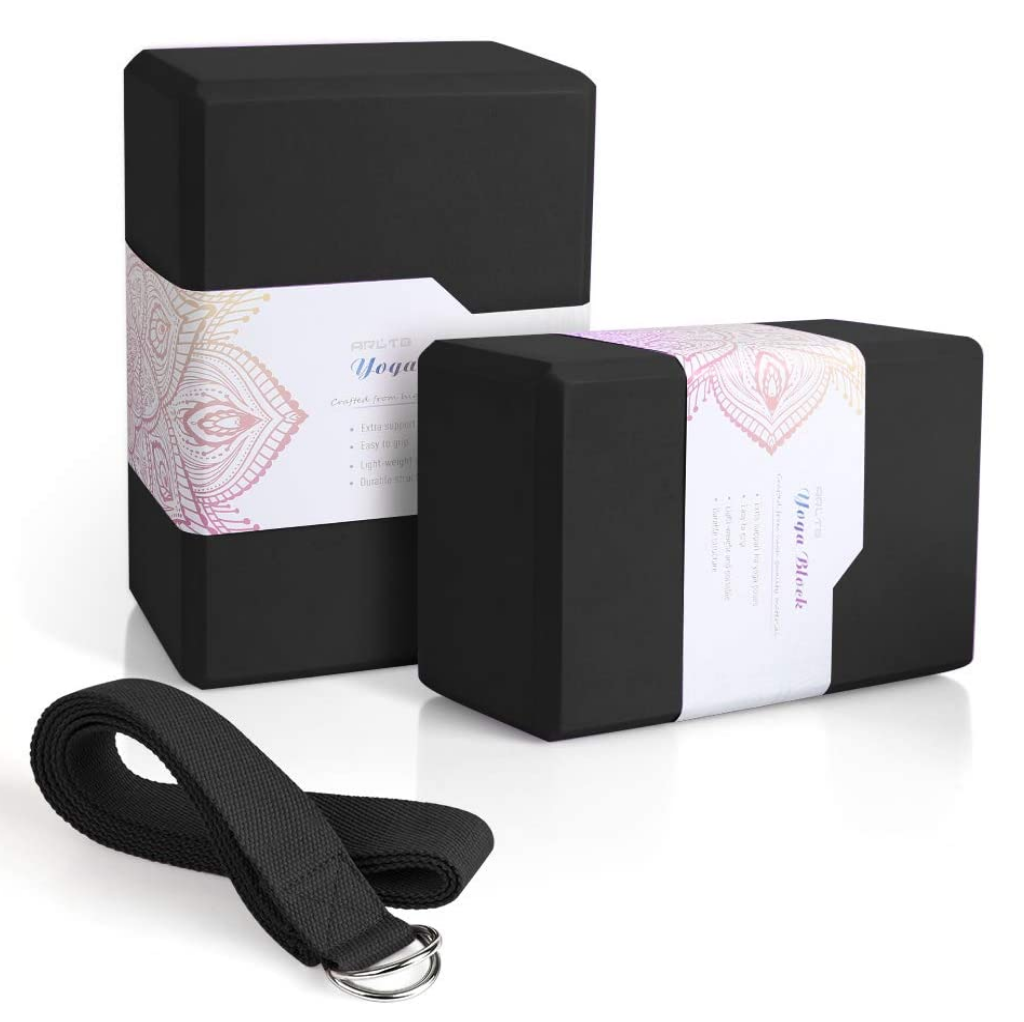 46. Yoga asanas poster – under $25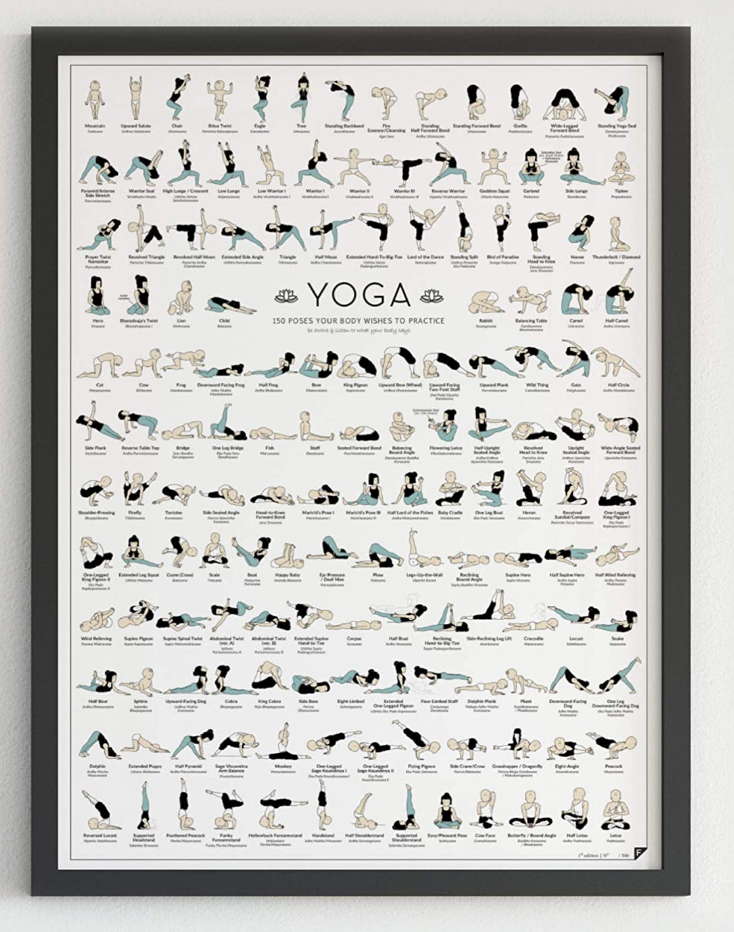 47. Classic 100% cotton yoga blanket – under $45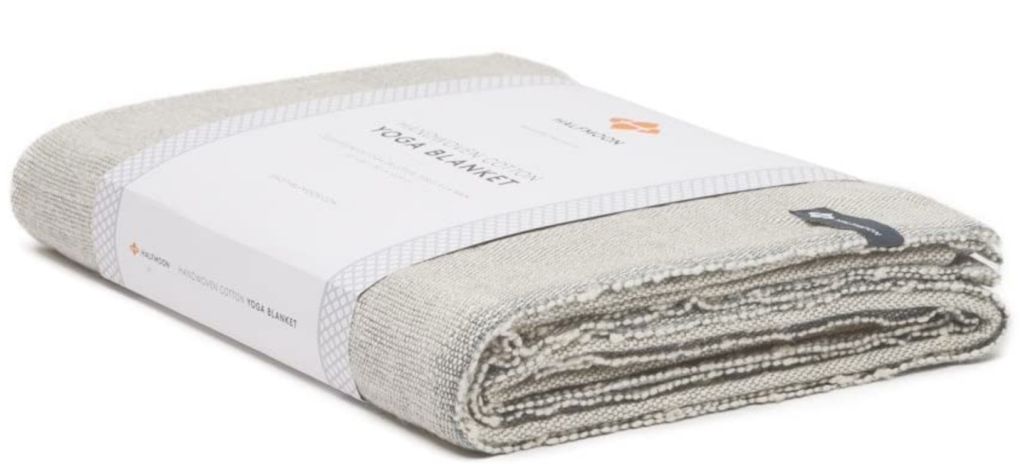 48. Yogi Tea winter tea gift box – under $30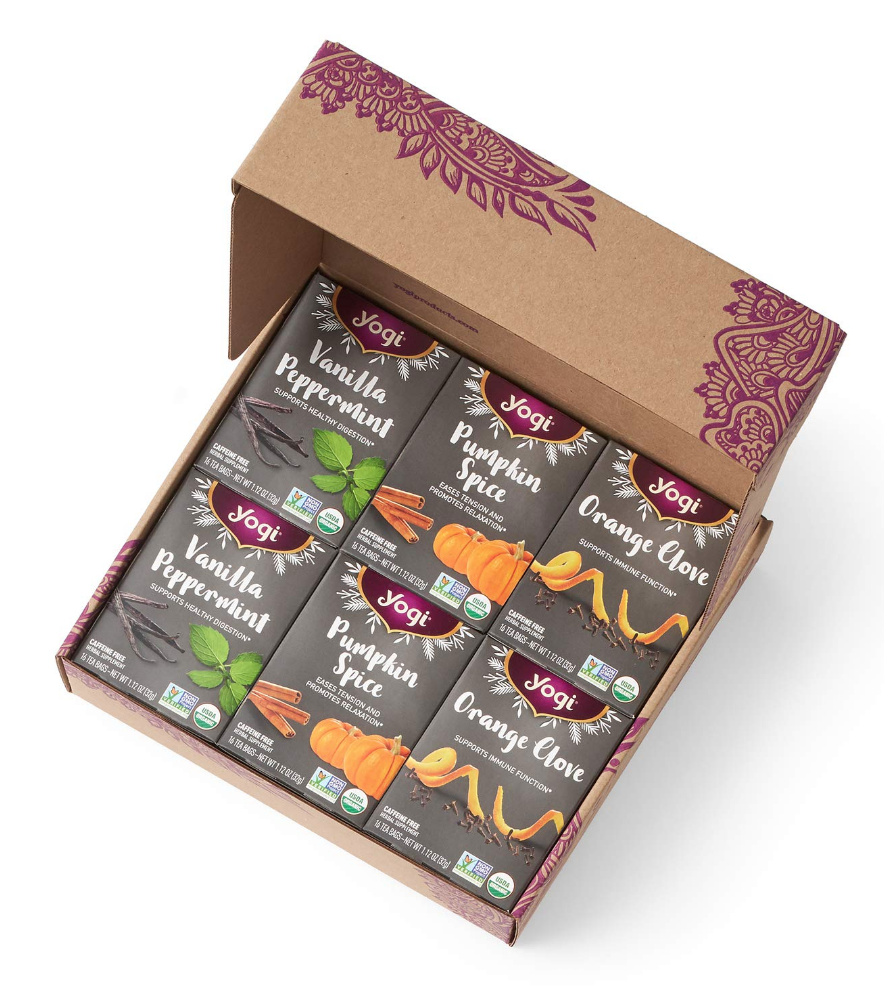 49. Sunrise Yoga essential oil mist by Bath and Body Works – $13.50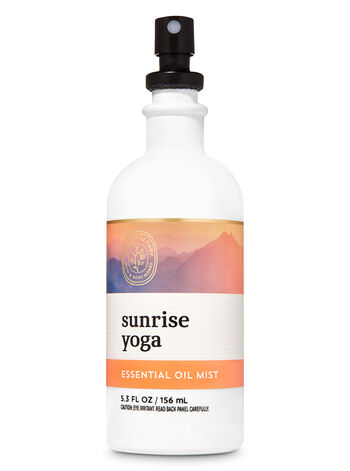 50. Subscription to YogaDownload.com
(Related: Trouble sticking to a routine? Do this first!)
51. One year subscription to Yoga Journal magazine – $21.99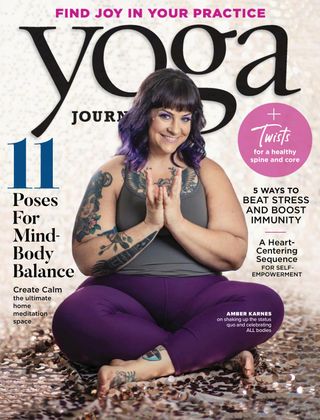 (Related: Fun Yoga Leggings: 9 Pairs to Make You Smile)
For the Herbalist
As far as I'm concerned, brewing a pot of chamomile tea to relax and diffusing stress-relief essential oils in the office channel witch energy as much as grinding special herbs and visualizing over a candle's flame. But that's just me. This variety of herbalism and related items will make great gifts for witchy friends who are into plants, botanicals, and aromatherapy.
52. The Illustrated Herbiary by Maia Toll – under $20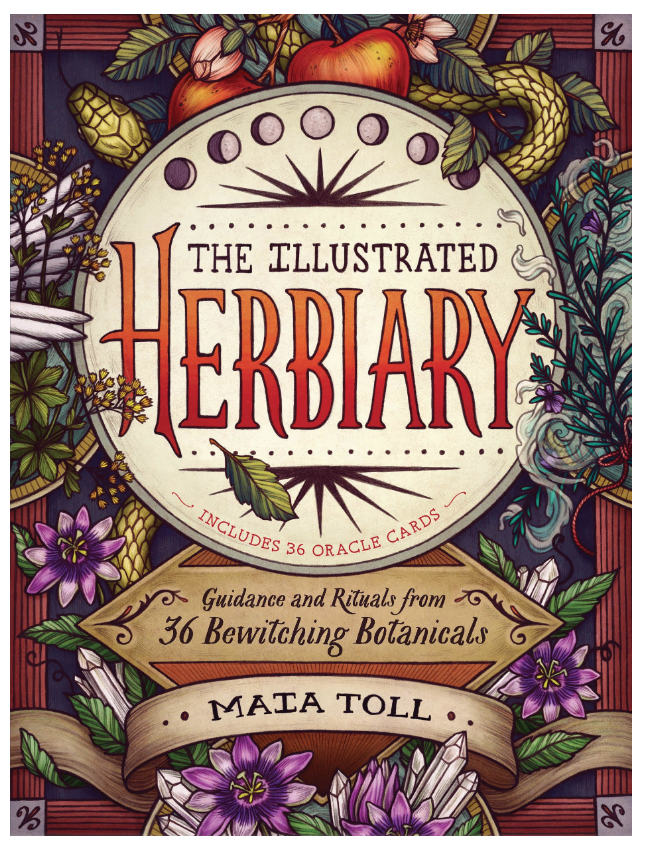 53. Real pressed flower handmade bangle – under $50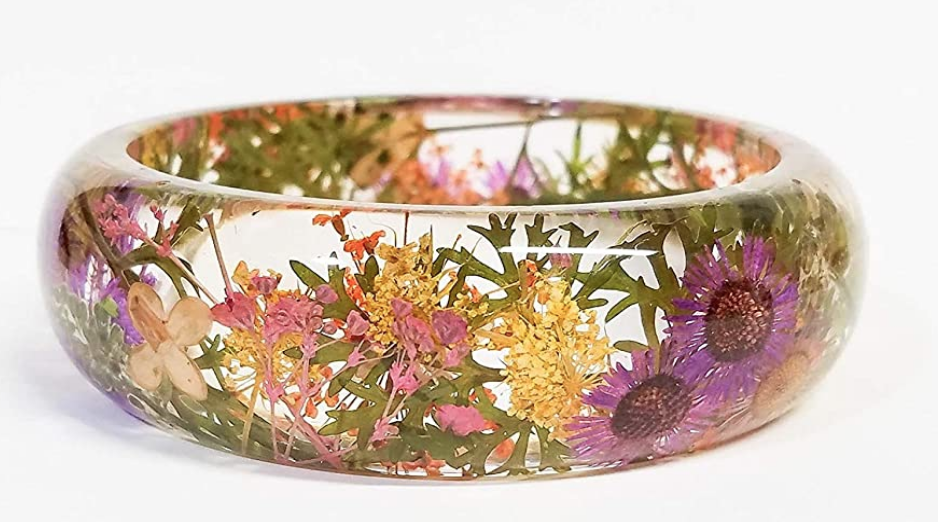 54. Plant Therapy Top 6 Organic Singles essential oils kit – under $30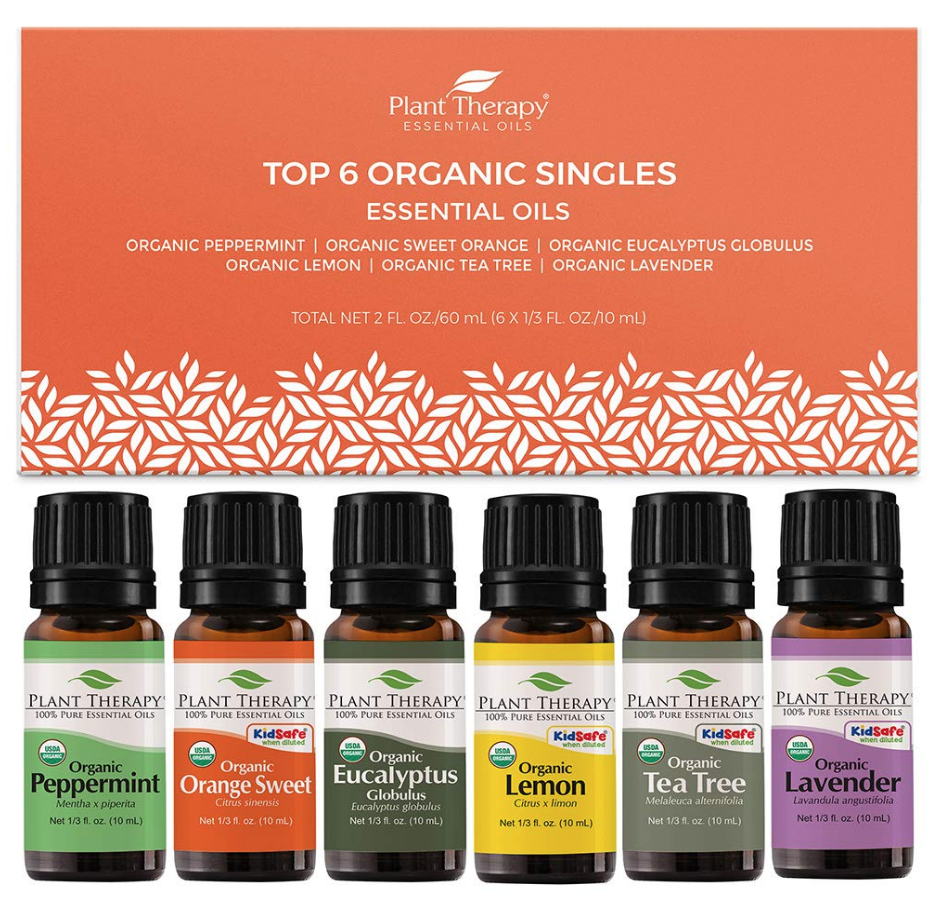 55. Set of 4 vintage-style botanical prints – under $20
56. Handmade macrame plant hanger – under $40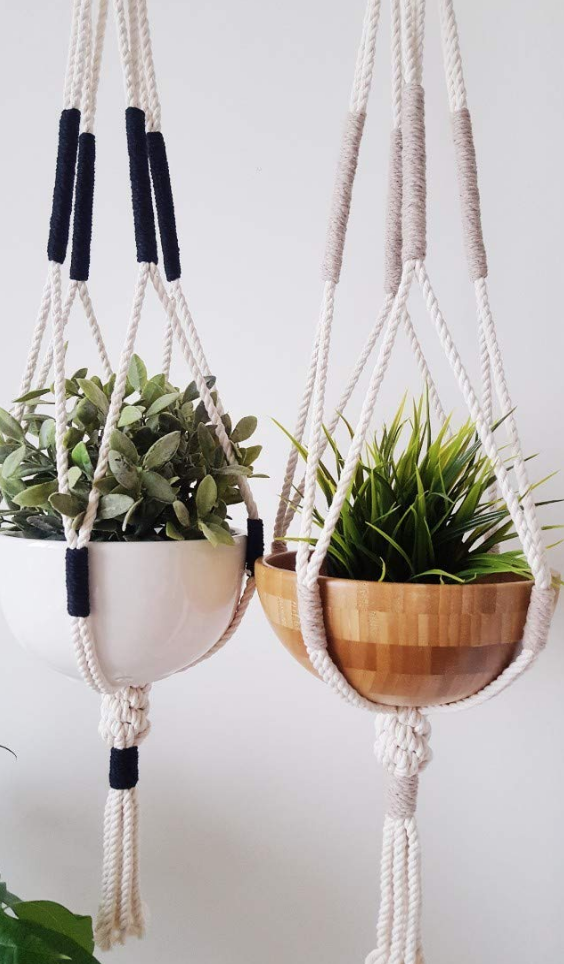 57. Light-up full moon essential oil diffuser – $59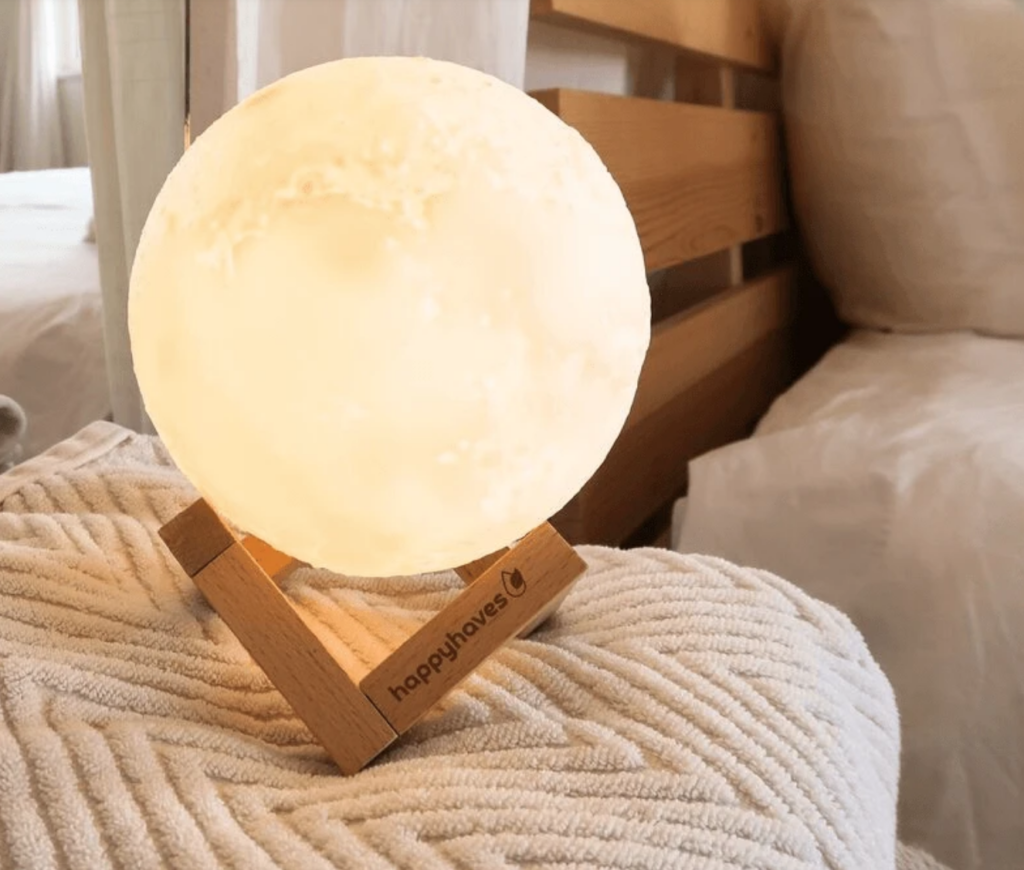 58. Herb Magic: An Introduction to Magical Herbalism and Spells by Patti Wigington – under $20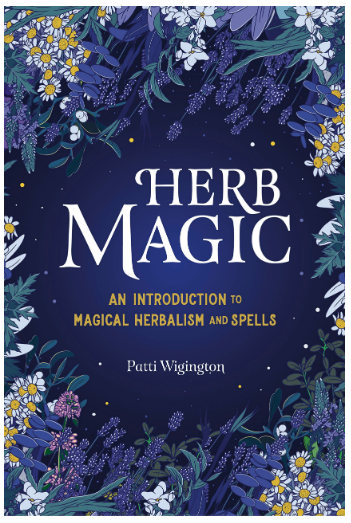 59. Sage box kit by Ilmy Psychic Jane – $36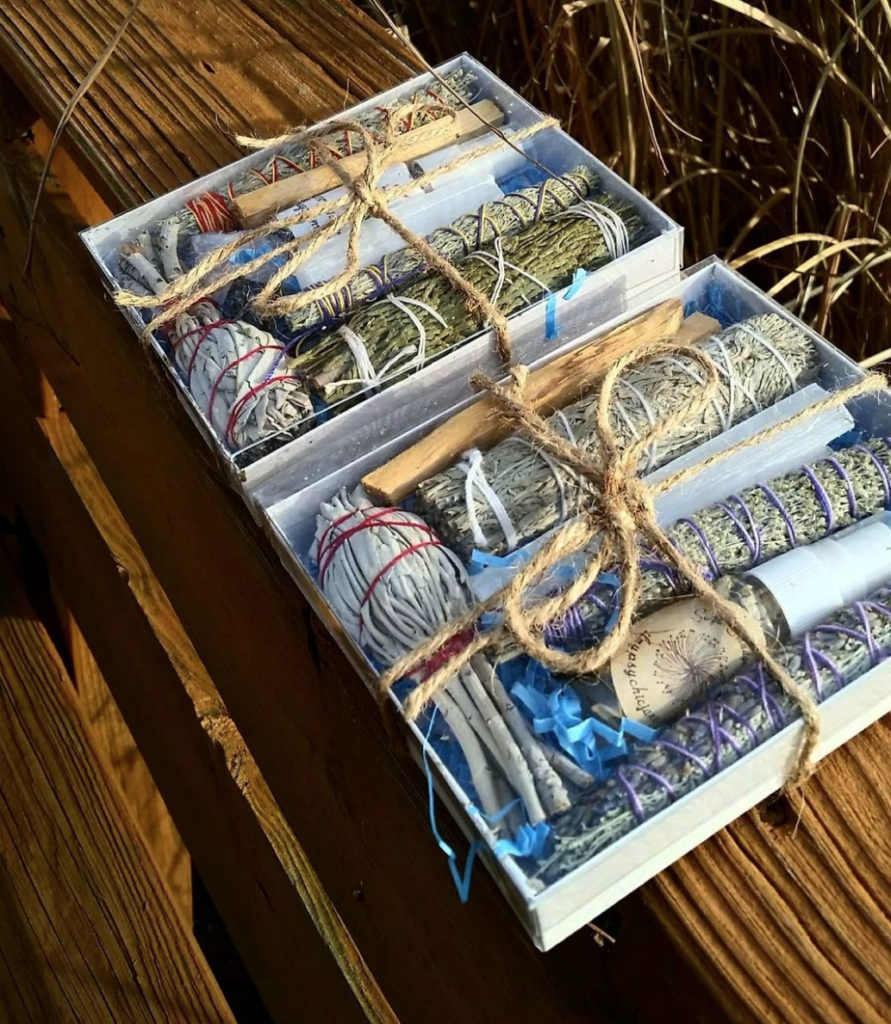 60. Granite mortar and pestle – under $20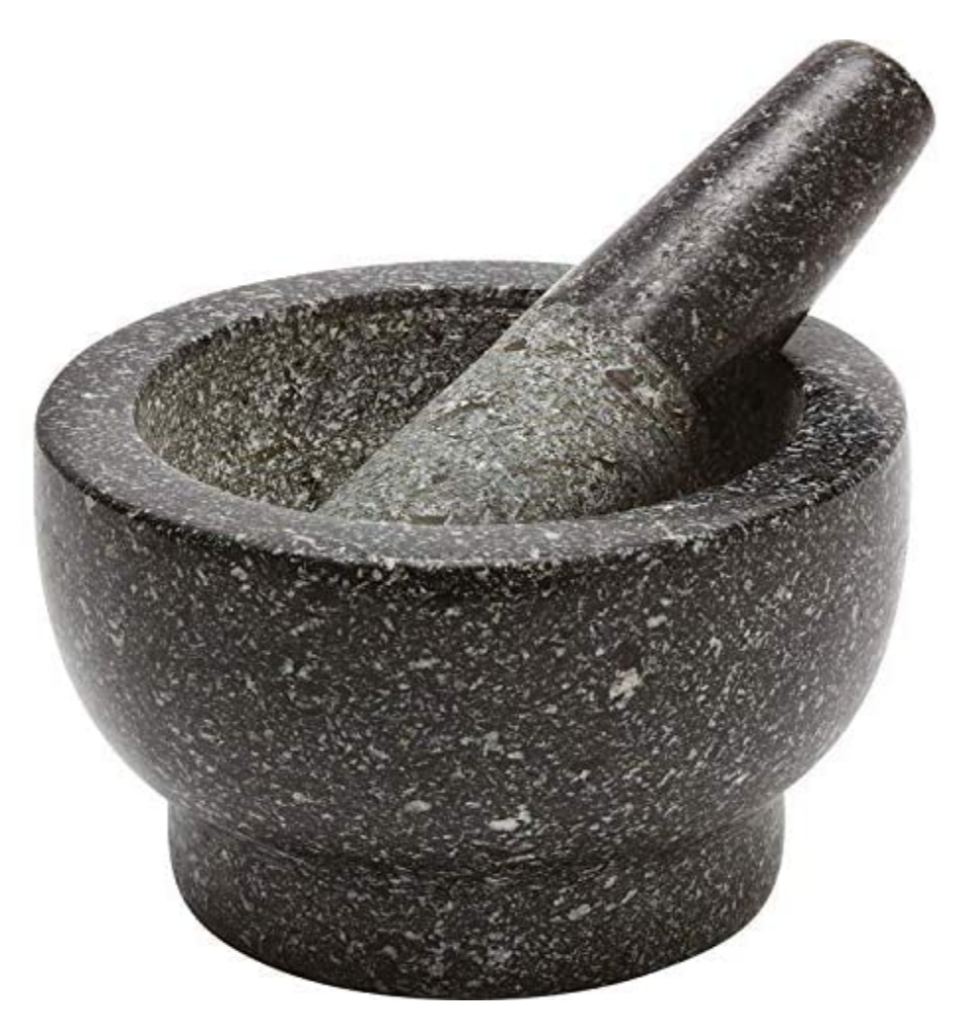 61. Clary sage roll-on – $8.50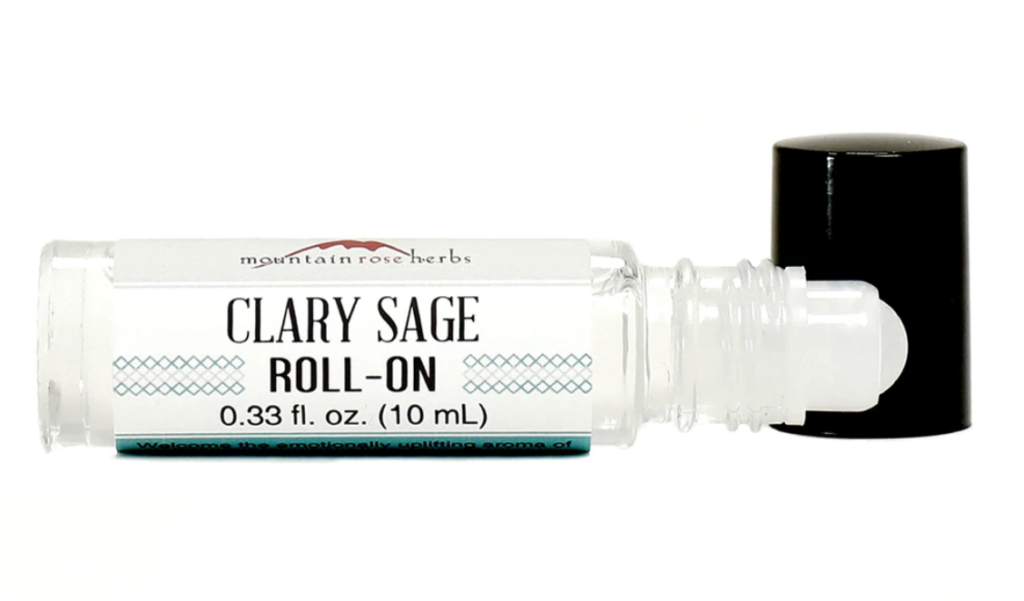 For the Witch
What does the term "witch" even mean these days? Honestly, we could debate that for hours and, in fact, I go back and forth about it in my own head. Whether it refers to a religion, a spooky or boho aesthetic, or a spiritual practice involving raising and focusing personal energy and the energy present in nature to manifest change in your life (hey look, I just came up with a working definition for myself!), these witchy gift ideas cover all the bases.
62. The Classic Coven candle set by Bijou – $78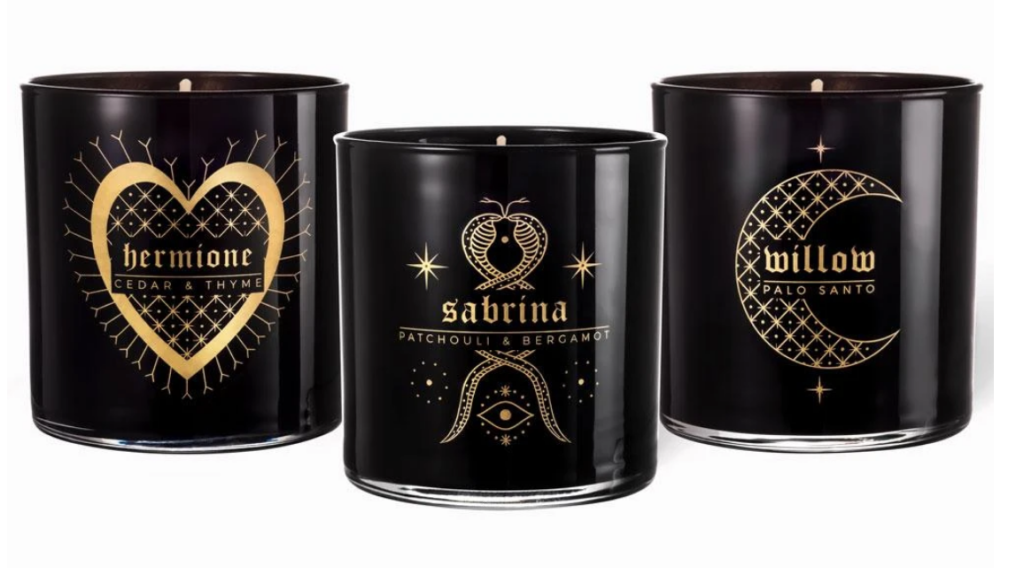 63. Hexing the Patriarchy by Ariel Gore – $23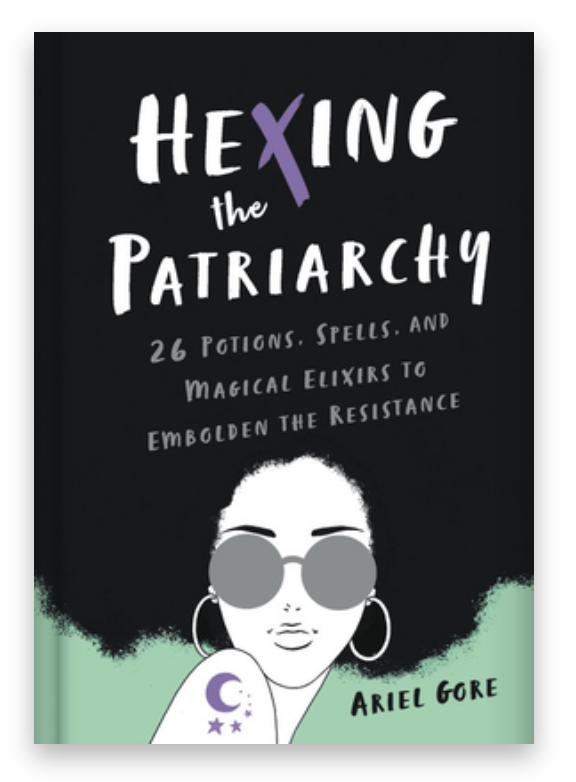 64. Villeroy & Bach goblets, set of 4 – $128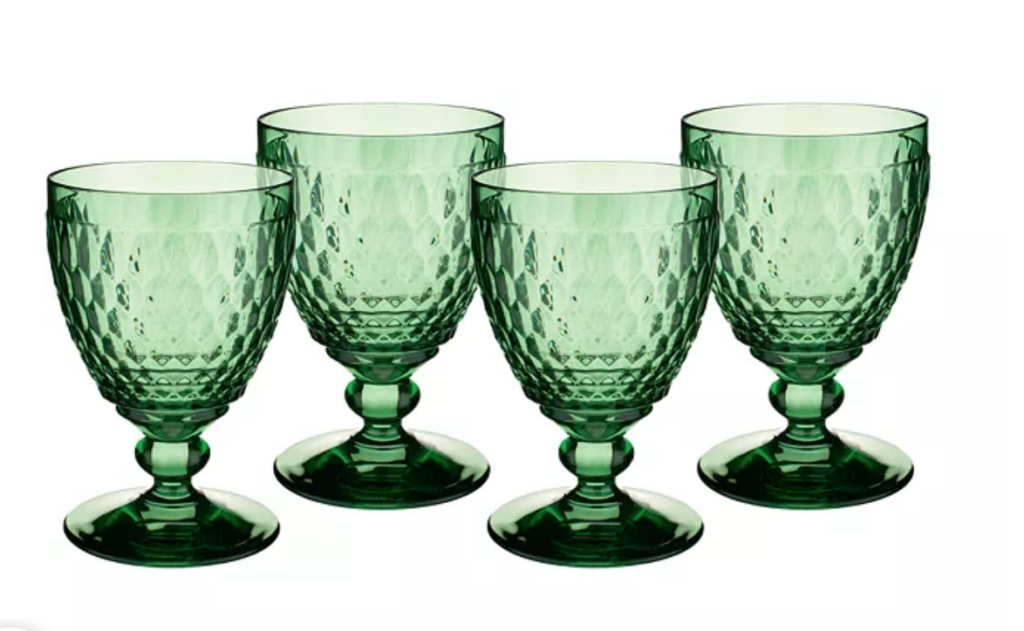 65. Wheel of the Year Calendar for 2021 by Allison Beilke Designs on Etsy – $17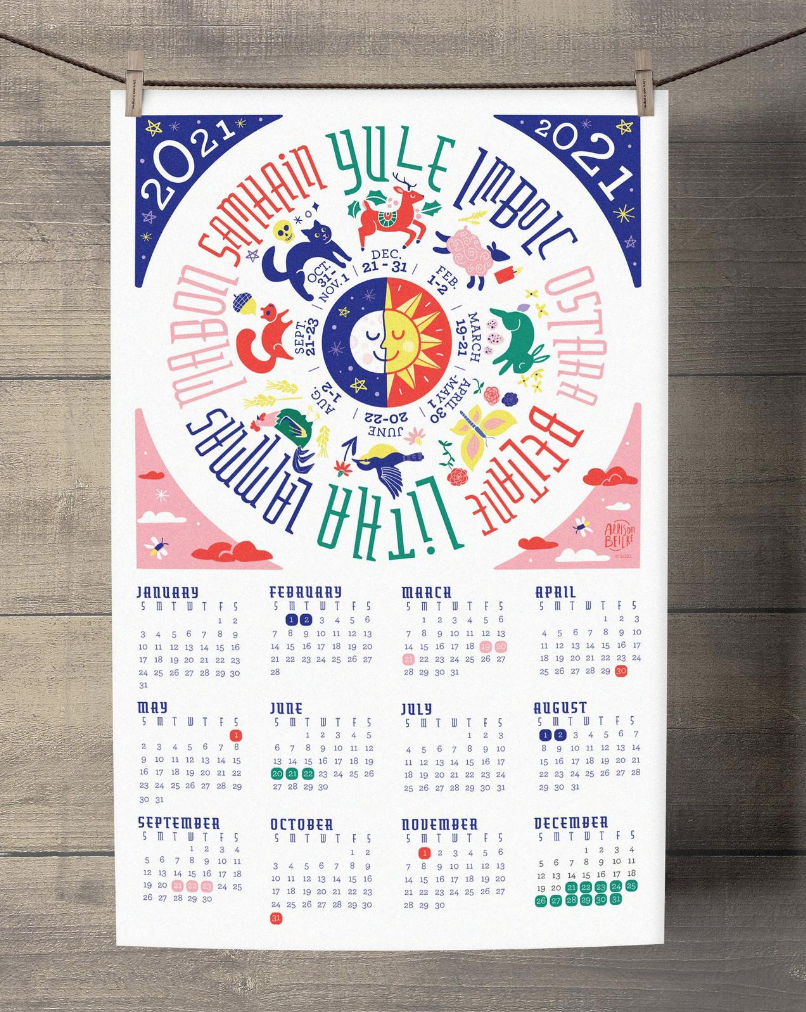 66. Box of 48 colored spell candles – under $30
67. Best Witches crystal friendship necklaces by Lotus Fairy on Etsy – $39.99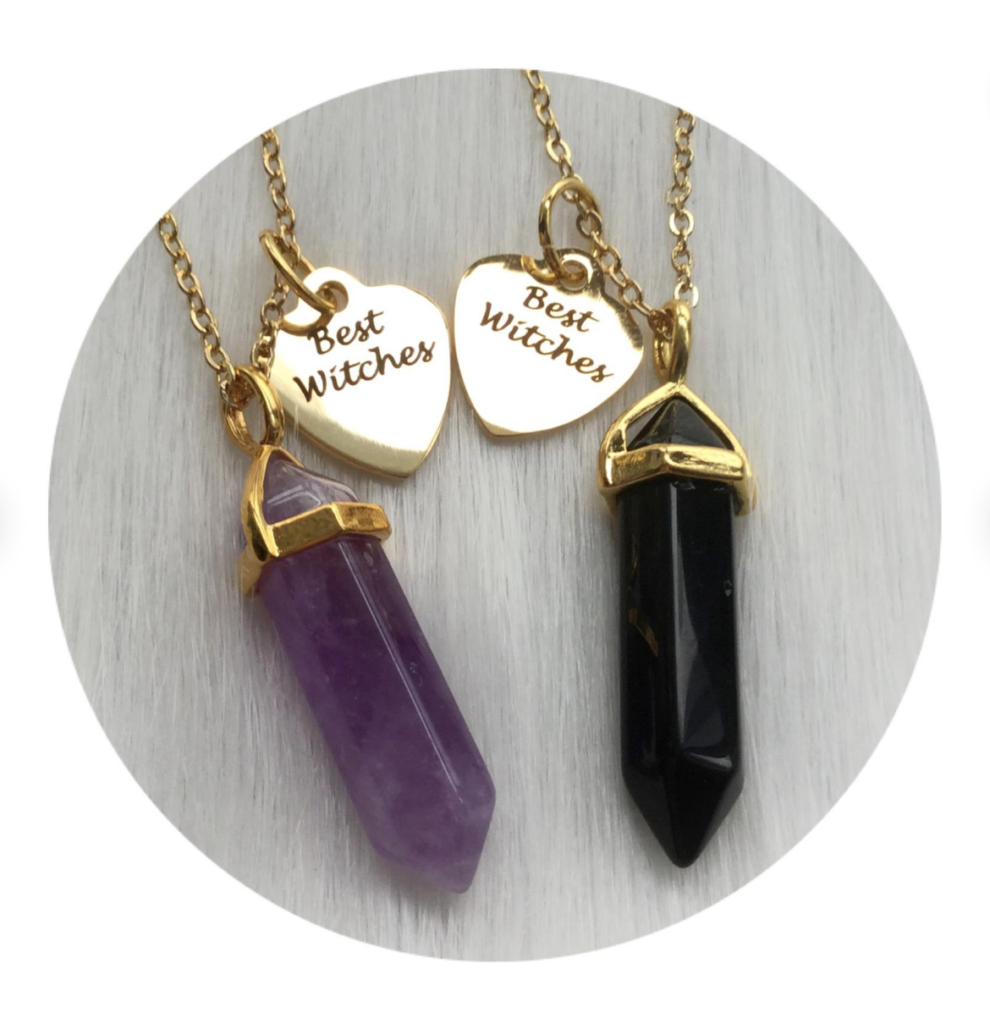 68. Vintage silver chalice by Two Time Vintage on Etsy– $28.75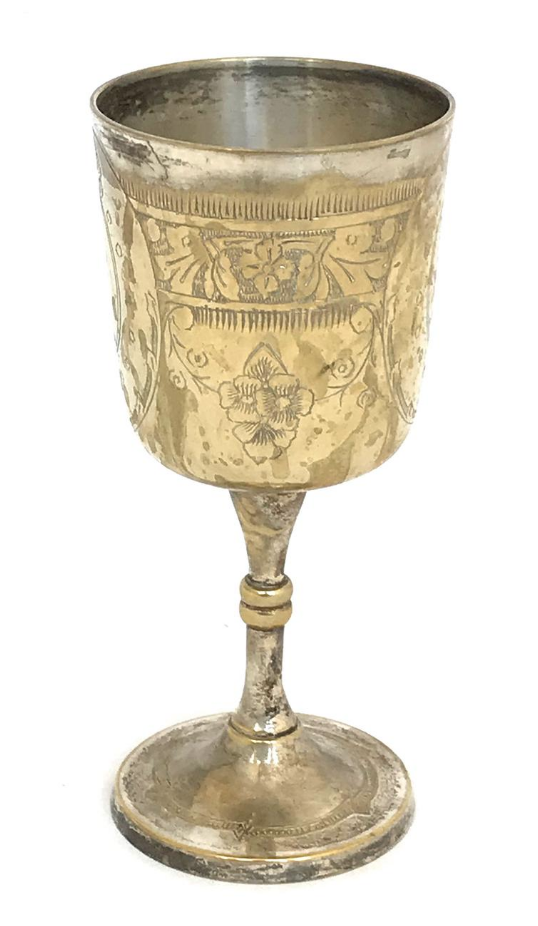 69. Initiated: Memoir of a Witch by Amanda Yates Garcia – $25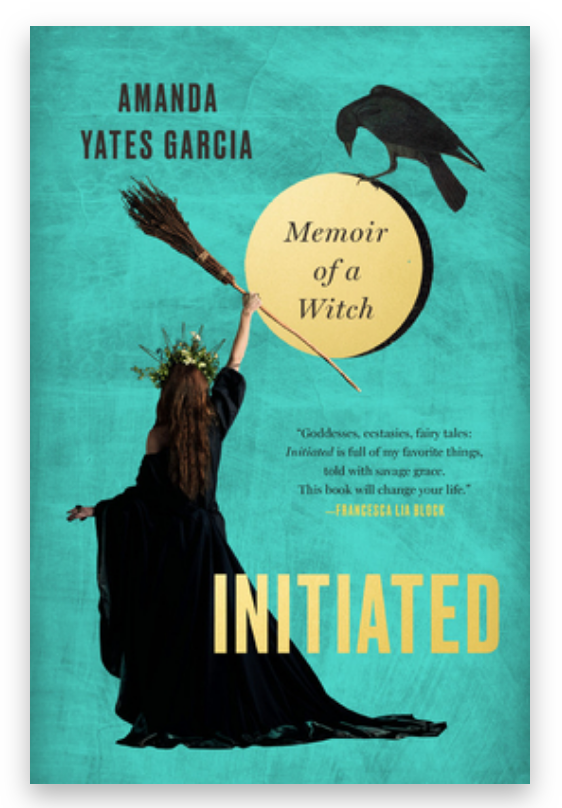 70. Framed Wheel of the Year poster size art print by Occultology on Etsy – $119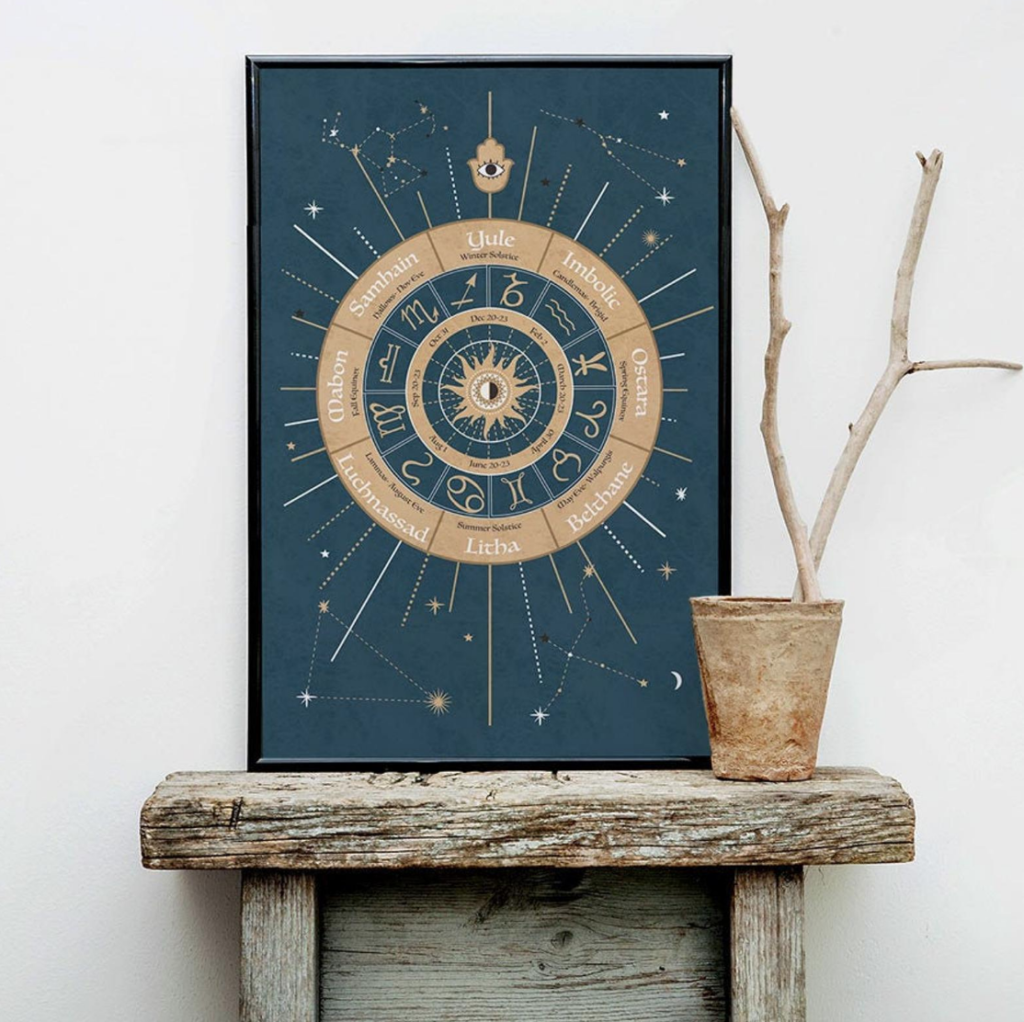 71. Stevie Nicks celebrity prayer candle – under $25

72. The Craft on Blu-Ray – under $15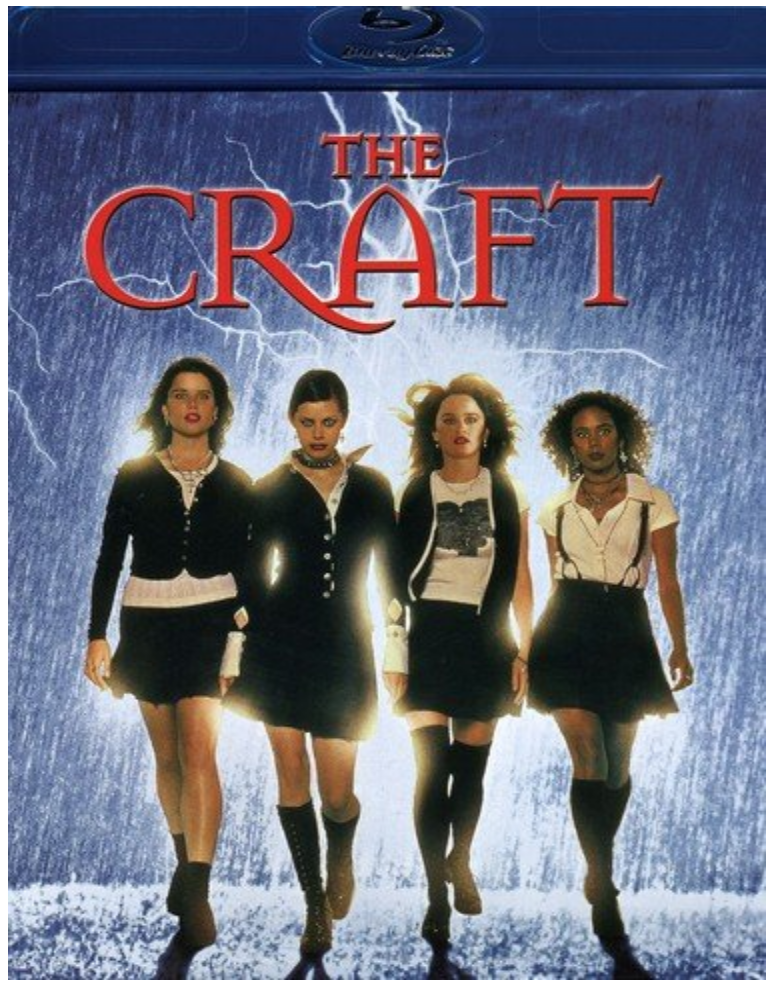 For the High Vibe Honey 
If 2020 has taught me anything, it's that self-care is of utmost importance in not only dealing with the turbulence and chaos in today's world but also making sure our wellbeing is in a state that allows us to serve as better partners, allies, and champions for those around us. So, this final category of spiritual or witchy gifts is for friends who appreciate the power of trusting the universe, fighting limiting beliefs, and making sure we aren't trying to pour from an empty cup.
74. The Universe Has Your Back: Transform Fear to Faith cards by Gabrielle Bernstein – under $20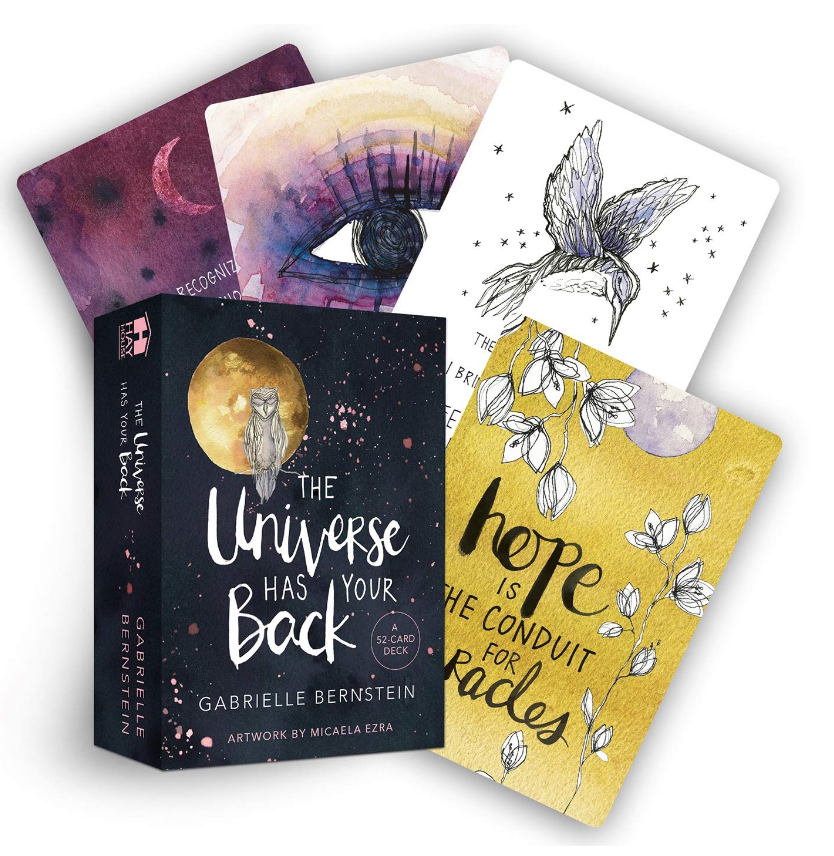 75. Dear Universe: 200 Mini-Meditations for Instant Manifestations by Sarah Prout – under $20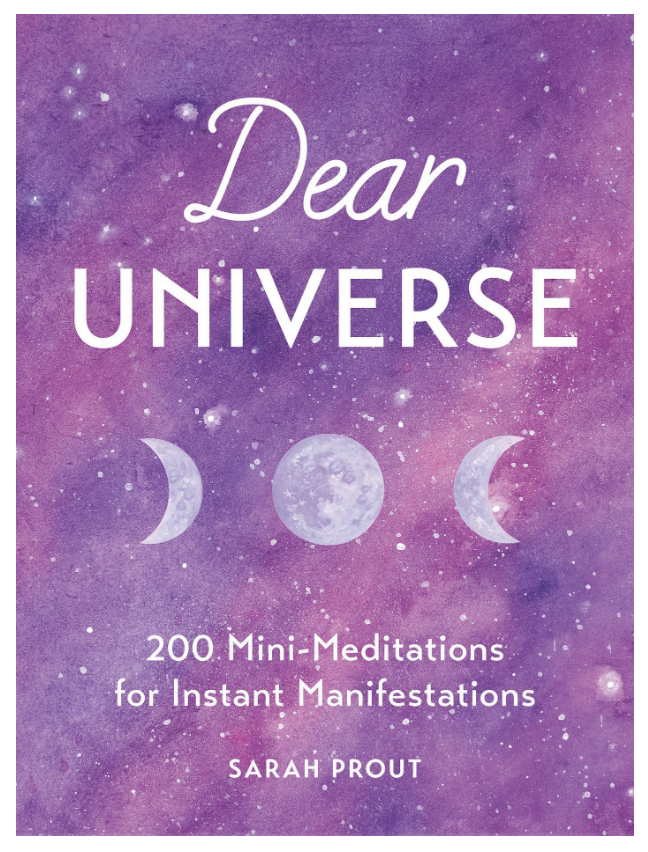 76. Three-month subscription to Goddess Provisions – $99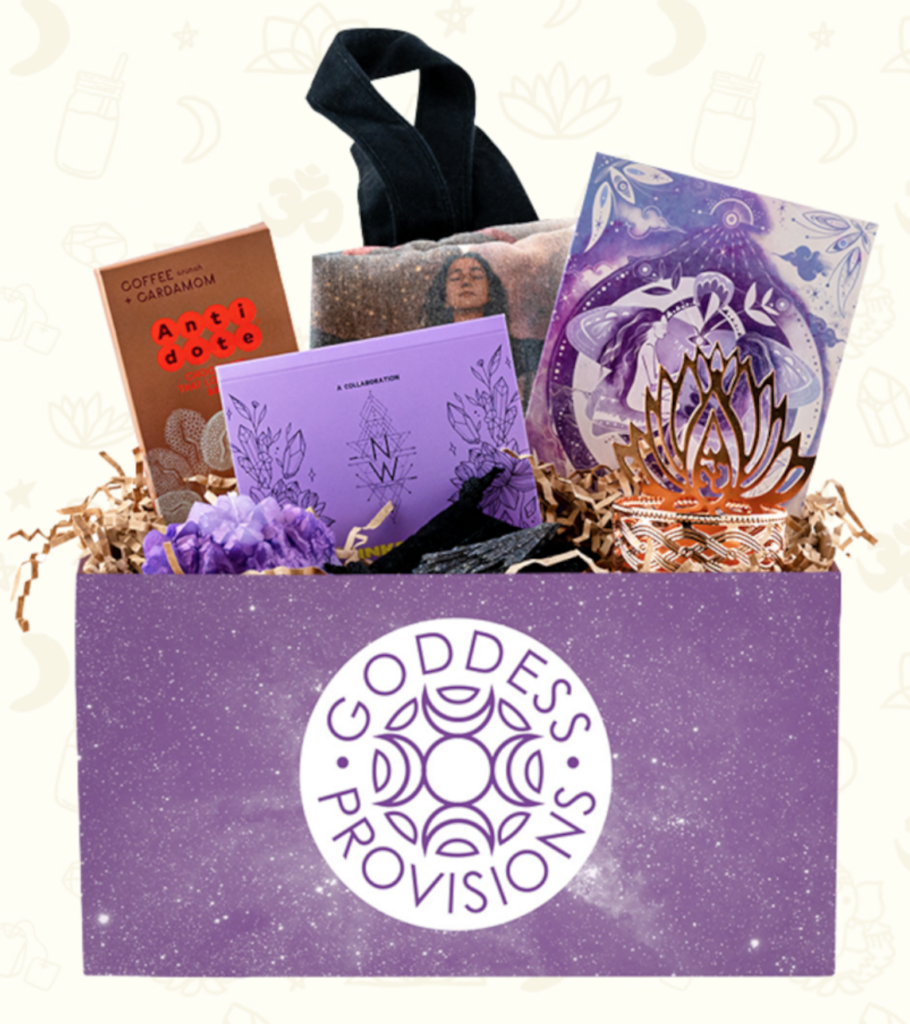 77. Sonoma lavender eye mask – under $25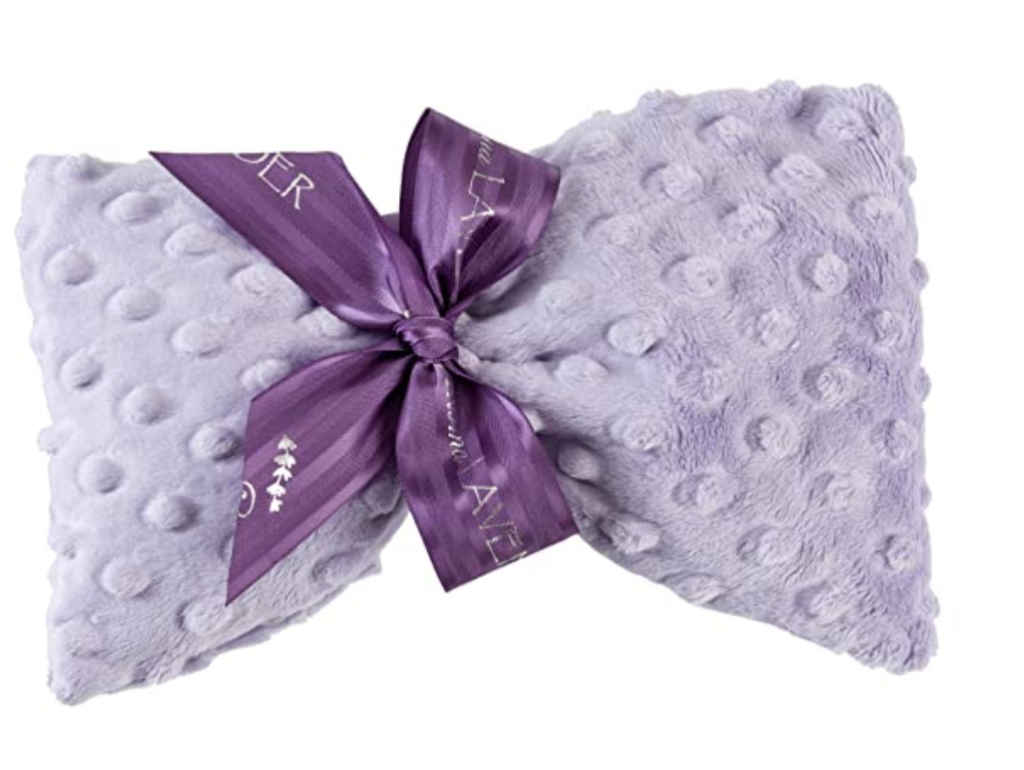 78. Aromatherapy 6-piece bath bomb set – $17.59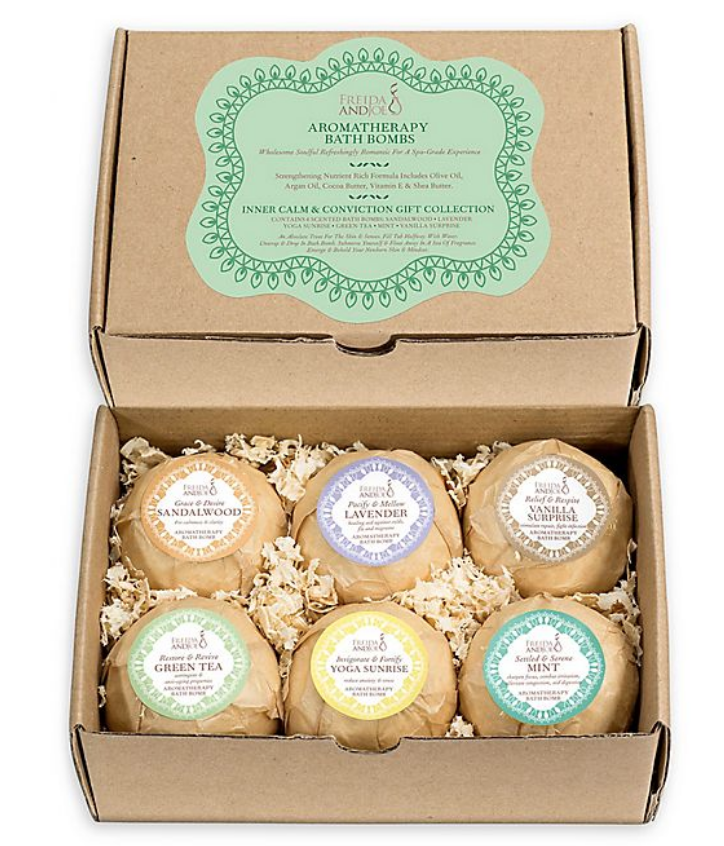 79. Affirmators! Deck of 50 Affirmation Cards – under $20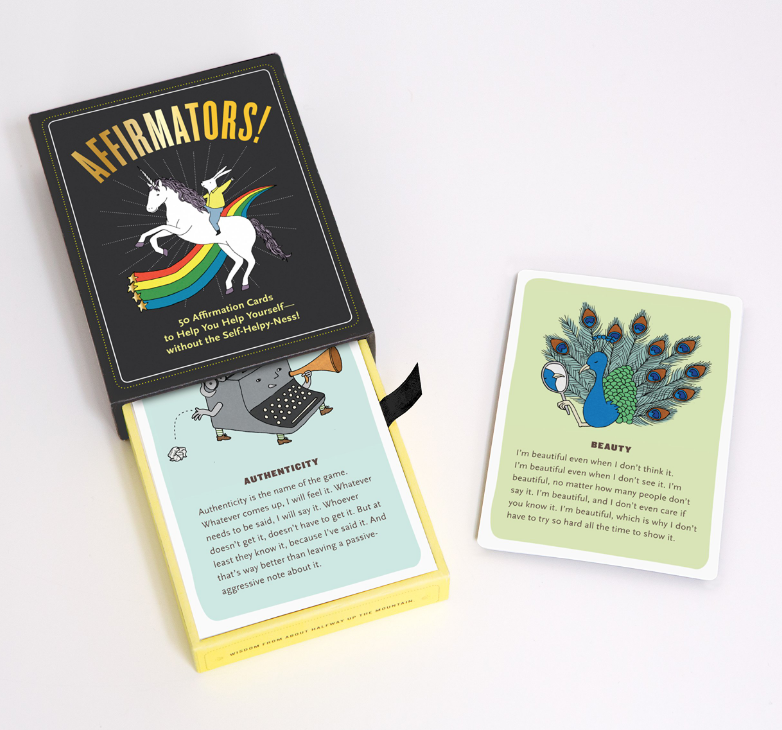 Happy shopping, everybody! Let me know if you have any questions, comments, or witchy gift favorites and recommendations of your own in the comments below.

Like this post? Share it!