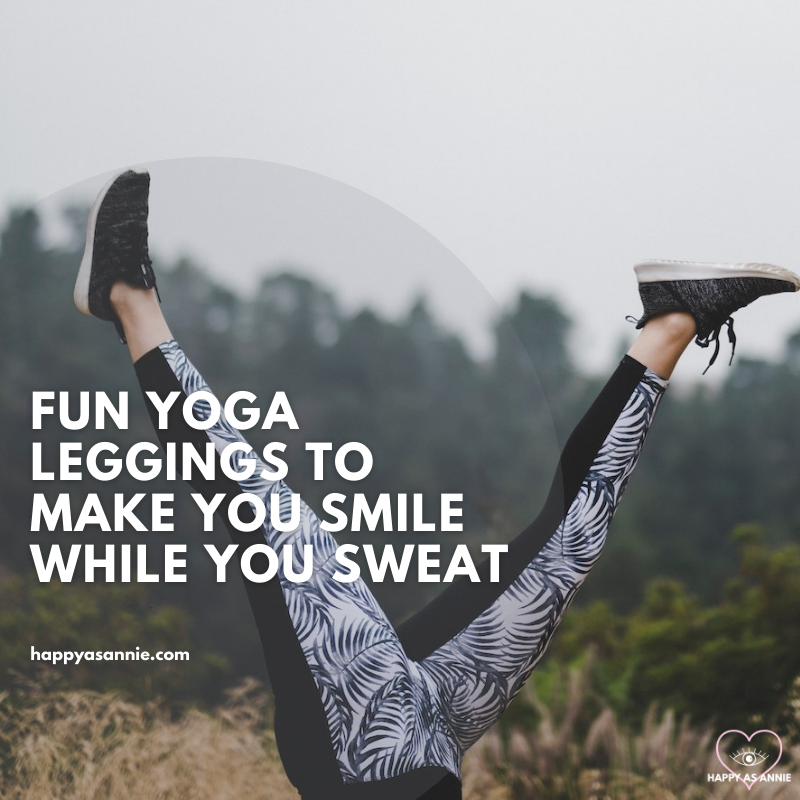 [This post may contain affiliate links. This means that I may earn a small commission at no extra cost to you if you follow one of my links and end up making a purchase.]
Let's get right to it: Fun yoga leggings can make yoga more fun! They might also be just the incentive you need to stick to a regular yoga routine.
Here is a round-up of fun yoga leggings for every budget. Which of them do you need to add to your athleisure arsenal?
If you're like me, you have eight pairs of black yoga leggings. Some ankle-length, some capri, some with a snazzy teal waist band, some with what is called a "cell phone pocket" that maybe fits my thumb.
But adding some color and crazy patterns into your yoga attire is a great way to motivate you to get on your mat. So, here are nine fun yoga leggings to check out, arranged from least to most expensive to cover whatever budget you are working with.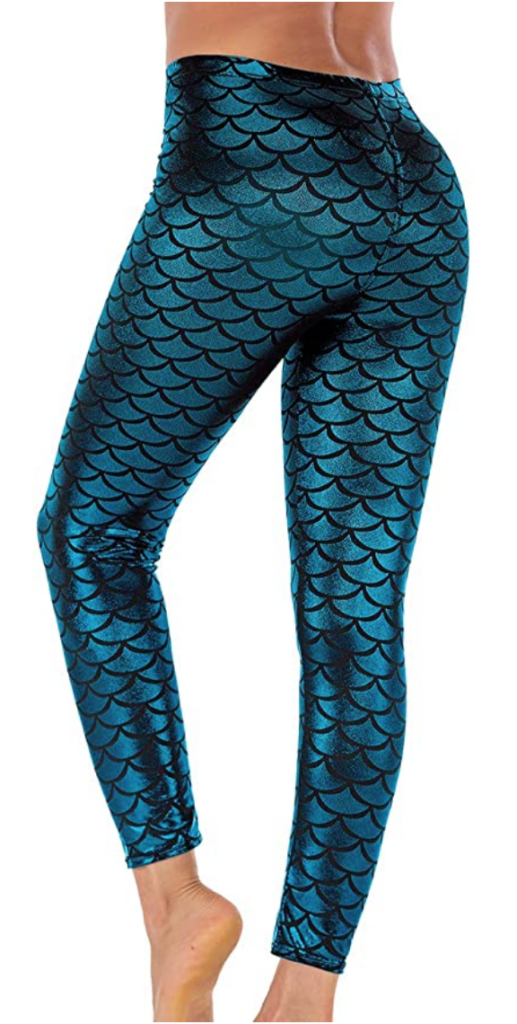 These mermaid scale leggings are a shiny lame (pronounced la-may) material, so they are probably not great for everyday wear. If you're teaching a yoga class or doing yoga on Halloween or your birthday or something celebratory and wacky, these would be a fun way to mix things up.
They come in all sorts of colors on Amazon, so if you're not into this classic teal shade, there are others.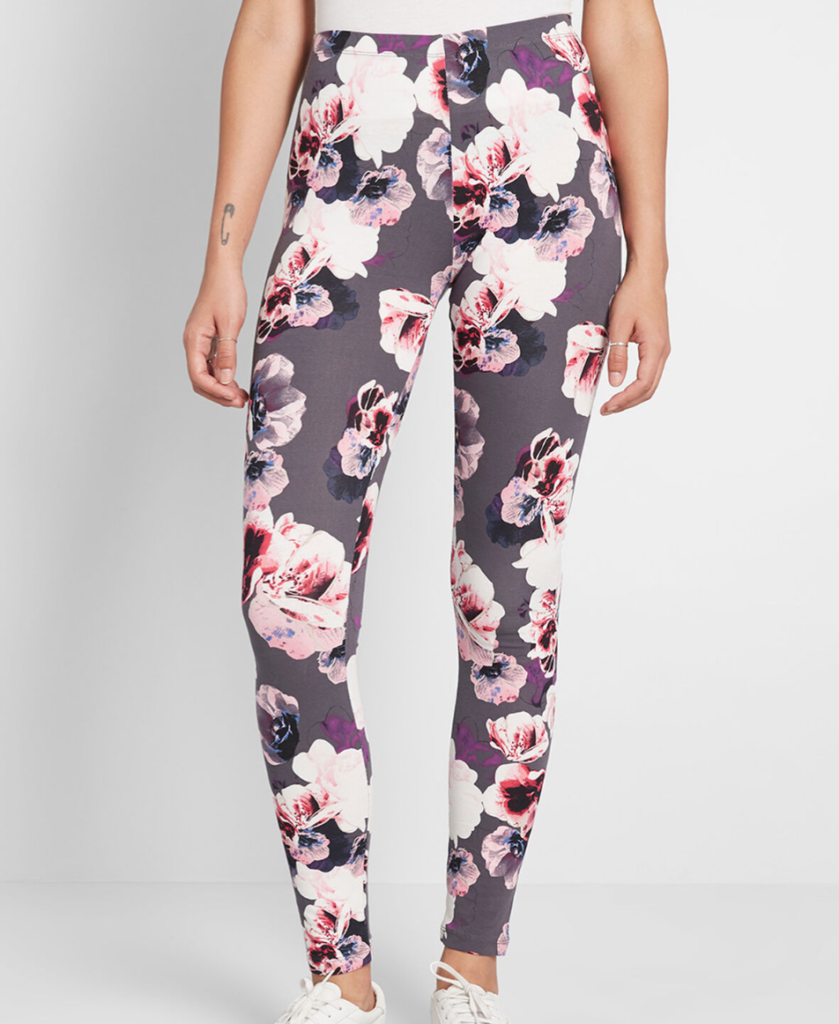 These Modcloth leggings had me at "comfy." Modcloth periodically offers fun novelty leggings or seasonal patterned leggings. So even if this pretty floral isn't your jam, keep an eye out year-round for funky leggings that pop up on their website.
My yoga studio does themed yoga flows. British invasion, classic rock, Justin Bieber, you name it. These paint splatter leggings from Amazon would be great for an 80s or 90s themed flow. Or, you know, for every day.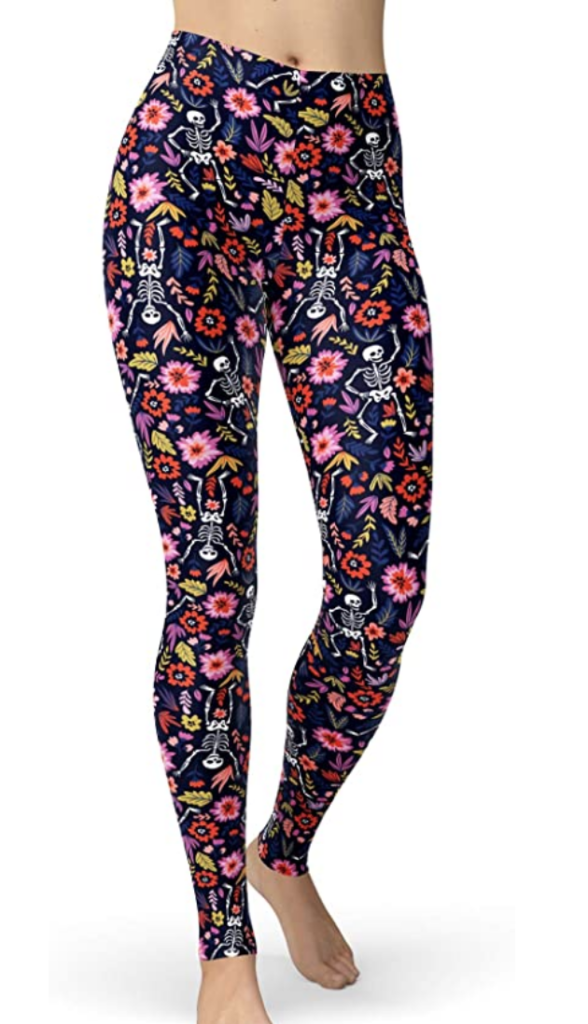 Okay, these leggings and I experienced love at first sight. These are the ones I ordered from Amazon and I can't stop looking at them! I'll let you know when they arrive and maybe I'll model them for you on Instagram if they look as good as they do in my dreams.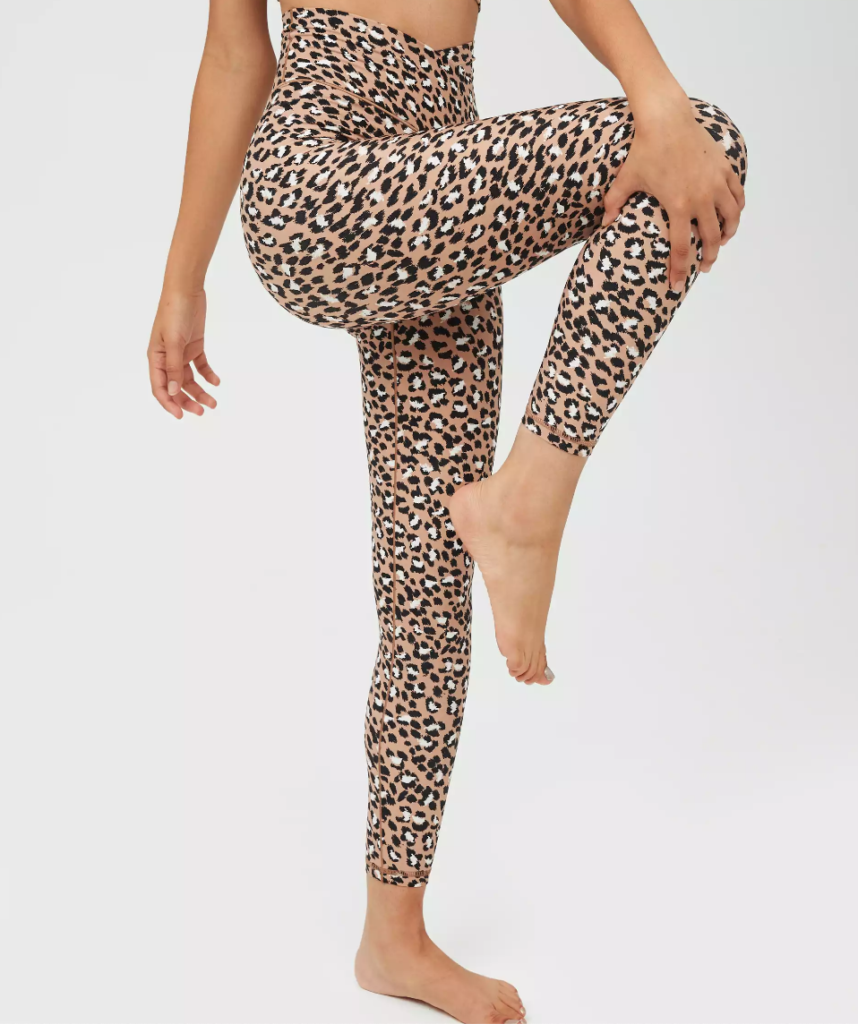 Can we talk about the crossed high waistband on these leggings? I am all about keeping that tummy tucked in while I'm bending and snapping. These leggings by Aerie (American Eagle) offer that comfort.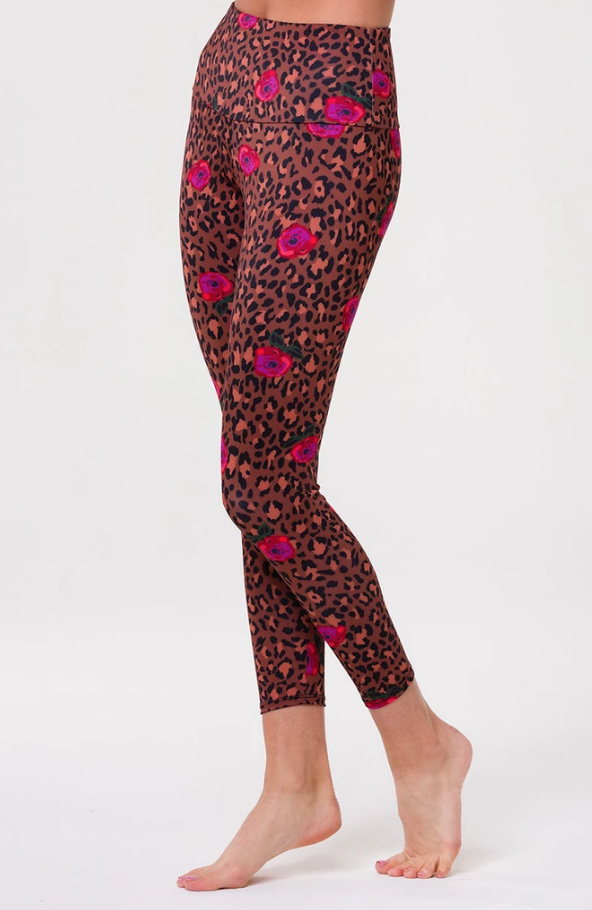 Another gorgeous high-waisted pair. And yes, another animal print. But, this pair includes a gorgeous floral motif! And, these leggings by Onzie officially get us into our higher price range.
Take a look at this intricate mosaic pattern! I liked the lizard along the side of the leg, but Eagle Rock Werkshop actually has quite a few different designs. So check them out if you're into this "beaded" look.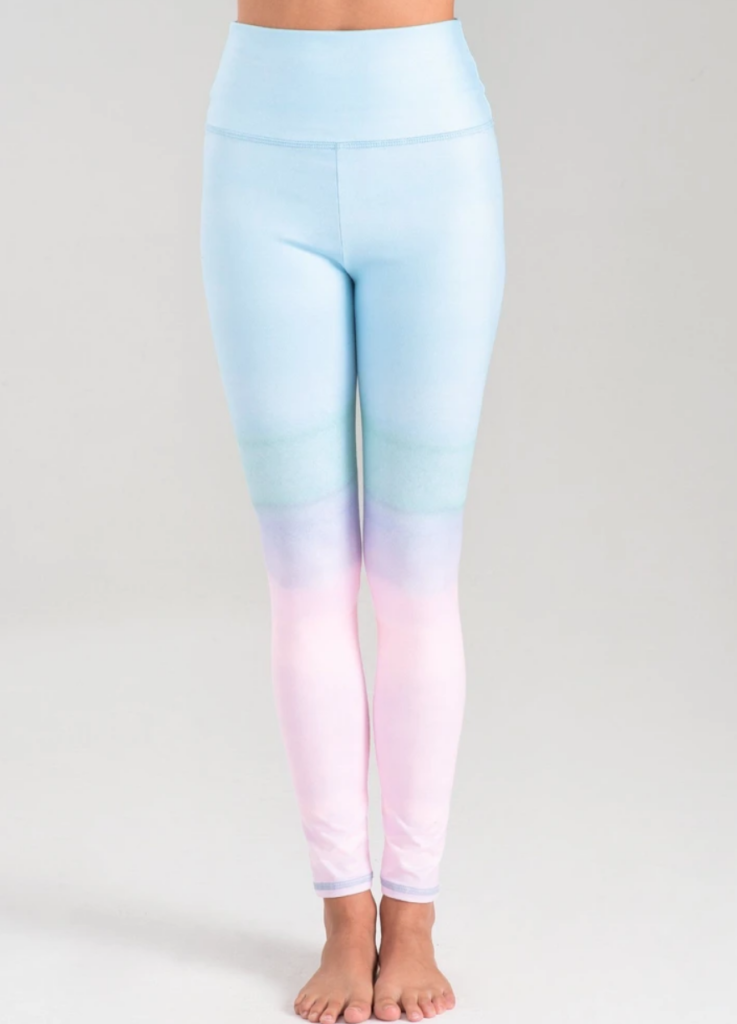 These pastel leggings by Jala are so calming. Perfect for a restorative or chill yoga class. And check out that high waist.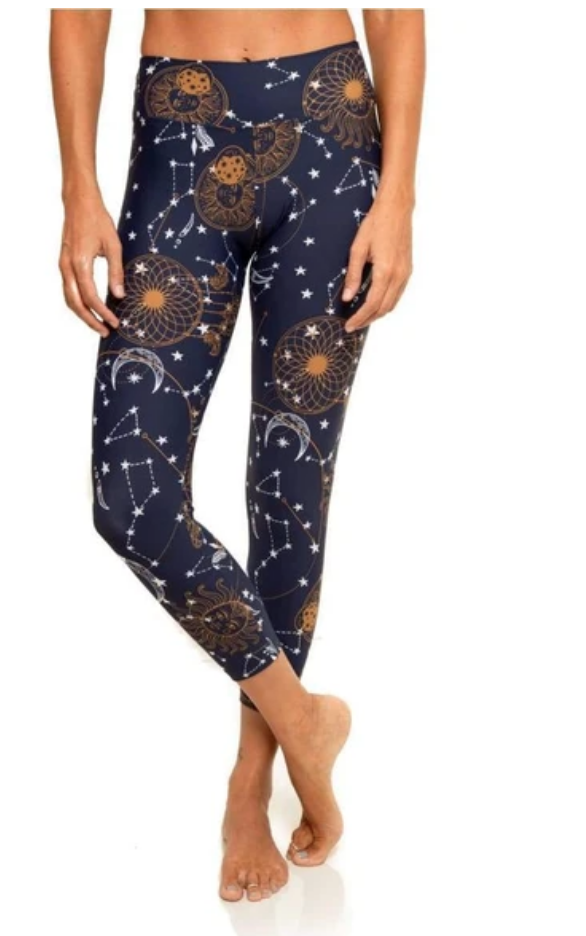 These celestial print leggings by Liquido are so beautiful! They are made of eco-friendly material designed to decompose in landfills rather than add to our planet's pollution, which probably factors into the hefty price tag. Their numerous designs are breathtaking though, so have fun browsing their site!
Which of these nine pairs of fun yoga leggings is your fave? Let me know in the comments below!

Like this post? Share it?