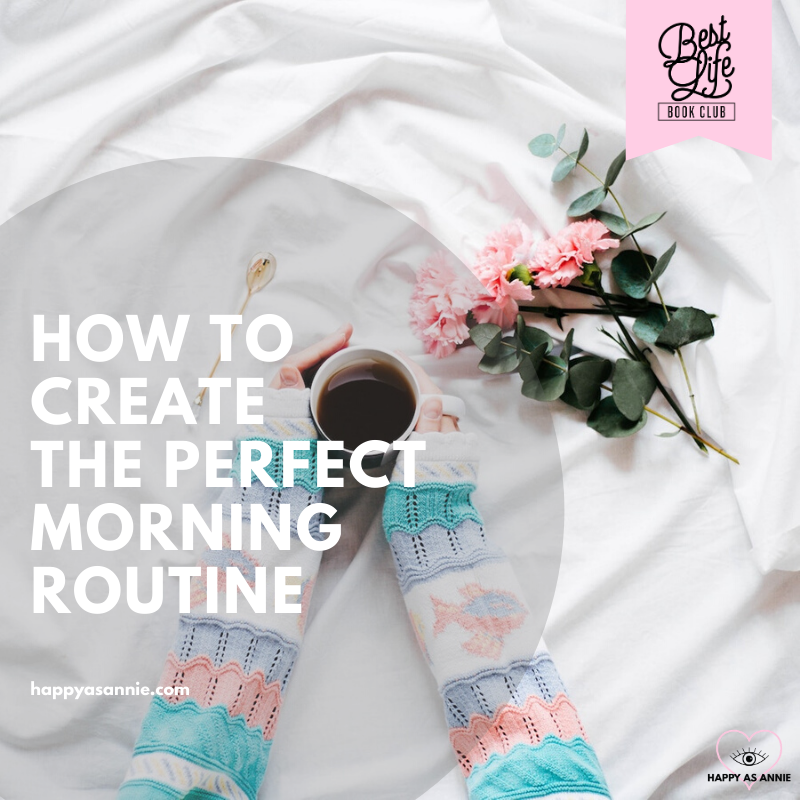 Imagine: If we could just manage to create the perfect morning routine, we'd never get up on the wrong side of the bed ever again!
Well, I wouldn't go that far! But, how can we at least get closer to the perfect morning routine for us? After all, it's one of the foundations for success Rachel Hollis suggests in Behavior #5 in Girl, Stop Apologizing.
Why do mornings matter so much?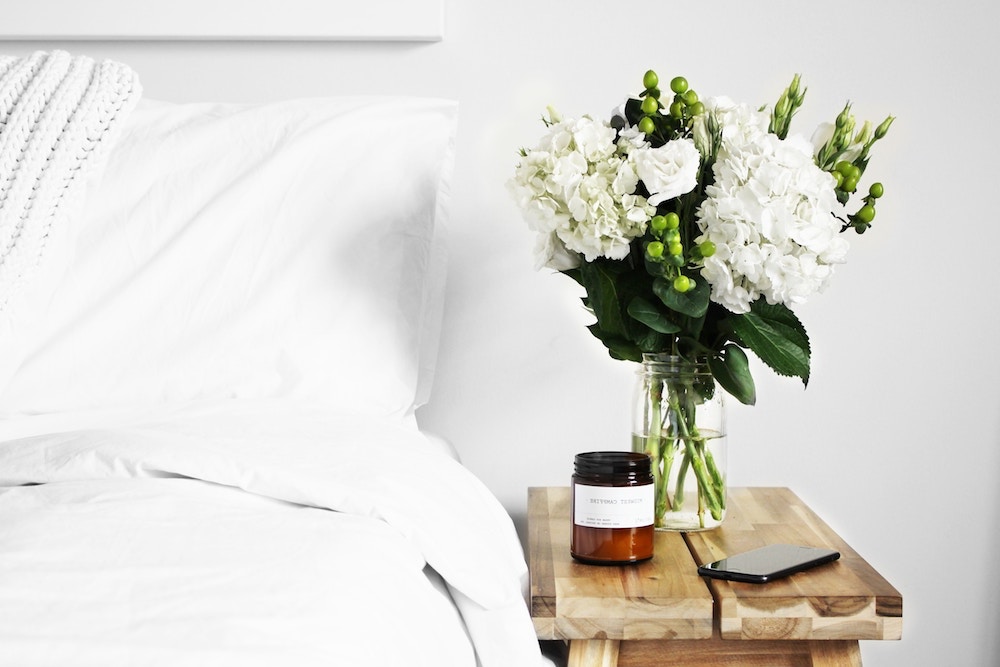 Mornings are important because they set the tone for the rest of the day. A bad morning certainly doesn't guarantee that the rest of your day will be total crap. But, it's often difficult to recover from a frantic, stressful, or annoying morning.
To set ourselves up for success then, it makes sense to focus on creating a morning routine that increases the chances of having a wonderful day.
In fact, I am pretty obsessed with morning routines. For much of December each year, I write, rewrite, toss out, start over, tweak, then try my hardest not to completely disregard a painstakingly crafted morning routine for the coming year.
That's how much I buy into the importance of mornings!
As a planner and failer of many a morning routine, here are some questions to consider to help create the perfect morning routine for you.
Question 1: What time should you wake up?
Like Rachel, I need to be the first to wake up or everyone will regret it. Fast. My husband happens to be a night owl, which means he usually goes to bed later than I do. This also means he wakes up a little later than I do. So, for the first couple weeks of this year, when my morning routine consisted of me waking up before everybody else and going on a brisk walk by myself, everything worked out wonderfully.
But then my dog Jagger caught on and started waking up a minute (yes, precisely one minute) before my alarm went off! And it ruined everything. The whole point, as Rachel says, is to have mornings to yourself! I don't want to get up and have to walk and feed the dog. He had been on the same schedule as my husband, and it was GLORIOUS! But dogs create habits like it's nobody's business and he, for lack of a better way to put it, hijacked and ruined my morning routine.
And like I said before, if I am not the first person up, my entire household regrets it.
So, we had to adapt.
Enter: my husband and coffee.
Question 2: To caffeinate or not to caffeinate?
I drink coffee like a Gilmore. In fact, I can't remember life before we had a coffee maker. How and why did I even wake up in the mornings? I don't care if it sounds a little shallow or just plain sad, but the best part of waking up really is Folgers in your cup! (Blegh, not actually Folgers, but you get the idea.)
Since my darling Jagger ruined my hope of being the first to wake up in the morning, I decided that coffee would be my saving grace. So now we all wake up at the same time, my husband deals with the dog (aka takes him and leaves the house) while I make coffee. By myself. With nobody in the house. I make the bed, which is my absolutely favorite thing to do because the bedroom magically looks a thousand times tidier than it did just five seconds ago, open the blinds, get washed up and dressed all by my lonesome with nobody talking to me or making unsolicited noise before I've had my coffee.
Question 3: To journal? Meditate? Or both?
I am bad at meditating, so I read and journal. I don't know if the latter are adequate substitutes for the former, but that's what we're going with. If you're interested, you can read about my fifteen-minute spiritual practice on my blog, Happy As Annie.
Question 4: To move or not to move?
I mentioned my goal to take a morning walk every morning when we were talking about the January chapter in The Happiness Project. But I'm ashamed to report that temperatures in LA dropped below 55 degrees in the morning so my walks came to a crashing halt.
Also, because I rationalize like a queen, I realized that movement isn't that important to me in terms of clearing my head or getting pumped for the day. It's just not who I am. Reflection, setting intentions, and easing into my day rather than diving head first into the shit storm of student emails and coronavirus headlines is way more essential to my mental health.

Question 5: To work or not to work?
Rachel Hollis works on her current project before her meditation, journaling, even her green juice. I love the idea of working on a priority or passion project before everything else tugs at your attention and distracts you indefinitely.
I, however, need everything else in order before I can sit down with my giant mug of coffee to work.
How can you improve your mornings?
So, what insights have you gained about your ideal morning after reading Behavior #5 in Girl, Stop Apologizing and this post? What do your mornings look like now, and how is that working out for you?
Are there any simple (or not so simple) changes you can implement to better set yourself up for success each day? Let us know in the comments below!
Want to keep reading?
If you missed them, check out our previous discussions on Excuses 7-9 and Behaviors 1-3 from Girl, Stop Apologizing.