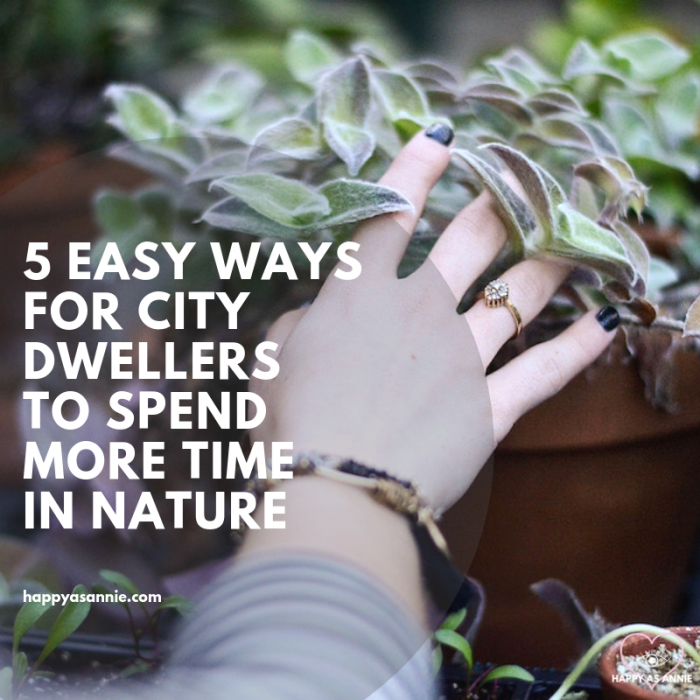 How often do you spend time in nature?
As a die-hard city dweller, every now and then I feel a great need to escape all the people, noise, and traffic and go somewhere super naturey. I'm blessed to live in Los Angeles, where some of the most beautiful nature spots, like Big Sur and Joshua Tree, are short road trips away. But even quick weekend trips are not always doable when you work full time, have a family, are on a budget, or all of the above!
So, how can we busy urbanites make communing with nature part of our daily lives for the sake of our mental wellbeing and overall quality of life?
Here are five easy-peasy yet effective ways city dwellers can spend time in nature on a daily basis. No forest-bathing, road trips, or nature hikes required.
Why should we care about communing with nature in the first place?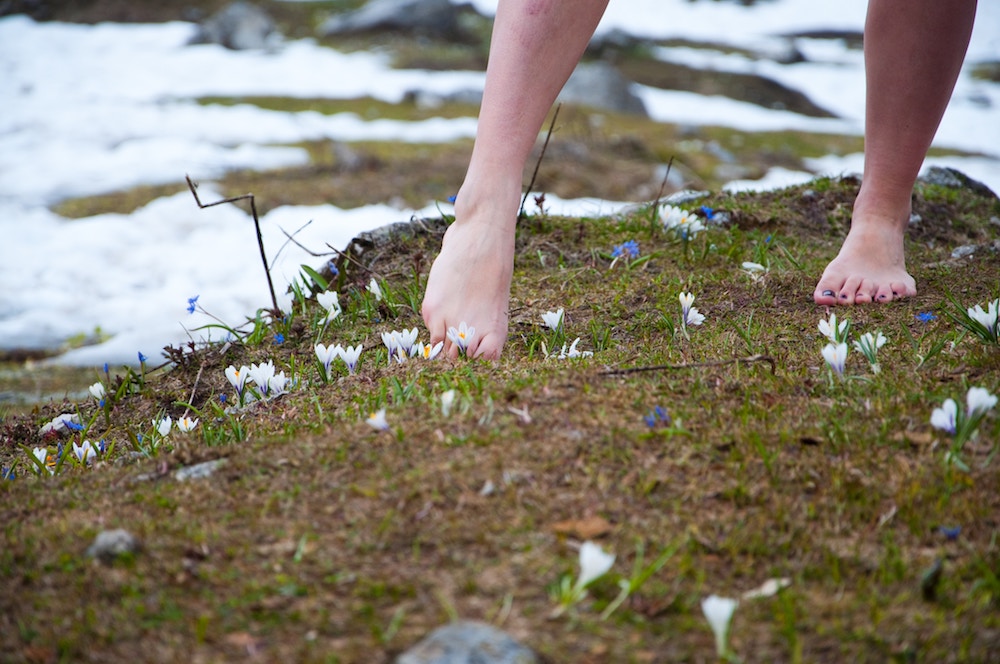 Countless scientific studies have enumerated the amazing benefits of spending time in nature. Here are just a few highlights:
Those who live in "green" areas experience less anxiety and depression than those who live farther away from verdant environments.
The more time we spend in nature, the more enthusiasm and emotional durability we develop.
Being around nature–specifically trees and other lush vegetation–can increase immune function.
Absorbing vitamin D from the sun can help prevent diseases like osteoporosis and cancer (wear sunscreen though, obvi!).
Beyond such health benefits, spending time outdoors encourages us–or forces us, depending on where you go–to unplug and put away screens. To unplug in this way stimulates mindfulness–or being present in the moment–as well as inspiration, creativity, and relaxation.
In addition, and I'm about to get a bit woo-woo on you, the energy that our planet gives off has the power to restore us and make us feel connected to ourselves as well as the larger, cosmic consciousness and life force that exists all around us.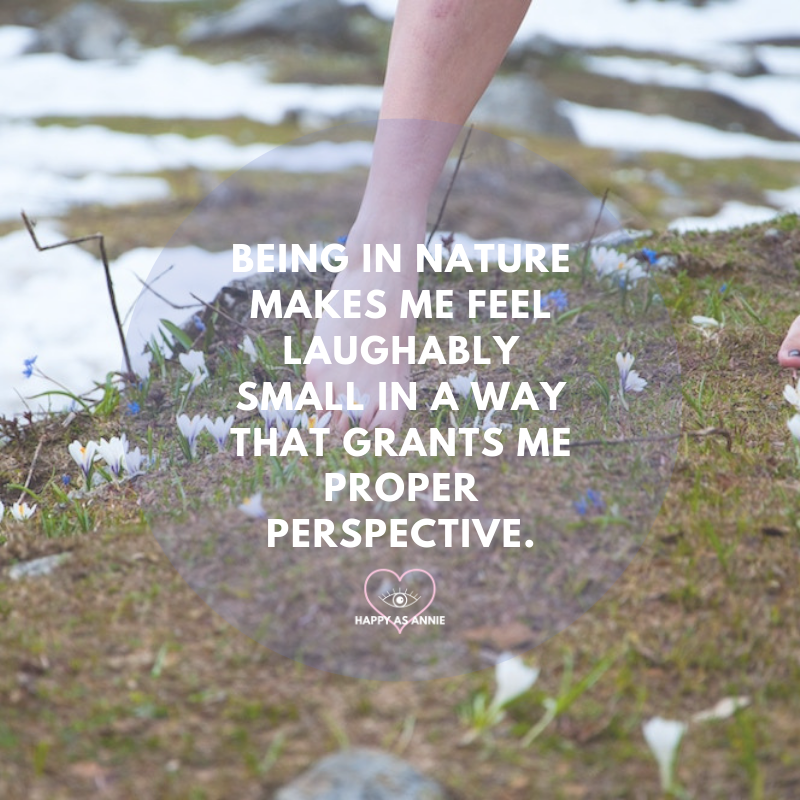 What the hell am I talking about? Think about the last time you stared up at the stars on a camping trip, or watched the waves crashing against the shore at the beach. At least for me, being in nature makes me feel laughably small in a way that grants me proper perspective. At the same time, it simplifies life in a way that makes me feel clear, centered, and worthy of life and joy.
It's magic!
Why should city dwellers be particularly concerned?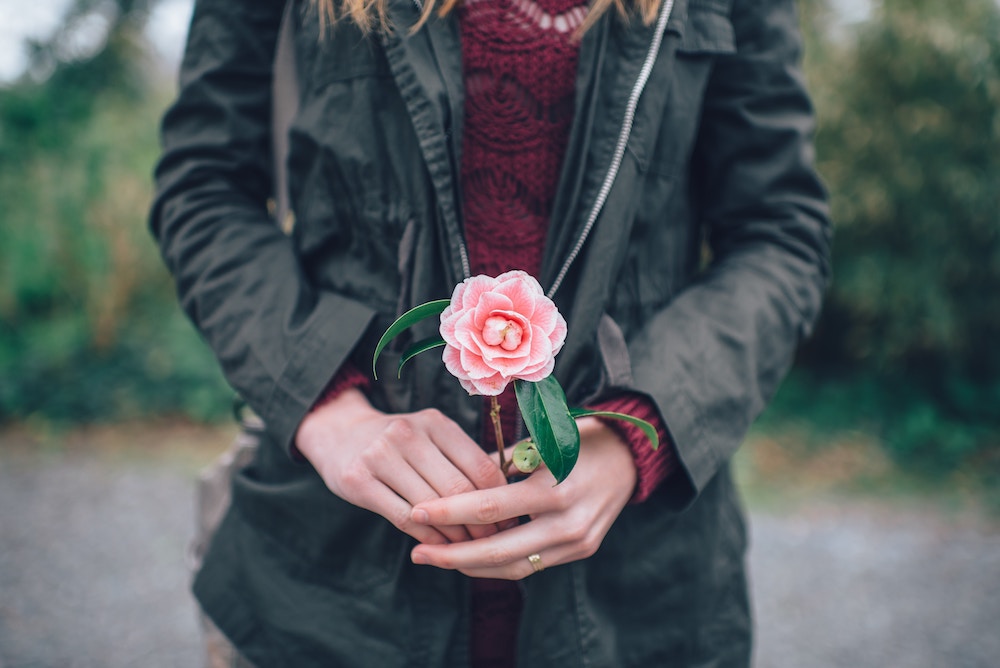 City dwellers are particularly at risk for feeling shitty, apparently! According to the Chopra Center, more than half of the world population lives in urban areas already, and by 2050, that number will reach 70%. Although it's not clear why, urbanization seems to be associated with increased levels of mental illness. Specifically, city dwellers are more likely to report rumination, or repetitive focus, on "negative aspects of self."
The goods news is that symptoms of mental unease tend to decrease after we spend time in nature. Some call this ecotherapy. And I don't know about you, but as someone who has battled negative self-talk, anxiety, and bouts of depression for most of my life, I'm here for it!
So what about you? Are you an urbanite who is too busy to take a time out in nature, despite the insurmountable pile of research telling us that spending time in nature is beneficial–nay, essential–to our wellbeing?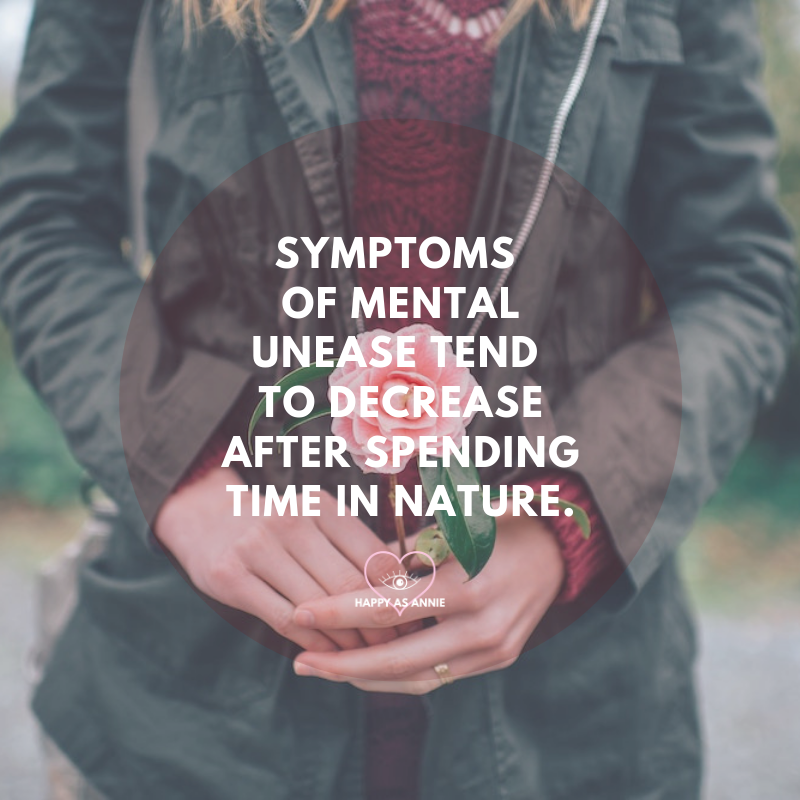 Here are five ideas to help you spend time in nature. They take MINIMAL effort and will hardly affect your regular routine.
1. Drive with the windows down.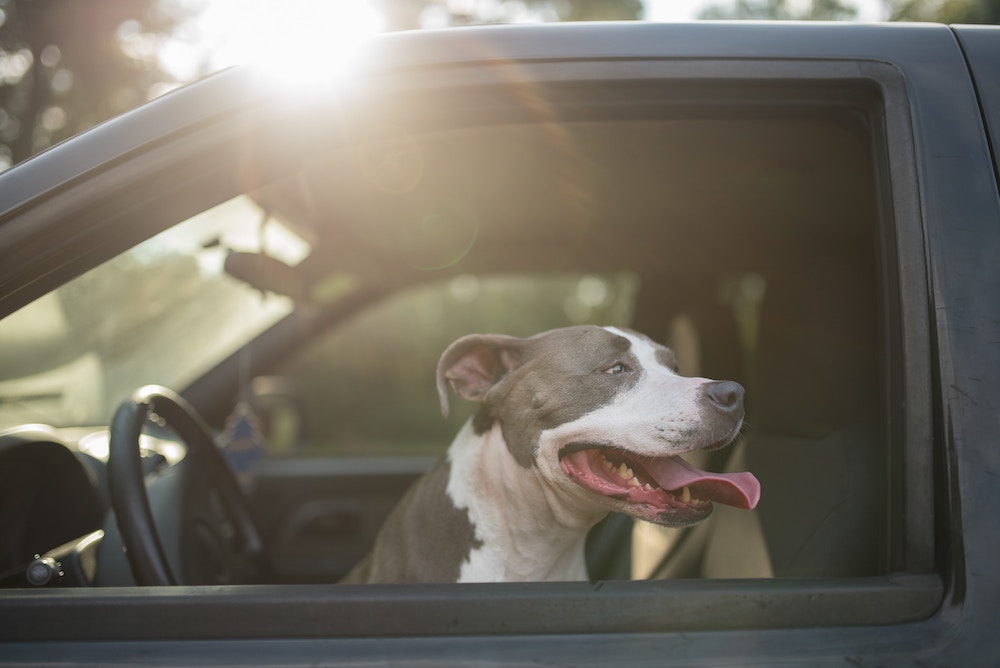 Any time I drive on surface streets, I opt to roll down my car windows instead of reach for the AC. If freeway traffic is slow enough, I do it there too.
Fresh air helps me chill out in times of stress. In fact, when I am having a rage spiral (thanks PMS!) or feel an inexplicable wave of anxiety (thanks genetics!), I often find an excuse to leave the house to go on a short drive. On these drives, I roll down the windows and just breathe in the outside air and listen to the sounds of life around me.
Repeating (or, let's be honest, mumbling madly to myself) a mantra or affirmation as I drive works wonders when I am feeling particularly down. But that's another conversation for another day!
2. Park farther away than you have to.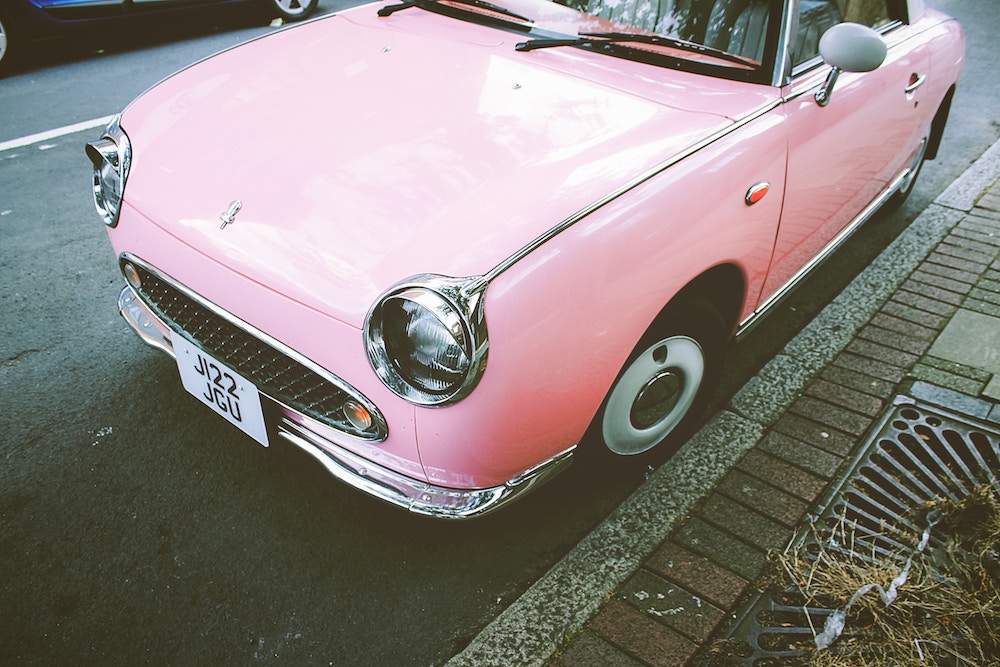 Why? So you can be outside and walk.
Now, this is not just to get your steps in, although that's not bad either. The point is to be outdoors, soaking in that vitamin D and stopping to smell a flower or two (or pet a good doggie or two) on the way to that appointment, restaurant, shopping mall, whatever.
When I was a lawyer, it was remarkably easy to never stand in sunlight ALL. DAY. Invariably late every morning, I'd run out to my car before the sun was really up. I'd drive to work, where I'd pull into a covered parking lot and take an elevator up to my office. Invariably too busy to take a lunch break, I would ask a coworker or intern to grab me something from wherever they were going. By the time I left the office, the sun was gone. Not that it mattered much anyway, because I would just get in my car, go home, have dinner, and knock out. Just to do it all over again the next day.
If nothing else, if I had parked farther way, at least I'd start my work day with some fresh air before holing up in my office. If you get home at a decent hour and live in a safe neighborhood, you could park on the street instead of your garage and get some fresh air before you head inside that way too.
Now, I work on a campus where I can choose to park in various lots. The one I usually opt for is two grassy lawns, crisp canyon air, and a patch of golden poppies away from my office.
3. Dine al fresco.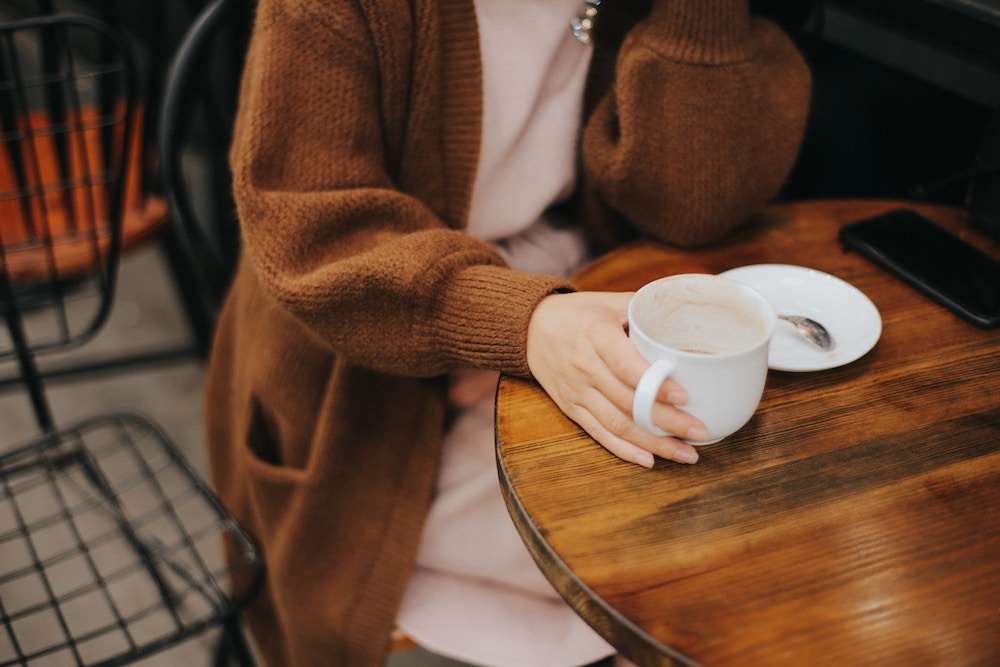 Especially when dining out, I opt for a table outside whenever I can. Weather permitting, of course! You don't want to get frostbite or heatstroke in the name of embracing nature.
To me, there's just something really grounding to be "in the elements," even the urban elements. To feel the blanketing warmth of the sun or the tickle of a gentle breeze on your skin is like a really good hug right when you need it! Or, instead of looking up into a ceiling fan or something, wouldn't you rather catch a glimpse of a crescent moon in the sky behind your waiter's head as you look up to ask for more parmesan cheese?
Appreciating these fleeting moments is a great way to practice mindfulness too. And I, for one, need all the practice I can get. If you asked me to "sit a spell" outside five years ago, I would have rolled my eyes and pressed "close door" in the office elevator faster than you could finish your lame sentence and catch up.
Fast forward to last month though, and I was so overcome at the peace of a particular spring afternoon that I put off grading the last of some student papers because I did not dare go inside when sipping an iced latte on the steps of my campus's outdoor amphitheater was an option.
And those of you freaking out about productivity, those papers got graded eventually. Nobody died.
4. Bring the outside in.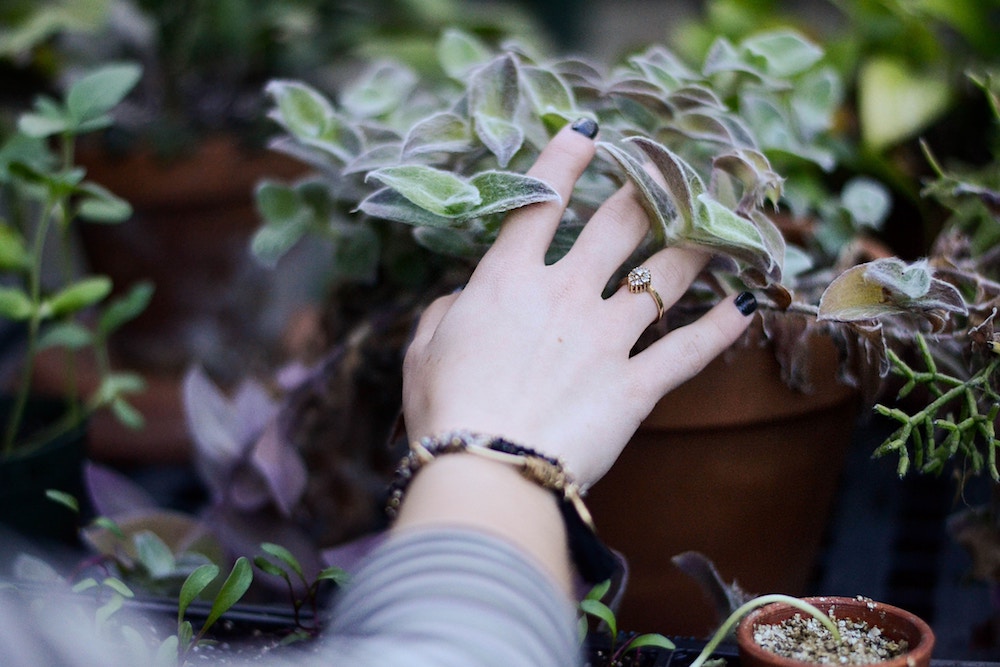 House plants don't just make our homes look great with their organic, bohemian vibe. They also:
give us an instinctive sense of calm
purify our homes by absorbing carbon dioxide and other toxins in the air
enhance mood by adding brightness and beauty
reduce stress levels and thus increase productivity
My personal favorites are low-maintenance succulents and cacti as well as viney ones on a bookshelf so the leaves can droop over and out of the pot and gently drape onto the books around it. Bamboo is also a fun and easy one to have around. Just make sure you arrange them in odd numbers for good luck!
5. Take off your shoes.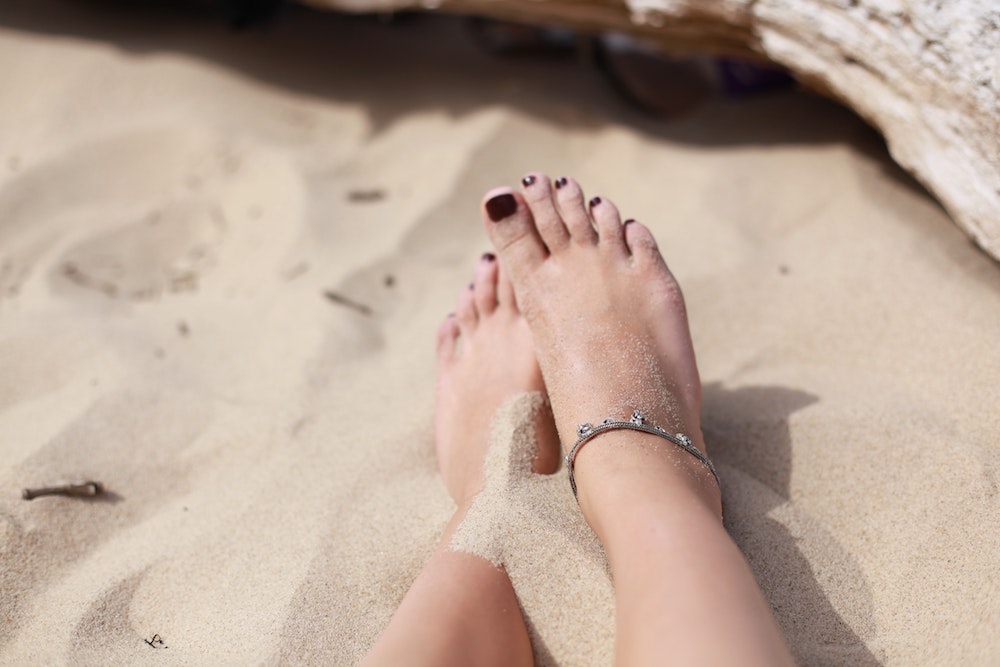 Have you heard of earthing? Also called grounding, it's the simple act of placing your feet (or hands) directly on the earth to absorb its natural healing energy.
The idea is that when we make direct contact with the earth's surface by being barefoot in the park or at the beach, we receive a charge of earth energy that can ground us and restore a feeling of balance. In addition to feeling calmer, some people report better sleep and less inflammation thanks to regular earthing sessions.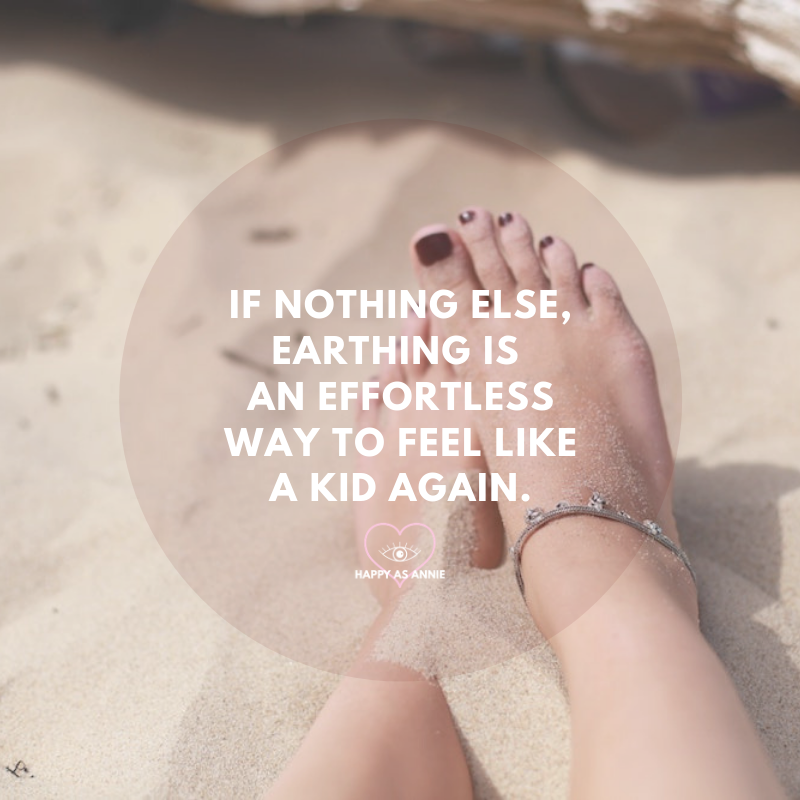 Cool grass under your feet also just feels fun! If nothing else, earthing is an effortless way to feel like a kid again. It makes me feel just laid back and playful enough to not feel like a complete, high-strung mess of an adult!
What do you think? How easily can you incorporate one or two of these into your regular routine?