[This post may contain affiliate links. This means that I may earn a small commission at no extra cost to you if you follow one of my links and end up making a purchase.]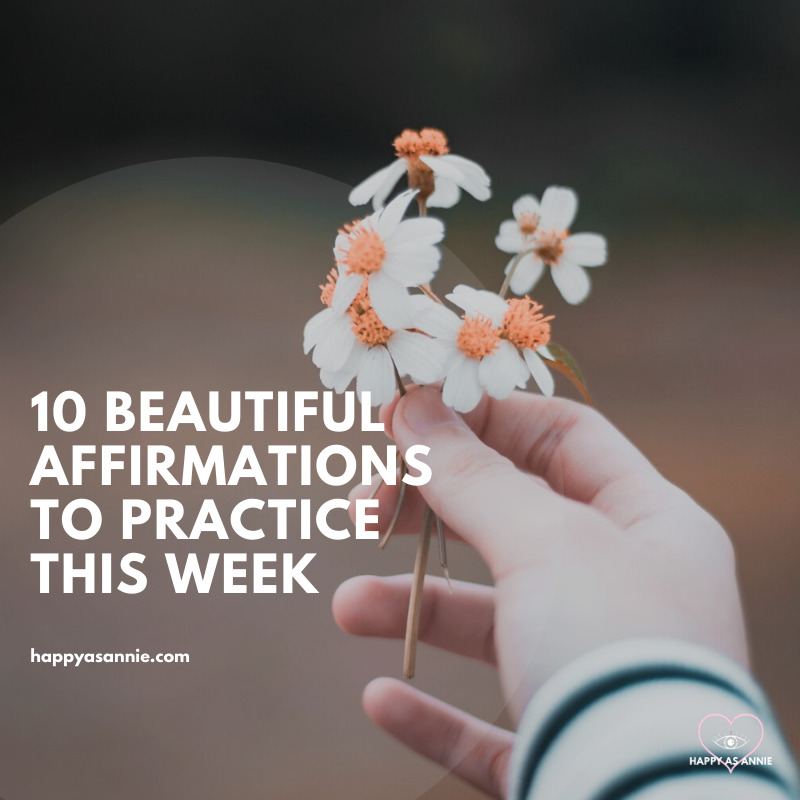 While it is unnatural–and unhealthy–to be positive all the time, the more positive we can be, the better. Why? Because the quality and content of our thoughts shape our reality.
Here are ten positive affirmations I designed especially for women who want to combat negative thoughts patterns and increase the positivity and joy in their lives.
What are affirmations?
We are what we think. So, if positive thoughts don't come easily to us, we need to practice them if we want a better experience of the world around us.
One way to counteract pessimism and negative self-talk is by repeating affirmations. For women especially, whom society conditions to be self-deprecating and humble to a fault, affirmations can be a game-changer. Affirmations are positive statements that usually start with "I am" and end with a virtuous or admirable quality or characteristic that we want to embody.
[To read more about why affirmations are important, click here.]

How do affirmations work?
The idea is that if you immerse your brain in positive self-talk for a change, your perspective and in turn your actual experience of life will improve. Repeating the affirmations counteracts the negative thought patterns that we can so easily fall into.
Now, if you're like me, you may feel silly saying these affirmations at first. They might sound cheesy and lame, and I was afraid that I'd feel like an even bigger loser after saying them than I did before. But that feeling is fleeting.
You don't even have to believe the affirmations at first. You just need to recite them.  The more you say them, the more comfortable you will get with them and the more possible and real they will seem to you.

10 beautiful affirmations for you to try this week
If you have a printer, you could print them out and tape them to your mirror or closet door, or even frame them for your desk at work or your nightstand.
Use them in whatever way works for you! I hope they brighten your day and encourage you to step into your power and live the joyful life we are all meant to be living.