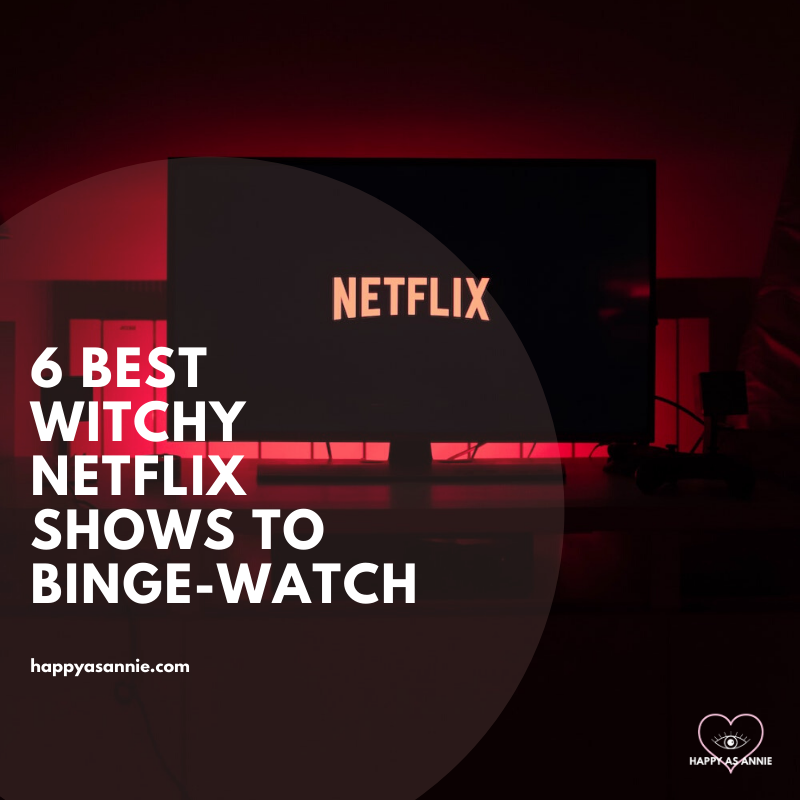 [This post may contain affiliate links. This means that I may earn a small commission at no extra cost to you if you follow one of my links and end up making a purchase.]
Summer is one of the best times to Netflix and chill. And if you're like me, you want something especially witchy and delicious to get into when you're binge-watching.
Here is a countdown of the six best witchy Netflix shows to binge-watch this summer.
6. Charmed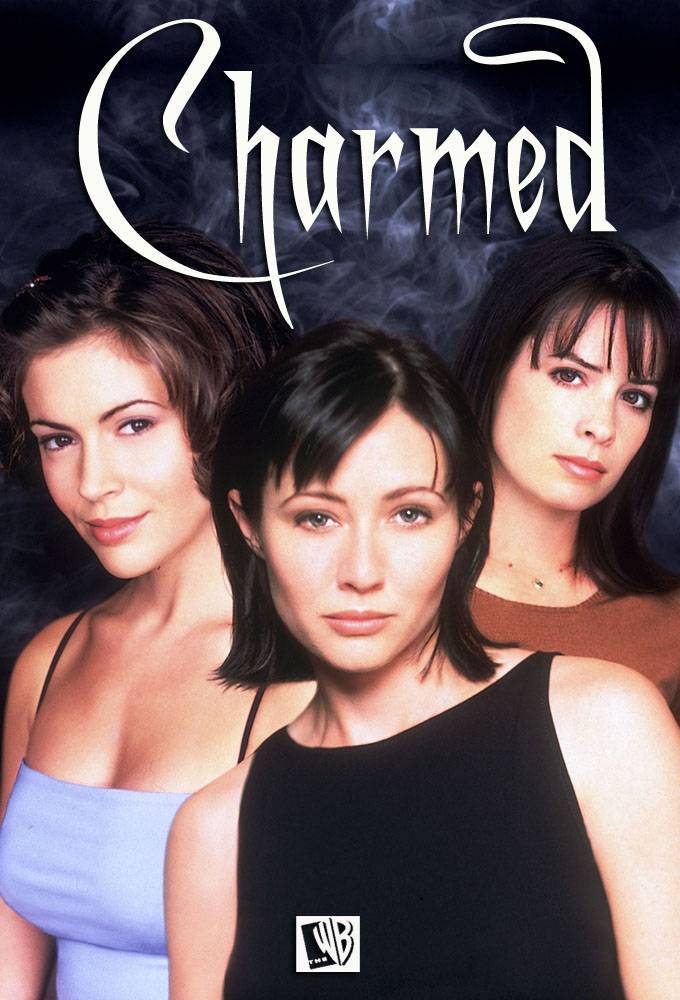 I have to be totally honest and say that I wanted to like this show more than I actually liked it when it first came out. I'm glad it's on Netflix now so everyone can give it another shot!
If you were a 90s kid like me, you know that this show was released at the heels of the immensely popular Buffy the Vampire Slayer (which I debated putting on this list too but vampire shows deserve their own list). And regardless of my personal taste, this list of witchy Netflix shows would be ridiculously incomplete without Charmed.
If you didn't grow up in the 90s and are more familiar with more recent television shows, like Pretty Little Liars, check out Aria's mom as one of the sisters! For me, that's right up there with Luke Perry and Skeet Ulrich playing dads on Riverdale.
Finally, on somewhat of an aside, the Smiths song in the opening credits for this show scores it some major points.
5. Supernatural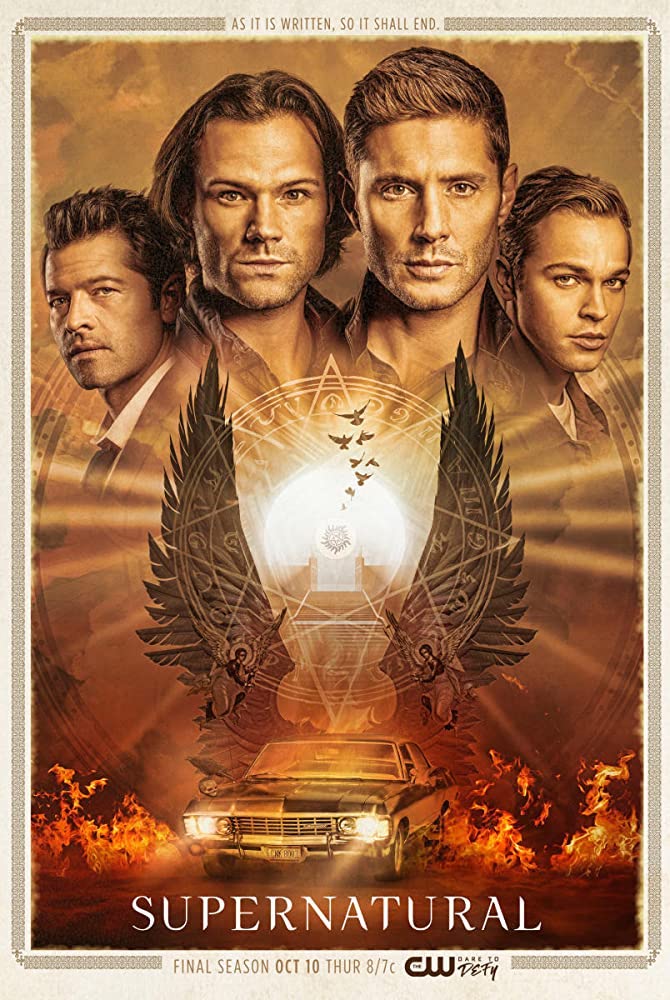 Supernatural is not "witchy" per se (they aren't witches), which is why it's no higher than 5 on our short list. But it has many winning qualities that would make this list incomplete were it excluded.
One basic reason to count this as one of the best witchy Netflix shows is because of all the supernatural lore that goes into every episode. In fact, I know a medievalist from grad school who says the mythology and lore is actually impressively spot on in Supernatural. So major props for that!
Second, Sam and Dean's father, who was a supernatural hunter like them, leaves the two brothers a super awesome Book of Shadows looking Filofax of a notebook, which I obsessed over immediately upon seeing it in one of the episodes.
Third, if you're a Gilmore Girls fan, which I most certainly am, you'll get a kick out of Dean playing a character whose brother is named, of all things, Dean.
Finally, this show has been on for, like, forty years! Which means A LOT of binging to be had. There's nothing worse than diving into a guilty pleasure only to find out it was cancelled after six episodes.
For extra points, you can turn watching this witchy Netflix show into a drinking game by taking a shot, swig, or sip every time either Sam or Dean says "lore."
4. The Magicians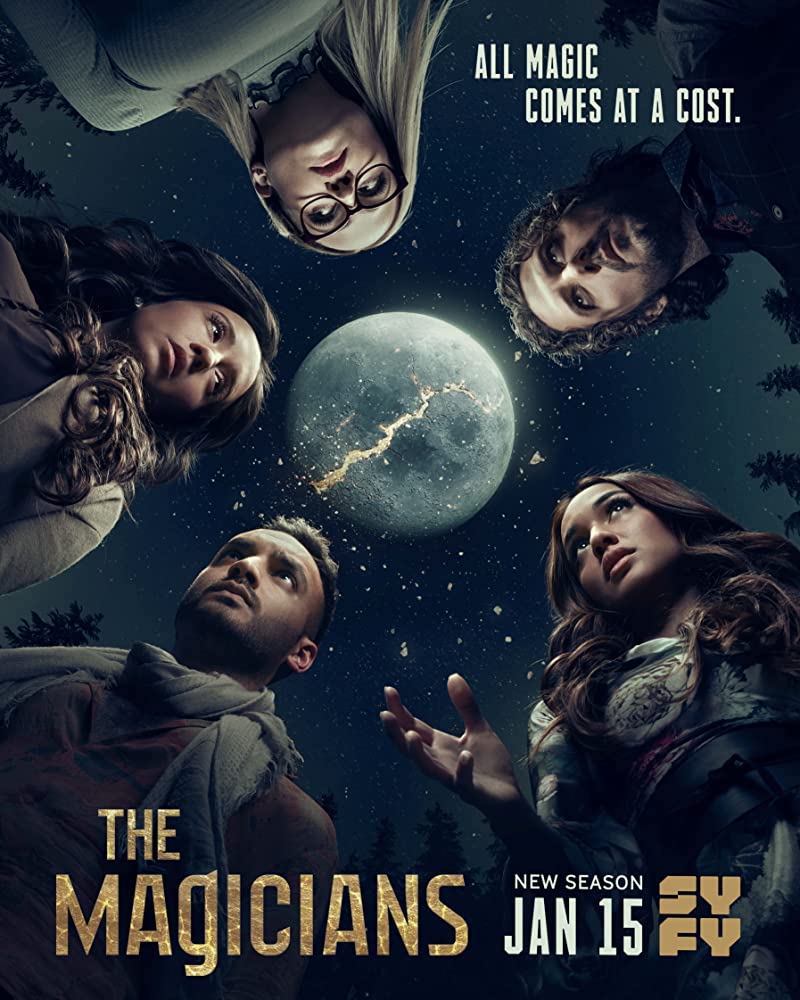 Originally airing on the SyFy channel, The Magicians is definitely more of an adult show. So if you want something a little more mature (aka more sex and nudity), this one's for you.
It starts with wanna-be witches applying to get into a super secret and exclusive witch academy, which won my heart immediately.
There's also an episode with a Taylor Swift number as well as an epic Les MIserables episode. Have you noticed that ever since Glee, every single television show has at least some musical elements in it now? These witchy Netflix shows are no exception apparently.
3. Legacies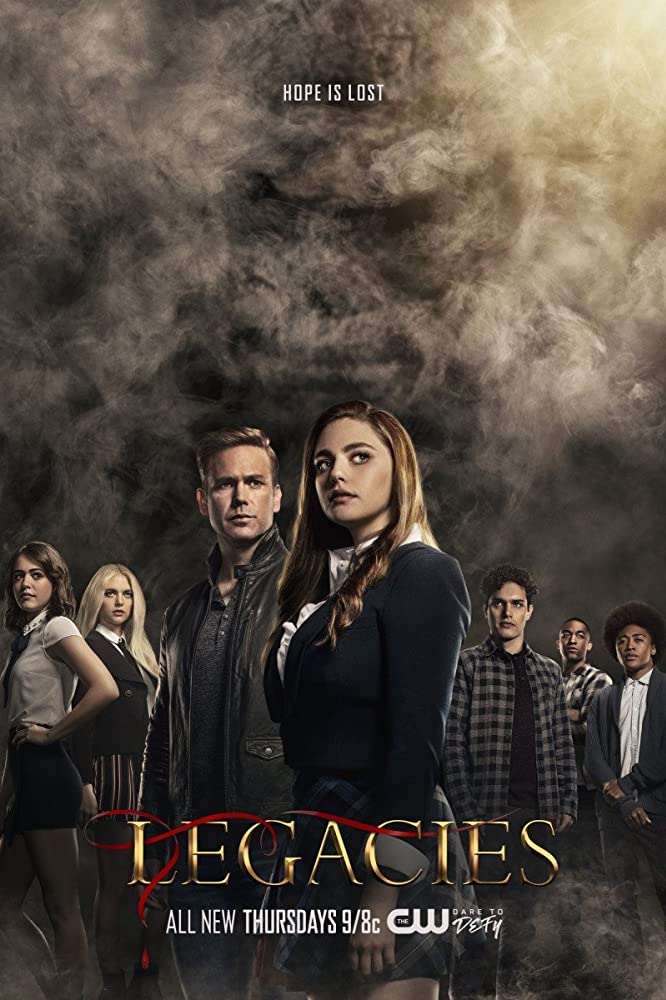 Legacies has a definite X-Men thing going on. It takes place at a school for "freak" types, including witches, werewolves, vampires, and more.
It definitely involves catty high school drama and puppy love romances, which I think are necessary for quality binge-watching. There's something about the CW that screams guilty pleasure. And if you're not binge-watching a guilty pleasure, are you even binge-watching?
That's why it finds itself at #3, even though I had a harder time getting into the newest season.
The most delightful surprise in this witchy Netflix show is none other than Warner from Legally Blonde playing the principal of the academy (and the dad of two of the main characters).
2. The Order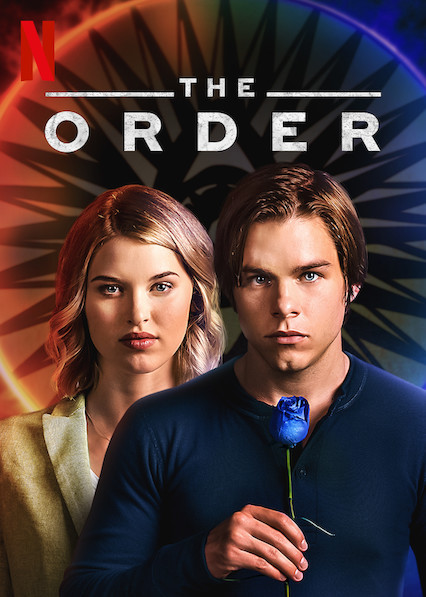 I wanted newer shows to be at the top of this list because I want to recognize just how many new witchy shows there are to choose from on Netflix. It's a great time for witchy binge-watchers!
I swapped the positions of The Order and Legacies for awhile before settling on The Order as our runner-up best witchy Netflix show to binge-watch this summer.
How did I break the tie?
The Order takes place in college, which I find slightly more interesting than high school. This show is also a Netflix original, which means there is a lot more swearing and gore and nudity for those of you who can't sit through watered down, cringe-worthy teen conversations in non-cable shows.
It also involves a secret society, which really can't be matched. I will pretty much watch anything that involves secret societies.
1. The Chilling Adventures of Sabrina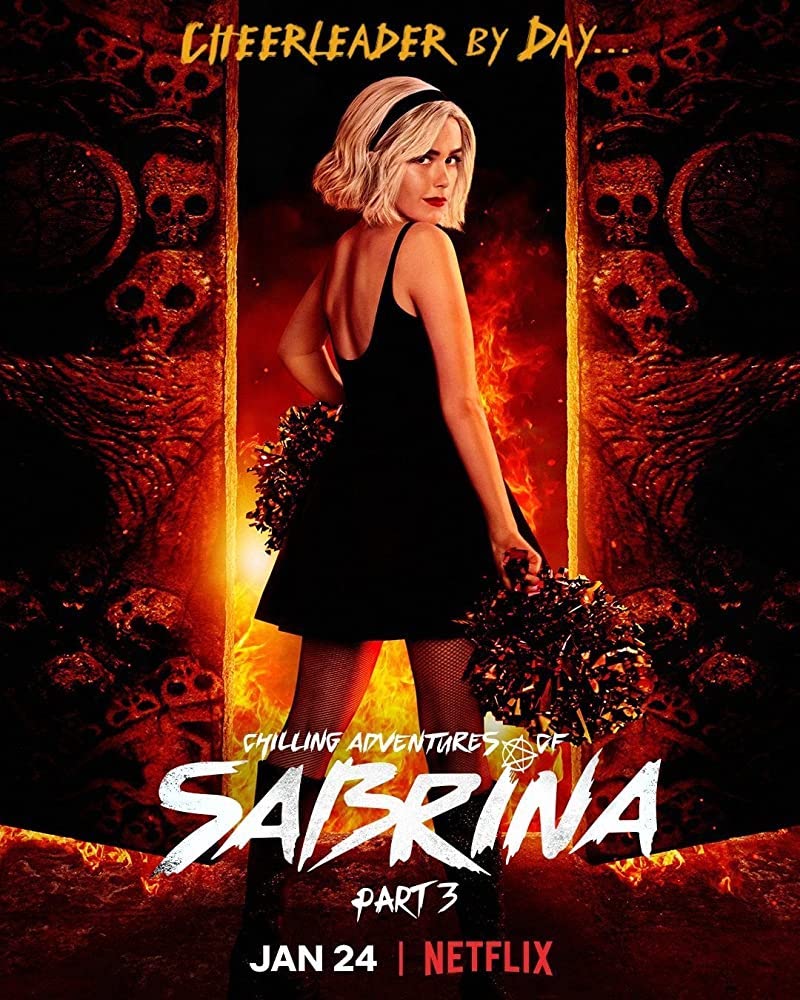 Coming in first (was it ever even a competition!?), we have The Chilling Adventures of Sabrina, the ultimate witchy Netflix show. In fact, this is probably the ultimate new Netflix show to binge-watch, period (aside from maybe Dear White People), which made the recent news of its cancellation so shocking to me!
Based on the spin-off of the Archie comic books, this Netflix show happened after the immense success of Riverdale. In fact, I'm still waiting for a proper Riverdale cross-over!
And, of course, it's also considered a reboot of Sabrina the Teenage Witch, a TGIF staple for us 90s kids.
Sabrina always knew she was a witch, but she didn't really understand just how importantly witchy she was until she started splitting her time between her regular high school and her witchy school. This show gets pretty bonkers, and you must beware of the gore! It's campy and Kill Bill-y and so there's a lot of gore. Just go with it.
One thing I particularly love about this show is how modern and fresh it is in terms of gender and sexuality. One of the main characters is transgender and, like Riverdale, the main characters are all just really comfortable in their sexuality and gender fluidity. (This actually goes for The Magicians as well, I'd say.) It's really a breath of much needed fresh air.
So tell me. Which of these have you seen? And what witchy Netflix shows did I miss that should be included in this list? Let me know in the comments below!

Like this post? Share it!